UK Edition – October 2018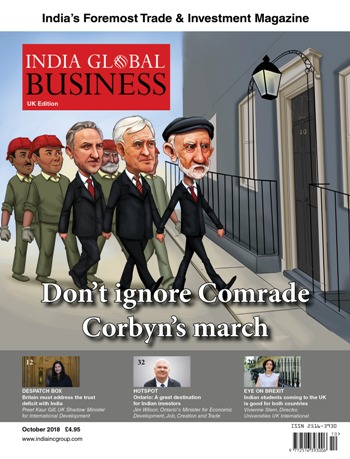 UK Edition – October 2018
Saloni Shah
India and Indian companies have a massive stake in the Brexit negotiations and their outcome. A long-awaited trade deal between [...]
'India Global Business' throws the spotlight on Britain's Opposition Labour Party and how on the ball it is in this current turmoil of Brexit to engage with India and its diaspora. A range of columnists and experts delve into a wider spectrum of issues tackled in this UK Edition.
Manoj Ladwa
The UK's Labour Party leader is uncomfortable in engaging with Modi's India; but neither he nor Indians can afford to [...]
Saloni Shah
In the wake of the recent clashes between India -Pakistan at the United Nations General Assembly, a strategic expert analyses [...]
Saloni Shah
A tax expert helps UK businesses navigate through some provisions and amendments in Indian corporate tax law that impact cross-border [...]
Saloni Shah
Nikhil Rathi, CEO of London Stock Exchange Plc and Director of International Development, London Stock Exchange Group, discusses opportunities in [...]
Saloni Shah
A revamped post-Brexit UK immigration system may augur well for high-skilled Indian professionals, but the fine-print will be crucial, writes [...]
Saloni Shah
The CEO of one of India's leading education and livelihood centric social enterprises explains how partnerships within and between the [...]
Saloni Shah
Commemorative poppies made out of the traditional handwoven Gandhian cloth have added a new dimension to honouring the memory of [...]
Saloni Shah
Against the backdrop of a pact between the University of Birmingham and Haryana government, a senior academic explains the vast [...]
Saloni Shah
A low-key defence deal struck during President Vladimir Putin's recent visit to India is unlikely to have gone unnoticed in [...]
Saloni Shah
Rajesh Agrawal, London's Deputy Mayor for Business, recently took charge as the Co-Chair of Labour Friends of India (LFIN) along [...]
Saloni Shah
An Intellectual Property (IP) expert explores India's momentum and platforms to meet the challenges of IP rights head on. India [...]
Saloni Shah
AI and machine learning are diversifying human thinking in India and around the world, writes an industry expert. Unless you [...]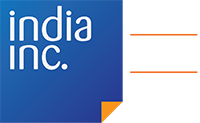 Sign-up to receive
FREE newsletters and regular
updates from India Inc.