Ontario: A great destination for Indian investors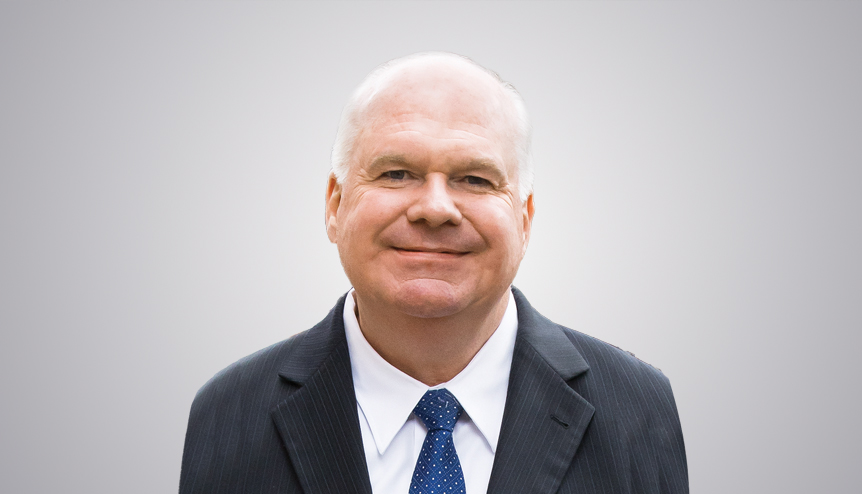 The Trade Minister of the Canadian province of Ontario lays out the credentials for Indian companies to invest in the economically vibrant region.
Our government wants the world to know we are open for business. The province of Ontario  accounts for 40 per cent of Canada's economy. We're located in the heart of North America, with access to 14 road border crossings into the United States and 142 million consumers within a day's drive. We also lead the nation in research and development, accounting for 44 per cent of all research spending in Canada. We're a frontier for foreign direct investment and international trade, with access to numerous international trade agreements.
Ontario: A global economy
Ontario has established strong cultural ties and strong business connections with India. We have a thriving Indo-Canadian community of approximately 800,000 people — the largest in Canada, creating a natural connection for fostering trade and investment with India. About half of immigrants moving from India to Canada choose to settle in Ontario, and India is Canada's second-largest source of immigrants after China.
Business leaders from India have already discovered what Ontario has to offer. More than 50 Indian companies across all sectors have chosen to establish a presence here, including Sun Pharmaceutical Industries, the world's fifth-largest specialty generic pharmaceutical company. IT giants Infosys, Wipro and Tata Consultancy Services all have substantial operations in Ontario. Auto component manufacturers like Hi Tech Gears have invested in facilities and plants here, taking advantage of our strategic location, adjacent to several major US markets, and R&D capabilities. In fact, between 2007 and 2017, more than 28 Indian companies have invested US$2.55 billion in 40 greenfield projects in Ontario.
As a leader in foreign direct investment, Ontario's business immigration programs are actively seeking established international corporations and entrepreneurs interested in global investment opportunities. Under the Ontario Immigrant Nominee Program (OINP), entrepreneurs looking to implement a new business idea and key staff of corporations seeking to expand operations in Ontario can be nominated by the province for permanent residence. This makes it easier for business people to bring their companies, families and talent to Ontario.
How we live
Ontario has an unsurpassed quality of life. Ontario cities consistently rank among the best places to live and work. Our capital city, Toronto, is globally recognized as being the most multicultural city in the world and is also ranked the fourth most livable city in the world by 'The Economist'. Our cities are best in class – the Mercer Index ranks Ottawa and Toronto ahead of Silicon Valley, Boston and New York in terms of quality of life.
Top-tier talent is drawn to Ontario. Collaboration between business, academia and government creates a culture of entrepreneurship that is the foundation of one of the world's strongest knowledge economies. This formula makes Ontario the right destination for smart global companies looking to prosper in a place that is truly connected to the world.
In addition to our world-class talent, Ontario is one of the most multicultural places in the world. Ontarians come from more than 200 countries and speak over 200 languages. Our people are bridges — between their birthplaces and the Ontario they now call home. They are talented, experienced and know what it means to do business with other cultures.
A pipeline of talent
Ontario has one of the most highly educated workforces in the world — 68 per cent of Ontarians have a post-secondary education. This means companies investing here can count on a long-term supply of the talent they need to succeed.
Our province's 44 universities and colleges produce one of the highest numbers of graduates in North America in science, technology, engineering and mathematics each year. Four of the top 10 Canadian research universities are in Ontario and include University of Toronto, McMaster University, University of Ottawa and Western University. The University of Waterloo offers the world's largest co-op program with 5,200 employers in 60 countries. We are also home to four of the top 15 international business schools. Our steady stream of talent allows our province to develop high-impact solutions to real-world challenges.

Much like India, Ontario shares a desire to ensure our workforce has the skills needed to meet the demands of an evolving economic landscape. In July 2015, Prime Minister Modi made a commitment to launch the Skill India initiative to train more than 400 million people in an array of skills by 2022.
In Ontario, our economy is fuelled by investing in the future; every year, we spend US$10.9 billion in research and development.
From digital imaging to information management to wireless networks, Ontario firms have a remarkable track record for creating practical solutions. We also have publicly funded research centres across the province that are developing next-generation healthcare technologies.
The place for business
Consumers worldwide are seeing significant cost savings by sourcing in Ontario. Our province's competitive and stable business environment makes Ontario an ideal place to start a new business or expand an existing one. We have a diverse economy with strengths in infrastructure, ICT, life sciences, clean tech, automotive, mining, agriculture and food production.
Our overall costs, including those for manufacturing, corporate services, digital media and research and development, are lower than many US states. Ontario's combined general federal-provincial income tax is lower than the average of G20 countries and our total combined provincial and federal corporate income tax rate is just 26.5 per cent.
We are also dedicated to creating the right regulatory environment to help businesses grow and prosper by working to eliminate unduly costly and burdensome regulations — while maintaining rules that keep everyone safe.
In total, Ontario offers many incentives and specialized programs. Additionally, our province offers a range of industries and business activities, including R&D, training, film, apprenticeship and commercialization. Investing in the province gives companies access to the US$20 trillion United States-Mexico-Canada trade corridor.
A leader in FinTech
Ontario is a leader in the fast-growing fintech sector. Toronto has been named the ideal location for the development of fintech because of its combination of financial firms, information technology companies and educated workforce.
The MaRS Discovery District in Toronto is one of the world's largest urban innovation hubs. It established Canada's first FinTech Cluster in 2015 to support the commercialization of innovative financial technology developed by Canadian entrepreneurs. Startups in this cluster are developing next-generation technology in areas such as peer-to-peer transactions, alternative lending and emerging payments.
Paytm Labs, the R&D arm for the hyper-growth Indian financial technology firm Paytm, is taking advantage of Ontario's strengths in fintech. Paytm Labs started its Toronto operations in 2015, managing critical parts of Paytm's business such as fraud detection, app improvements, user interface and customised advertising.
Ontario boasts a strong financial services sector. The World Economic Forum has named Canada's banking system the soundest in the G7 for nine straight years. Ontario's financial sector ranks as the second most competitive in North America, after New York, according to the Global Financial Centres Index. Toronto, Ontario is Canada's financial services capital and home to the headquarters for:
Canada's five largest banks, which rank among the 50 largest in the world by market capitalization;
The Canadian subsidiaries of more than half of the world's top 10 banks by market capitalization. The State Bank of India (India's largest bank) and ICICI (India's largest private bank), each have a Canadian subsidiary based in Ontario;
Two of the three largest Canadian insurers;
The Toronto Stock Exchange, which ranks first in the world for number of mining listings and eighth for market capitalisation.
Many financial services companies based in Ontario are active around the world. These include financial service companies such as: Sun Life Financial, Scotiabank, Fairfax Financial Holdings and Brookfield Asset Management — each of which also have substantial operations in India.
Stepping into the future together
In India, we have International Trade and Investment Offices in Mumbai and New Delhi. Our experts are ready to help your company prosper and expand in Ontario.
Ontario is simply a great place to do business — and getting better every day.
Jim Wilson is Ontario's Minister of Economic Development, Job Creation and Trade.
*More info: investinontario.com