The India-Pakistan conundrum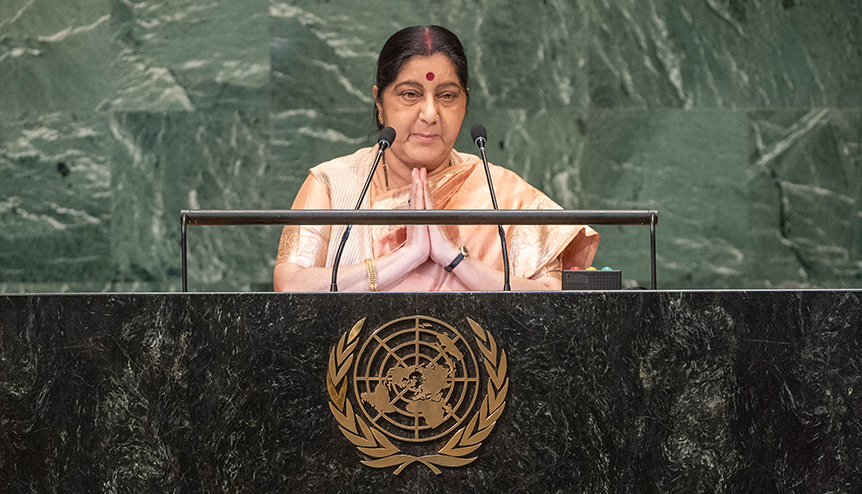 In the wake of the recent clashes between India -Pakistan at the United Nations General Assembly, a strategic expert analyses if status quo is the only realistic option available to both sides.
The chances of India's relationship with Pakistan being reset appear low for the foreseeable future. While most commentators on both sides are perfectly aware that their differences will only be resolved through dialogue, short-term political imperatives combined with the absence of any mutually-agreed means by which any dialogue could be structured, mean that the relationship seems more likely to deteriorate than improve in the coming months.
Reasons for pessimism are manifold. India quickly rebuffed the calls by Pakistan's new Prime Minister, Imran Khan, for meaningful dialogue on the grounds that Pakistan had recently introduced stamps bearing pictures of Kashmiri militants and over the deaths of a border guard and three policemen in Kashmir. India's reluctance to relaunch a dialogue stems from a number of concerns.
First, who would talk to who? Previous out-reach by Pakistani Prime Ministers has appeared genuine, but any progress stalled apparently at the behest of Pakistan's military. If, India argues , Pakistan's military holds veto power over the country's policy towards India, what is the point of talking to a civilian Prime Minister who is not in a position to negotiate. Further to this, and based on experience, does Pakistan's military actually want peace with India. Without a military threat, how else can it justify its pre-eminent role in the country? Even if Imran Khan is more in tune with the military, he remains once removed from the real decision makers.
On this issue, there are limited grounds for optimism. Pakistan's new army chief, General Qamar Bajwa, appears softer towards India than many of his predecessors, and even served on a UN mission with the current head of the Indian army. However, his apparent attempts at outreach failed because India's military is subservient to its politicians and its political class is currently averse to talks.
Second, what would talks be about? Historically, Pakistan has argued that Kashmir is the root cause of enmity between the two countries – both countries claim the region, currently split between India and Pakistan. Both countries are at odds over the cause of ongoing violence in the Indian part of Kashmir. Pakistan blames Indian mal-governance along with overzealous security for separatism while India sees Pakistani interference.
India, however, traditionally argued that distrust between the two countries makes dialogue over Kashmir impossible. Instead, other confidence-building measures need to be attempted before the most contentious issue can be discussed.
To overcome this, in the late-1990s the composite dialogue was launched, whereby Kashmir was discussed in parallel to a range of other issues between the two countries. This made some progress, and in 2007 a resolution appeared to be in sight. However, the position of then Pakistan's President, General Musharraf, was weakening, and he was unable to push an agreement through. Any hopes were finally scuppered by the 2008 Mumbai attacks. Since then, sporadic moments of optimism have been quelled by militant attacks on the Indian side of the border. The few windows of opportunity have rapidly closed.
Pakistan had promised to grant India most-favoured nation (MFN) status by the end of 2012. It failed to do so. In 2014, it again promised to introduce MFN status. The offer was withdrawn, seemingly at the behest of Pakistan's Army. Seeing itself as the guardian of the nation, Pakistan's military appeared concerned that the offer had not been properly thought through, and that Pakistan's economy would suffer at the hands of potentially cheaper Indian competition.
In a speech in October 2017, General Bajwa explicitly linked Pakistan's economic well-being with its security. The linkages have been apparent for some time. Pakistan's low tax base (and ironically the prioritisation of the military in spending) have ensured that in times of economic difficulty it is health and education that are first to be cut. Over years, radical groups have moved into these areas, ensuring gradual radicalisation.
As of now Pakistan's economy is in even worse shape, and reports that its military now sees trade with India as a potential benefit should be taken seriously by India. Regardless of India's disputes with Pakistan, regularising bilateral trade, and potentially allowing Indian goods to transit Pakistan to reach Afghanistan, would be one of the few (relatively) low hanging fruits that could prove mutually beneficial. At present, the majority of trade between India and Pakistan is conducted via Dubai. This benefits shipping companies and the port of Dubai and neither India nor Pakistan.
Third, putting trade to one side, what would be the point of talks? Even if the first two questions could be answered satisfactorily, history has shown that Pakistan cannot be trusted, India would argue. With elections due by May next year, with India's media landscape along with the BJP's traditional base generally hostile towards Pakistan, why risk entering talks where the chance of a positive outcome (going by history) would be low, and the risks associated with failure, in the run-up to an election, high?
So, if the chance of improved relations is low, what are the chances of a deterioration? Unfortunately, the case for deterioration seems stronger. A mutual acceptance of a return to the cross-border shelling of the early-2000s raises fears of miscalculation. The reported Indian firing at a Pakistani helicopter carrying the prime minister of Pakistani-occupied Kashmir in September could have ended badly, had it been shot down.
Potential conflicts following the attack on India's Parliament in 2001 and the Mumbai attacks were averted in part because of projections that conflict would be likely to escalate – with both countries nuclear-armed, the implications are self-evident. However, in both India and Pakistan there are growing voices that this may not be the case, and that low-level conflict may be possible.
Further, the international environment is now less settled than in the earlier cases, whilst Pakistan's relationship with China, India's other bete noire, is closer. Put together, hoping for the continued status quo may be realistic, if far from aspirational.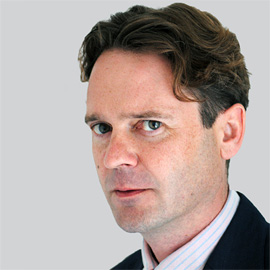 Dr Gareth Price is Senior Research Fellow, Asia Programme, Chatham House.