Labour Party's ties with India are historic and strong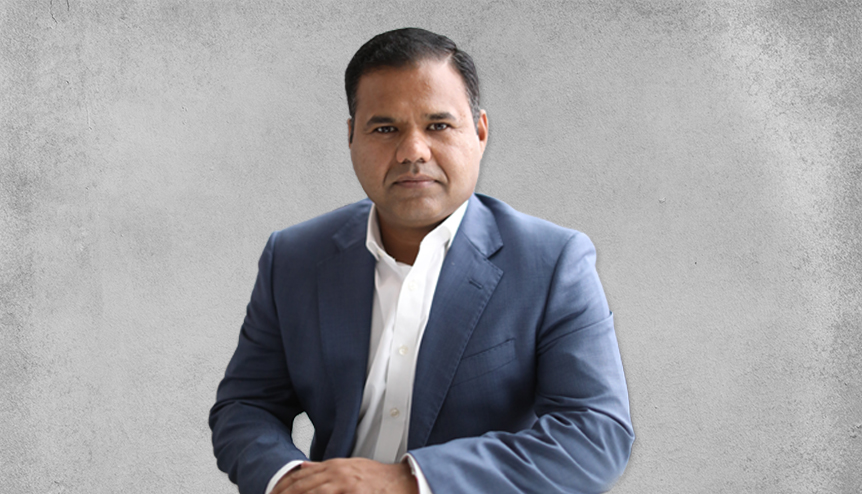 Rajesh Agrawal, London's Deputy Mayor for Business, recently took charge as the Co-Chair of Labour Friends of India (LFIN) along with Labour Party MP Darren Jones. In this interview, Agrawal attempts to tackle some of the complex issues that lie ahead for the UK's Opposition party to reconnect with India and its vast diaspora in Britain.
Labour Friends of India (LFIN) has been dormant in recent years; why the need to resurrect it now?
I first came to the UK from India in 2001 and attending a Labour Friends of India network event is one of my earliest memories of engaging with a British political party. LFIN was the first parliamentary group set up by any political party in Britain, dedicated to strengthening ties with India and to be a voice for over 1.5 million strong British Indian community. I feel privileged that I have the opportunity to Co-Chair LFIN with Darren Jones MP and we look forward to building on the work done by LFIN's previous Chair, Barry Gardiner MP.
How would you describe the Labour Party's relationship with India?
Labour Party's ties with India are historic and strong – from supporting India's right to independence in the 1940s to challenging present day government's immigration policy, which work against students and highly-skilled people from India, and that Britain can benefit from.
Over the last 10 years, a large number of British Indians who have traditionally voted Labour have switched allegiance to the Conservatives. How do you plan to win them back?
Let me be clear, LFIN's primary aim is to strengthen relationship with India and with Indians the UK. Our focus will be on listening to the community, engaging with them and working with them on the issues that matter to them the most.
Has the Labour Party alienated itself from the Indian diaspora on issues such as taxation and caste legislation?
Part of the work that LFIN will do is get a deeper understanding of the issues, concerns and challenges faced by the British Indian community. We hope to engage across the community, including business leaders, entrepreneurs, community leaders and Indian students.
Do you see an overlap between your role as London's Deputy Mayor for Business and Co-Chair of LFIN? 
I am privileged to be Deputy Mayor of the most diverse city in the world. Over 600,000 Londoners are of Indian origin making huge contribution to the success of London and Britain. India is the second largest investor in London and Indian businesses employ over 50,000 people in London.
I am also the Chairman of London & Partners, London's promotional agency, and we recently announced the opening of our new office in Bengaluru, in addition to our existing office in Mumbai. In my role as the Deputy Mayor, I also work towards strengthening London's relationship with India.
What are some of your personal experiences you plan draw upon in this new role?
As a first generation immigrant from India who moved to Britain with very little, started a business and made a success of it, my story is the story of the British Indian community. Through sheer hard work, enterprise and its "Vasudhaiva Kutumbakam (the world is one family)" attitude, the Indian community has contributed to British society in so many ways. I hope through LFIN we will be able to encourage more young people from the community to participate in politics.
Secondly, India has developed significantly in past couple of decades and is now a major world power but not everyone in the UK is up to speed with it.  At LFIN, we look forward to improving the understanding of India within our stakeholder group through regular updates, events and trips to India.
*****
"Following a recent dinner with the outgoing High Commissioner in Bristol, I was thrilled to be asked to become the new Co-Chair of Labour Friends of India, alongside my excellent colleague Rajesh Agarwal, the Deputy Mayor of London for Business.
Labour Friends of India is now going through an exciting revival, with a new brand, new online and offline presence and with networks within and from the Labour movement right across Britain. Our party's relationship with India and the significant Indian diaspora in Britain has a proud history and, as we prepare to return to government, we're keen to make sure that we strengthen our ties for the future.
As the Parliamentary Chair of Labour Friends of India, I will focus on matters within the British Parliament and in our working relationship with the Indian High Commission. Ensuring that my parliamentary colleagues, and Labour's frontbench, are up-to-speed with the latest information from India and from Indian communities in Britain."
*Darren Jones, Labour MP for Bristol North West, regrettably chose not to address an 'India Global Business' questionnaire on the party's dwindling support within the Indian diaspora.