UK Edition – December 2018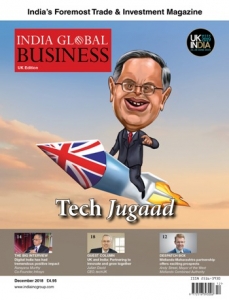 UK Edition – December 2018
Saloni Shah
The alliance between the tech sectors in the UK and India has embarked on several path-breaking initiatives that can generate [...]
This special UK edition of 'India Global Business' celebrates the UK-India Tech Partnership against the backdrop of the first India-UK FutureTech Festival in Delhi, Mumbai and Bangalore in December 2018. Besides, the usual set of analysis and special reports capture other key developments over recent weeks.
Manoj Ladwa
Distractions of Brexit aside, the exchange of ideas like frugal innovation and joint projects can start clicking into place as [...]
Manoj Ladwa
A recent European Commission draft on engaging with India could mark an end to the era of benign neglect on [...]
Saloni Shah
The Royal Commonwealth Society chief digs into some of the tough issues tackled during the ongoing Global Britain and India [...]
Saloni Shah
Britain's Secretary of State for Housing, Communities and Local Government, James Brokenshire, gives an insight into a recent visit he [...]
Saloni Shah
Indian External Affairs Minister Sushma Swaraj's recent four-day visit to Kuwait and Qatar was aimed at strengthening bilateral ties and [...]
Saloni Shah
Sadiq Khan, the Mayor of London, discusses India's ties with London and his hopes for stronger UK-India relations post Brexit. [...]
Saloni Shah
Our industry expert goes behind the UK-India Tech Alliance to explore how it complements the UK's world-leading expertise with India's [...]
Saloni Shah
Charles Bowman, the former Lord Mayor of London in charge of nurturing lucrative investments for the City, delves into his [...]
Saloni Shah
A healthcare expert explores the ways in which the use of technology by the UK's state-run National Health Service (NHS) [...]
Saloni Shah
An impact finance expert delves into some of the bold visions being adopted in  funding social change in India in [...]
Saloni Shah
An investment expert goes into some of what drives her cross-border fund which aims to help scale up early-stage UK-based [...]
Saloni Shah
Rishi Khosla is the Co-Founder and CEO of Britain's digital bank OakNorth, which specialises in small and medium enterprise (SME) [...]
Saloni Shah
Invest Hong Kong makes a play for Indian investments as the region vigorously promotes innovation and technology. Hong Kong is [...]
Saloni Shah
New budget flights starting this winter, as well as cheaper holiday costs and simpler ways of applying for a visa, are [...]
Saloni Shah
The CEO of Indo UK Institute of Health (IUIH) weighs up how the India-UK partnership can help India realise its [...]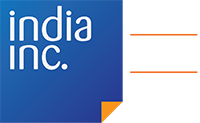 Sign-up to receive
FREE newsletters and regular
updates from India Inc.