Facilitating Indian start-ups achieve their global mission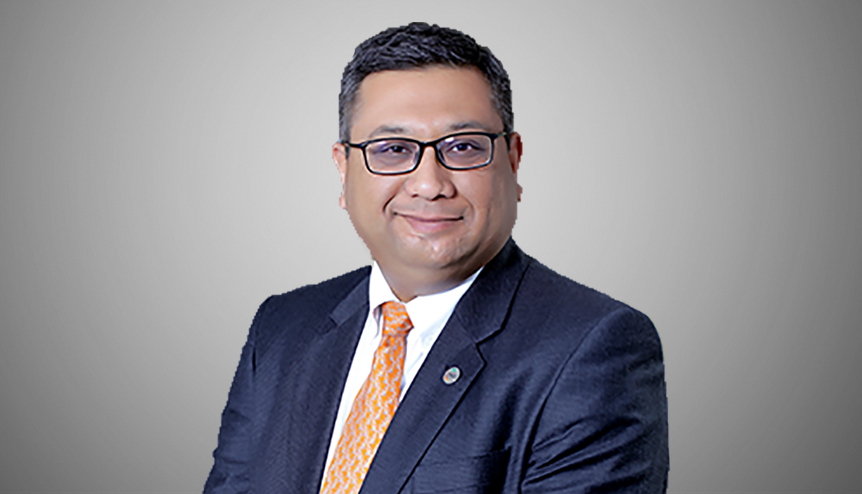 Our industry expert goes behind the UK-India Tech Alliance to explore how it complements the UK's world-leading expertise with India's tech transformation.
British Prime Minister Theresa May's 2016 visit to India had set the tone for the UK-India Tech discussions. This got formalised during the visit of Prime Minister Narendra Modi to the UK earlier this year, when the UK-India Tech Alliance was launched.
The new partnership between the UK and Indian tech industries is aimed at the growth of skills needed for a world where artificial intelligence, machine learning, big data analytics and cybersecurity will be major technology growth areas. This partnership pairs the UK's world-leading expertise with India's tech transformation. It will create thousands of jobs, generate investment in both our economies, and tackle global challenges.
The high impact India-UK FutureTech Festival, being organised in December 2018 in Delhi, will demonstrate the real progress for India-UK Tech Partnership (tech hub, cluster partnerships and healthcare, AI), eight months from Prime Minister Modi in the UK. The festival will also link the key pillars of the UK's post-Brexit industrial strategy and India's trajectory. The festival will initiate state-regional links by way of tech transfer and joint tech funds.
The FutureTech Festival is not a standalone initiative towards India-UK tech collaborations. The growing partnership between India and the UK is evident in various nodal programmes such as the techXchange, UK Rocketship programmes, Mayor of London's IE 20, Manchester's Inward Investment Agency (MIDAS) promoted Deloitte's Fast 50. There have been quite a few notable initiatives both by the Indian and UK governments as well as the private sector.
The techXchange is an annual programme jointly organised by Federation of Indian Chamber of Commerce & Industry (FICCI) and the High Commission of India to the UK. The programme aims to help Indian tech Startups access funding and expand their market. A cohort of 21 scale-up stage start-ups were brought on an all-expense paid visit to UK to participate in a weeklong ecosystem and market study tour and a summit. The Summit brought together stakeholders from the start-up ecosystem of both the countries to present and discuss innovation and success under the aegis of the summit as they recounted their learning and experiences, shared their insights and practices that had enriched their ventures. The start-ups also pitched for funding to over 25 VCs, Angel Funds and investors at the Summit.
Touted as the UK government's largest tech awards, Tech Rocketship awards were launched four years ago by UK's Department for International Trade. There are seven prize packages where start-ups can win a paid trip to the UK, with a designated programme to meet partners, VCs, and gain the exposure needed to take the Startup to the next level. One of the prizes for winners of the Tech Rocketship awards include a paid-for tailored programme taking place during London Tech Week. Winners are also able to pitch to UK venture capitalists, curated partnerships with established UK companies and exposure to the UK's tech ecosystem, financial services and R&D opportunities. The results for this year's awards will be announced during the launch function of the FutureTech Festival in December.
London & Partners Limited, trading as London & Partners, is the official promotional company for London. London & Partners launched India Emerging Twenty (IE20) to identify some of India's most innovative and high-growth companies with the ambition and commitment to grow internationally. Now in its third year, the IE20 programme, has received more than 550 applications since inception, with the calibre of businesses applying improving year on year. IE20 is an exciting medium for connecting emerging businesses to global markets through London. It facilitates opportunities for partnerships, for companies with disruption at the core, agility to adapt to new markets and a proposition that makes them unique while also providing them visibility at a global stage.
The Technology Fast 50 India programme was launched in 2005 by Deloitte Touche Tohmatsu India LLP and is part of a truly integrated Asia Pacific programme recognizing India's fastest growing and most dynamic technology businesses and includes all areas of technology – from internet to biotechnology, from medical and scientific to computers/hardware. The programme recognises the fastest growing technology companies in India based on their percentage revenue growth over the past three financial years. MIDAS partnered with Deloitte for the last two years to offer the winners a comprehensive soft-landing package.
There are many more such initiatives that are being organised by both the government and private sector. This has helped tech start-ups explore the global markets and seek overseas investments. Over the years, with each of these programmes evolving to achieving better results, more and more tech companies will find it easier to go global very early in their life cycle.
UK Calling…
Mobile devices have become ubiquitous. Just like consumers, enterprises are finding benefits in using mobile devices to mobilise their business processes. Hundreds of millions of devices of different types and form factors are being deployed by companies for solving real-world business problems.
This month's focus company is Bangalore-headquartered tech company 42Gears Mobility Systems, which provides SaaS and on-premise Enterprise Mobility Management (EMM) solution. It offers enterprise-ready products to help companies secure, monitor and manage enterprise mobile devices. More than 9,000 customers across 115 countries use 42Gears for 'Bring Your Own devices (BYOD)' and Company Owned Device deployment scenarios. 42Gears products are used in verticals like healthcare, manufacturing, financial services, logistics, education, retail, home security and entertainment.
Co-founded by Onkar Singh, CEO, 42Gears, and Prakash Gupta, COO of the company, this widely acclaimed company is rapidly expanding globally. Onkar Singh has 18 years of experience in building products for enterprise mobility market. Before founding 42Gears, he worked at Motorola where he was involved in building many industry leading rugged handheld devices. Prakash Gupta is responsible for all technology and product development at 42Gears. With a total of over 12 years of experience, Prakash was involved in building market leading mobile computing solutions at Motorola.
In 2017, Manchester Investment and Development Agency Service (MIDAS) helped 42Gears set up operations in the UK, after 42Gears won the Deloitte TechFast 50. Manchester serves as a strategic base to explore business development opportunities in the European market and also helps acquiring the right talent. The focus of the company is to increase its market presence and strengthen business relationships with existing OEMs, resellers, partners and customers in the United Kingdom and Europe.
42Gears boasts of global giants like AT&T, Facebook, Canon, DHL, Arcelor Mittal, Shell, Lufthansa, Toyota, Unilever, Pepsi, Siemens, SAAB, TESCO and many more. This Indian tech company with a global vision is definitely one to watch out for.
Dr Param Shah is Director – UK, Federation of Indian Chambers of Commerce & Industry (FICCI).