UK and India are addressing the world's challenges and opportunities together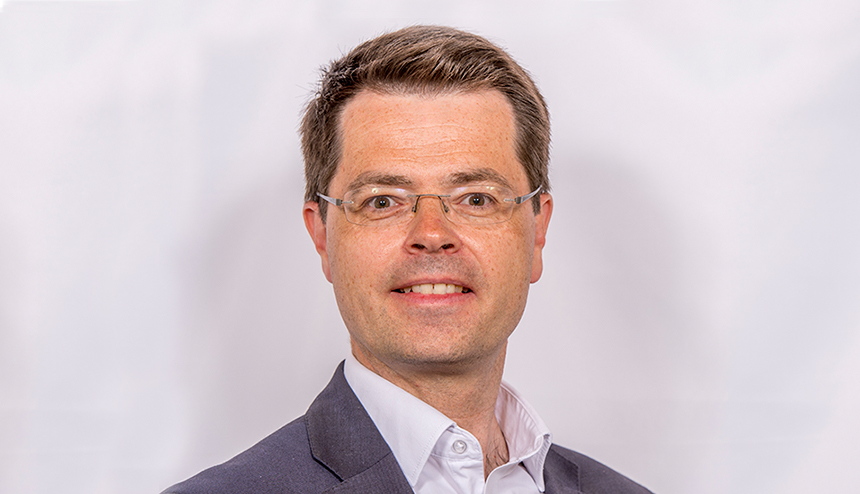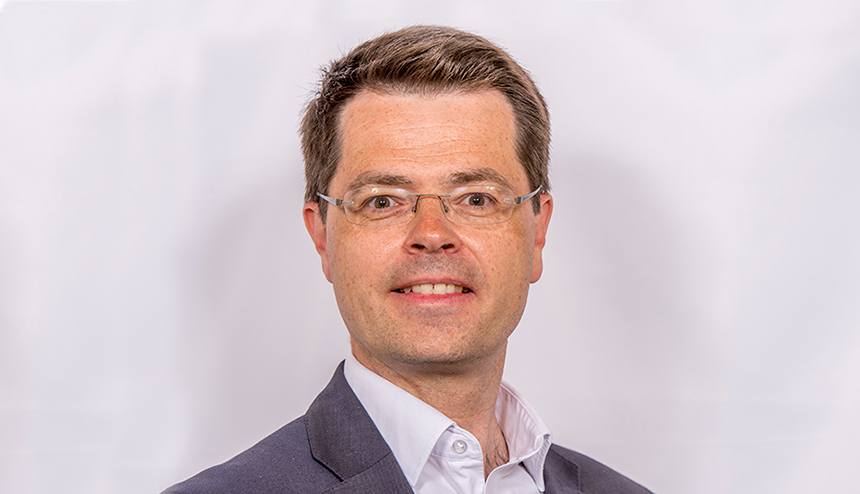 Britain's Secretary of State for Housing, Communities and Local Government, James Brokenshire, gives an insight into a recent visit he led to India, its key outcomes, preparations for the first UK-India Future Tech Festival and strengthening region-to-region collaboration within the wider bilateral context.
What are some of the key outcomes of the recent Midlands Engine visit to the India? 
My recent visit to India was an invaluable opportunity to promote important business ties between the Midlands and India while re-affirming the commitment of our two countries on closer collaboration.
Our two governments committed to increase partnerships in technology through industry, government, science and research and by fostering trade and investment opportunities in both directions.
We also kick-started the launch of the UK-India Future Tech festival, an exciting thought leadership summit bringing together businesses, policy makers, venture capitalists, scientists and entrepreneurs, taking place in Delhi and across India this December. The festival will drive trade, investment and partnerships across the key sectors, and promote and celebrate the UK and India as major technology innovators and trading partners.
What makes India and the Midlands region a good fit?
The deep-rooted connections between the Midlands and India go back a long way with the region seeing the highest number of British Indian residents outside of London. Those connections have only strengthened over the years with Midlands hubs such as Birmingham Airport providing direct flights to India. I want to see this connectivity and exchange of ideas, goods and expertise of our people continue to flourish.
Some of the great businesses who define the Midlands Engine, such as Jaguar Land Rover, JCB, Boots and Next, are all global companies with global horizons. The Tata Group's ownership of Jaguar Land Rover has allowed one of the most iconic British automotive brands to endure with impressive, state-of-the-art manufacturing bases in both the Midlands and India.
Both the Midlands Engine and India have also built strong reputations for being global leaders in technology and digital services and it's in these two sectors where our two countries mutually benefit from our strong trading relationship. Thirty-one per cent of Indian investments in the UK are in tech, accounting for the creation of 33,000 out of  110,000 jobs. In 2016, the UK also exported £344-million of digital services to India, and it is growing.
Did you find that Brexit is a concern among Indian businesses eyeing the UK market?
We are doing everything we can to secure a good deal with the European Union.
We are confident of agreeing a deal which protects business interests while delivering on the will of the British people who want to see a global Britain fostering deeper trading relationships not just with the European Union but with India, China and trading partners from across the globe.
I know this was the message that Sir John Peace, the Chair of the Midlands Engine Partnership, gave to representatives from the Automotive Component Manufacturers Association of India (ACMA), who emphasised that over 30 per cent of its $16-billion exports go to Europe including, of course, the UK – one of their largest markets.
This is also the message I gave to Heavy Industries and Public Enterprise Minister, Anant Geete, when we discussed deepening the links between the Midlands Engine and Maharashtra.
Britain's departure from the European Union will allow businesses, both in the Midlands Engine and India, to seize all of  the opportunities that come from the new trading relationships and investment opportunities that are being created.
Our message to Indian businesses is clear: join the likes of Bharat Forge and the 820,600 businesses that call the Midlands their home, benefitting from our region's considerable workforce expertise and infrastructure. If you come to the Midlands, you can be part of a success story worth nearly a quarter of a trillion pounds. 
Is the UK-India Tech Partnership showing progress?
Since the Midlands-Maharashtra Technology Partnership was announced by Prime Minister May and Prime Minister Modi in April this year, great progress has been made in increasing partnerships in technology through industry, government, science and research.
There has been substantial growth in UK-India science partnerships, with the value of collaborations set to rise to over £400 million by 2021.
The progress that has been made in the UK-India Future Tech Festival is another landmark moment for the India-UK Technology Partnership too. Bringing together more than 100 of the very best technology companies from both countries as well as policy makers, venture capitalists, scientists and entrepreneurs, the Festival will focus on how the UK and India are addressing the world's challenges and opportunities together.
What are some of the major areas where closer India-UK tie-ups are possible?
While I was in India, I met with Indian government ministers to discuss exciting opportunities for further collaboration and the strengthening of ties not just between the Midlands Engine and India but between our two great countries as a whole.
Minister of Civil Aviation Suresh Prabhu and I both agreed to explore the potential of improved air connectivity boosting trade, business, the flow of goods and tourism.
In our meetings with ACMA, and Heavy Industries and Public Enterprise Minister, Anant Geete, we agreed to build closer ties in automotive research and technology. We both want to see our countries' automotive industries push the boundaries in new technology, especially in electric and low emission vehicles.
Strengthening our region-to-region collaboration was another key focus of my visit. Our local authorities and leaders will be instrumental in taking forward and maintaining relationships with overseas trading partners, as much as any of the dealmakers in London. We recognise the value of these relationships. I call on all local authority leaders to rise to this challenge. As the best advocates for their regions, standing side by side with politicians in central government will be crucial if we are to help secure valuable new trade relationships.
Are concerns around movement of professionals, especially in the tech sector, holding back closer bilateral ties?
As we prepare to leave the European Union, we want to ensure that the UK remains a great place to do business and that professionals from India and, indeed, those from around the globe with new and innovative ideas, can find a home here.
That's why the government announced a new start-up visa to ensure we continue to attract the best global talent and maintain the UK's position as a top destination for innovation and entrepreneurs, especially in our world leading tech sector. We have also opened the Exceptional Talent Visa to include leading fashion designers and to a wider pool of TV and film applicants to make sure the UK continues to attract leading global talent.
These changes build on other recent reforms to the visa system – including doubling the number of visas available on the Exceptional Talent route to 2,000 per year – and shows the government's commitment to making the UK a dynamic, open, globally-trading nation.
The UK's future after Brexit is dependent not just upon how we continue to trade and do business with the European Union but how we forge new relationships with the non-EU countries who account for over £342 billion of our exports. Strengthening our long-standing ties with India will be an integral part of this new era of increasing exchanges in goods, services and labour as we build the Global Britain of tomorrow.