UK Edition – 10 April-23 April 2020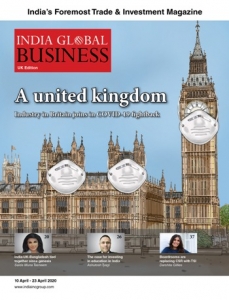 UK Edition – 10 April-23 April 2020
Saloni Shah
Innovative financing structures focussed on outcomes can go a long way in bridging the education gap in India. Highlights: For [...]
The UK Edition of 'India Global Business' looks at the real world implications of stakeholder capitalism as business and industry in India and the UK look beyond their conventional production lines to join the Covid-19 fightback. The rest of the edition is packed not only with the implications of the pandemic across sectors but also looks ahead at a post-lockdown world.
Saloni Shah
Business leaders worldwide are adopting out-of-the-box approaches and diverting their expertise to generate the gear needed...
Saloni Shah
Editorial India's reaction of the actions undertaken by the US and China in response to the COVID-19 pandemic reflect India's [...]
Saloni Shah
Editorial As India fights the virus with vigour, PM Modi has also urged his ministers to plan for the future [...]
Manoj Ladwa
We are all 'zooming' these days. But can we trust the platform that is taking over our lives? India Inc. [...]
Saloni Shah
The Indian private sector's contribution to social good despite stretched bottom lines sets a shining example for the rest of [...]
Saloni Shah
The pandemic and the destruction it has caused is likely to force India to look beyond China, its largest trading [...]
Saloni Shah
The impact of the coronavirus on the aviation industry will transform global travel in myriad ways. Highlights: The coronavirus pandemic [...]
Saloni Shah
Will we go back to business as usual or will we wise up from what we've learnt from these troubling [...]
Saloni Shah
A supportive start-up ecosystem might hold the key for Indian start-ups surviving the pandemic. Highlights: Fast-acting Indian start-ups have developed [...]
Saloni Shah
Retailers shift to e-commerce and expand to online strategies for business continuity. Highlights: The present lockdown to halt the spread [...]
Robin Chatterjee
Jyotsna Hegde, President of Sobha Realty in Dubai, discusses what makes India a promising real estate market in the future. [...]
Saloni Shah
The UK has finally taken measures to help support foreign doctors employed with the NHS. Highlights: 60,000 Indian-origin NHS medics [...]
Saloni Shah
Indian businesses should consider Sweden as an attractive investment destination. Highlights: A highly educated workforce, availability of renewable energy at [...]
Saloni Shah
Even as India remains under lockdown, the Indian Government is walking the extra mile to reassure foreign businesses. The Indian [...]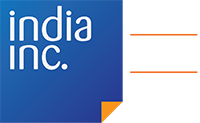 Sign-up to receive
FREE newsletters and regular
updates from India Inc.