Sweden, a hotbed for sustainable innovations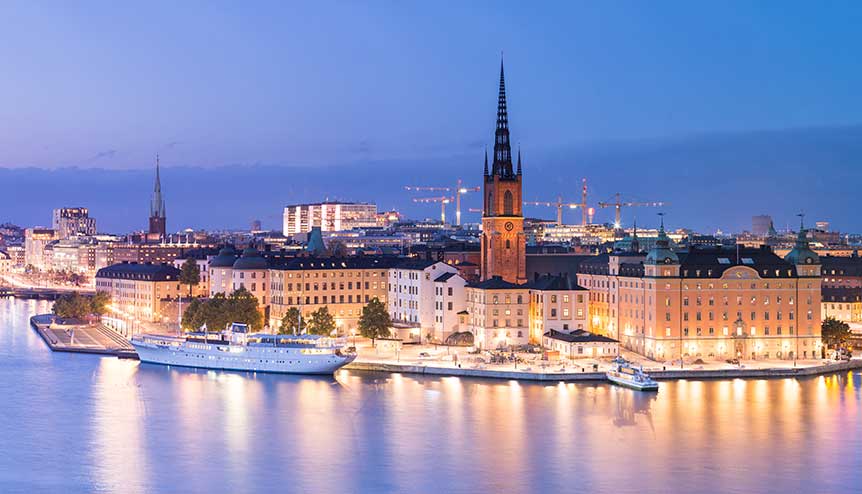 Indian businesses should consider Sweden as an attractive investment destination.
Highlights:
A highly educated workforce, availability of renewable energy at low cost, openness to international business ownership and a stable economy make Sweden an ideal investment destination.
Sweden functions as a gateway to the $1.7-trillion Nordic market which is the world's 10th largest market block.
Sweden is ranked as the most innovative country in the EU.
Almost exactly three years ago, World Economic Forum published the article "Why Sweden beats other countries at just about everything". This still holds true. In global rankings, Sweden frequently appears at or near the top, which is why Indians or international business leaders should consider Sweden as the next attractive investment destination.
Sweden welcomes foreign firms
Sweden leads in innovation, has a highly educated workforce, sophisticated consumers, renewable energy at extremely low cost, openness to international business ownership and a stable economy. Currently, there are over 14,000 foreign companies present, employing more than 700,000 people directly.
Sweden has an open, liberal and international business environment. As a smaller nation, Sweden has traditionally always been export and investment-oriented. Nearly 46 per cent of the country's GDP comes from exports. Forbes has ranked Sweden as the world's second-best country to do business in, mentioning fast company establishment, swift business processes, no restrictions or disadvantages for foreign investors, clear rules for employment and redundancy of employees, and a competitive corporate tax framework as key factors. Currently, at 21.4 per cent, Sweden has one of the lowest corporate taxes in Europe, which is set to be reduced further from 2021. Also, there are no withholding taxes or other local taxes levied on business profits.
Strategic location
Sweden functions as a gateway to the world's 10th largest market block in the world – the $1.7-trillion Nordic market. Sweden with its $550-billion economy is also the largest of the Nordic countries. International companies consider Sweden as a great location for a company headquarters, for centralised marketing operations or for distribution centres to reach other countries in the region. Especially, since it is the only country that has around-the-clock distribution from ten different hubs to all the big cities in the region. The Swedish national market by itself is also attractive to international companies as the country has one of the highest GDP per capita in Europe with nearly $54,500.
Leader in innovation
Sweden has long been a leader in innovation and is ranked as the most innovative country in the EU and the second globally. Innovative multinational corporations and recognised brands like Ericsson, Volvo, Scania, Tetra Pak, IKEA, H&M, SAAB, Atlas Copco, and AstraZeneca saw their daylight here. Sweden has also given birth to world-class start-ups such as Skype, Spotify, Klarna, Mojang and Truecaller. Overall, 3.3 per cent of the GDP is spent on R&D, one of the highest in the world.
This innovative environment also creates an attractive ecosystem for global companies. One example is Geely who established an innovation centre in Gothenburg in 2018. Li Shufu, the founder and owner of Geely, says: "Sweden possesses an attractive combination of both being a nation of historically successful multinational companies and at the same time growing new ideas and businesses. That an entrepreneurial company like Geely chooses to locate in Sweden is a natural step in our ambition to go global with continued innovativeness."
Globally competitive
Sweden has one of the highest productivity per employee rankings in the world, it is the fifth most automated country with 240 industrial robots per 10,000 employees and a frontrunner in digital transformation, ranking third in Huawei Global Connectivity Index.
First-class infrastructure
Sweden has a large network of roads, railways, waterways, ports and airports. For Swedish companies to compete on an international market, it's of the highest importance that the infrastructure is reliable, of high quality and able to withstand the challenging climate.
Quality of life
Sweden is seen as the most ethical country with high transparency and low corruption, as well as the country with the most progressive social and economic policies. The quality of living spaces, education and healthcare is excellent, and balancing career and family life is easy. It has been ranked third on "the best countries to live in" index.
Attention from India
There has been a growing interest from Indian companies who want to access the large market or to take advantage of the technology and innovation landscape it offers. There are currently more than 60 Indian companies in Sweden, mainly in the field of ICT, pharmaceuticals and manufacturing, employing over 6,000 people. Sun Pharma, Kemwell, Cadila, TCS, Wipro, HCL, L&T, Tata Autocomp, Bharat Forge, Aditya Birla Group are some of the leading companies having large-scale operations in Sweden.
Proactive government
The Government of Sweden is always proactive in supporting foreign investors who want to establish and expand in Sweden. Business Sweden – the Swedish Trade and Investment Council – is the official investment promotion agency, under the Ministry of Foreign Affairs.
Business Sweden helps corporates identify investment opportunities in Sweden and its services include giving strategic and practical advice, providing market reports, carrying out site search and selection, and providing guidance through legal regulations from company registration and recruitment to migration law.
Anders Wickberg is Trade and Invest Commissioner to India at Business Sweden.