Coronavirus disruption makes India look beyond China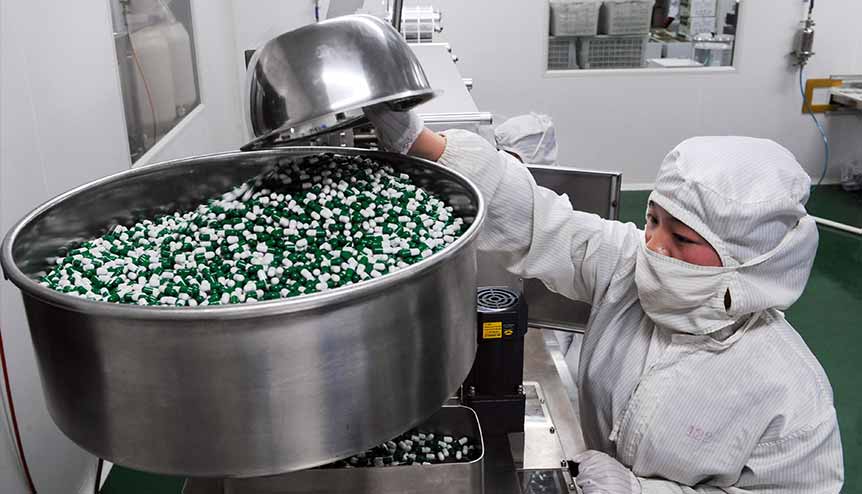 The pandemic and the destruction it has caused is likely to force India to look beyond China, its largest trading partner.
Highlights:
The virus that originated in China, disrupted the supply chain and put the Indian industry under duress.
This disruption caused due to the overt dependence on China underlines the need for India to look at alternatives.
The pandemic could just become the springboard for India and the US to engage further to counter China's overall influence.
Between late March and early April, an online survey conducted by the Takshashila Institution with a sample of 1299 respondents, with 1156 from India, found that two-thirds of them held China responsible for the coronavirus pandemic. A significant number also felt calling the epidemic as a "Chinese virus", words first used by US President Donald Trump or "Wuhan virus" was neither unjustified, racist or stigmatised.
A complicated relationship
For a country of more than 130 billion people, the sample size may appear woefully small but any random survey across the length and breadth of the country or a scroll at the various social media sites would only confirm the prevalent feeling of mistrust and dislike for China among Indians. Relations between the world's two most populous countries have generally been cold, they even fought a war in 1962, so the negative impact of the spread of the virus on China's standing in the mindset of people of India is not surprising. The impact of it on India's economy, however, necessitates a definite course correction.
A global pandemic of this nature has undisputed repercussions on every person on earth and economically is likely to deal a body blow to globalisation. India, however, finds itself particularly vulnerable, something that has already played out in the last two months.
An unhealthy dependence   
The underlying animosity notwithstanding, the two countries share strong bilateral trade ties. China was India's largest trade partner between fiscal 2014 and 2018, a position it only recently ceded to the US. In fiscal 2019, Sino-India bilateral trade stood at $87.07 billion in 2018-19 against Indo-US trade of $87.95 billion. During April-December 2019-20, trade between the two nations was worth $64.96 billion versus Indo-US trade of $68 billion. Unlike with the US though, where India enjoys a trade surplus ($16.85 billion), which means it exports more to the US than what it imports from there, it has a massive trade deficit of $53.56 billion with China.
China accounts for almost 18 per cent of India's total merchandise imports and in some sectors like electronics, automotive components, solar equipment and pharmaceuticals, the dependence is big. Chinese smartphone brands currently command 51 per cent of India's $8-billion smartphone market. For solar equipment, China was the source of import for 80 per cent of all solar cells and modules in India. A quarter of the automotive components worth over $4 billion in 2018-19 ($2 billion in the first half of 2019-20) came from China which also accounts for 60 per cent of electronic products and over 80 per cent of antibiotics.
"There is not a single company in the world that produces everything in one country," says Guenter Butschek, Managing Director and CEO, Tata Motors. "It's the same with the automotive industry. You know we are rather weak as far as electronics are concerned."
The virus, that originated in the Wuhan province of China, impacted its economy first which in turn disrupted the supply chain and put the Indian industry in all these sectors under duress. There is little the industry can do about it today.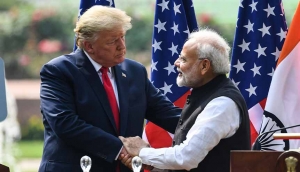 In many of these cases like printed circuit boards or semiconductors, India simply does not have the capacity and scale to manufacture components within the country competitively enough to make any sense for business. Yet, this overt dependence on China forms a soft underbelly for India Inc and underlines the need for it to look at alternatives. The pandemic has only exposed it. The most suitable option would be to either make it all in India or to look at other markets as alternate import destinations.
"We have asked our members to diversify their sourcing base and look beyond China. Not just temporarily but at a strategic, more long-term basis," says A. Sakthivel, Chairman, Apparel Export Promotion Council. "We can easily extend this logic to other parts of the economy as well. The biggest lesson from this crisis is that it is not wise to put all eggs in one basket. Doing that makes us vulnerable in an unforeseen situation like this."
A closer US connect
Such shifts take time and are not easy to facilitate but an obvious option could be the US. India has much more in common with the US than with China and both countries share the mutual distrust for the dragon.  Public opinion in both nations has also been equally swayed negatively against China in the wake of the virus. More importantly, the US has been for long pushing India to reduce the trade deficit. Substituting some of what it imports from China to the US, could be one way of doing that.
At a more strategic level, the pandemic could just become the springboard for India-US relations to engage at a higher gear to counter China's overall influence. COVID-19 is likely to deal a body blow to China's growing influence in the Asia Pacific region which manifested itself by the RCEP. India has already exited from the negotiating table last year. In the post-corona era of an altered worldview, many nations would contemplate on the best way forward. China may not be defeated but it could be pushed back.
With the common goal of reducing dependence on China and minimising its influence around the world, it may result in the world's biggest democracy and its biggest economy to come closer than ever before. Every crisis has a silver lining.