Global Edition – November 2018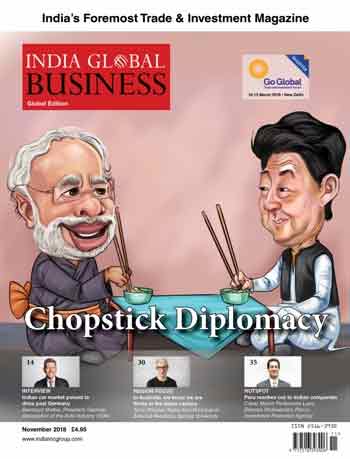 Global Edition – November 2018
Saloni Shah
India and Japan are on the same page on the Indo-Pacific, security, economic cooperation and on the need to cooperate [...]
This Global Edition of 'India Global Business' takes a comprehensive view of the India-Japan bilateral relations in the wake of the recent visit by Prime Minister Narendra Modi. A range of other countries and regions are also covered as part of the usual IGB package.
Manoj Ladwa
It is time the world got to learn a little more about the contribution of Sardar Patel in setting India [...]
Manoj Ladwa
The Modi-Abe chemistry can translate into a great partnership model of global economic and strategic cooperation, writes India Inc. Founder [...]
Saloni Shah
As the Donald Trump administration's deadline for Iran sanctions beckons, India must find alternatives for its crude oil needs fast. [...]
Saloni Shah
A strategic expert traces the origins of what brought Brazil, Russia, India, China and South Africa together and what the [...]
Saloni Shah
The northern Indian state of Himachal Pradesh, which is often called the Land of the Gods, has, in recent times [...]
Saloni Shah
A sector expert highlights that the Indian experience of significantly driving down solar prices by offering a large aggregated market [...]
Saloni Shah
As Mohamed Nasheed makes a somewhat triumphant return from exile to the Maldives, the former President and democracy champion vows [...]
Saloni Shah
Our strategic expert believes a transformative bilateral relationship between India and Britain will require greater convergence on issues of mutual [...]
Saloni Shah
Dr Poonam Khetrapal Singh is the World Health Organisation's (WHO) Regional Director for South-East Asia. In this interview, she talks [...]
Saloni Shah
While India fares poorly on a latest worldwide 'Commitment to Reducing Inequality Index', some progressive measures bode well for future [...]
Saloni Shah
A senior executive delves into the work Anandana, the Coca-Cola India Foundation, is doing to help mitigate water scarcity in [...]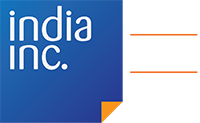 Sign-up to receive
FREE newsletters and regular
updates from India Inc.