In Australia, we know we are firmly in the Asian century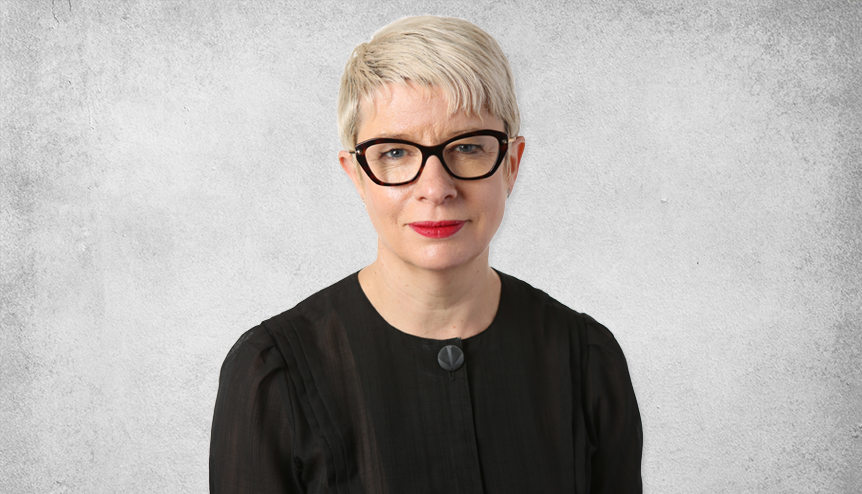 Tania Rhodes-Taylor is the Vice-Principal of External Relations at the University of Sydney. In this interview, she offers an insight into the institution's recent comprehensive partnership with Indian software major Tech Mahindra and what it means for India-Australia research collaborations.
What are the broad contours of the university's pact with Tech Mahindra?
Our comprehensive partnership with Tech Mahindra, one of India's leading IT services company, will open up two key areas of collaboration for the University of Sydney.
For our academics, they will be able to work on joint research projects in areas like artificial intelligence, machine learning, blockchain technology, data analytics and security and virtual reality. For our students, they will have the opportunity to get hands-on industry experience and the use of Tech Mahindra's research facilities, allowing our students to apply what they are learning in the classroom to a global company. We will also be providing executive education to staff at Tech Mahindra.
The partnership with Tech Mahindra is part of our wider strategy to provide students with real-world experience in industry and community through the newly developed Industry and Community Projects Units (ICPU).
Earlier this year, as part of a revamp of our undergraduate curriculum we launched the first of the ICPUs to provide units of study based around authentic problems and issues set out by industry, community and government organisations. Interdisciplinary groups of students experience and contribute to real-world issues across a broad range of areas including the arts, community development, law, public service, technology, farming, sustainability, banking and health.
The initiative has been enthusiastically received by both industry and students, and to date we have 1,000 students involved 35 projects. Because of the overwhelming success of the units, next year we will double the number of places offered to our students to 2000, with the number of projects increasing to 50 in Australia and internationally.
What would this mean for the wider Australia-India research collaboration? From an academic point of view, how do you see the India-Australia relationship progressing? 
In Australia, we know we are firmly in the Asian century, with much of the country's economic and strategic focus shifting towards Asia and South Asia, presenting an extraordinarily exciting future for us.
The Australian government has invested in growing our relationship with India through the Australia -India Strategic Research Fund. Started in 2006, it is Australia's largest fund dedicated to bilateral research. With a commitment of more than AUD 100 million from the Australian and Indian governments, it is clear the value and importance both governments place on the bilateral relationship.
At the University of Sydney, we currently have around 60 academics doing research in or about India, our research collaborations with Indian partners are growing and we hope to accelerate that growth over the coming years. We have much to learn from our partners in India and have signed the Indian Institute of Technology Madras as a strategic partner.
What are some of the areas of focus?
Some of the key areas of collaboration are in health, medicine, environmental sciences and agriculture. Our academics from the Faculty of Medicine and Health are working with colleagues in India at the National Institute for Research in Chennai on combating tuberculosis.
Our researchers in engineering and IT are working with colleagues at the Indian Institute of Technology Bombay on quantum dots for sensing and diagnosing diseases, as well as targeted drug delivery and efficient elimination of cancer cells.
Wheat is the second most popular crop in India, opening opportunities for our researchers to collaborate with agricultural partners. Professor Richard Trethowan, from the Faculty of Science, has had his work on molecular wheat breeding co-funded by the Australian Centre for International Agricultural Research and the Indian Agricultural Research Institute, with both countries agreeing on the imperative to collaborate.
One of our recent initiatives to further strengthen our engagement with India was to appoint the inaugural University of Sydney Visiting Chair in Contemporary India, Professor Meena Gopal from the Tata Institute of Social Sciences. She will be involved in activities that will enhance the University community's understanding of Indian culture, economics, government, history, languages or politics, and nurture future academic collaborations between Australian.
Are there similar tie-ups the university has with any other Indian firms?
Tech Mahindra is the first of our industry partnerships in India, an area we are looking to grow significantly and over the coming weeks we will have new partnerships in India to announce.
Is there a job prospect for students at Tech Mahindra in-built into the programme in some way?
There are no formal pathways for our students to obtain employment at Tech Mahindra, however we are able to provide internships for our undergraduate students and research opportunities for our PhD students as part of this agreement.
Do you see this attracting more Indian students applying to the university as well?
We currently have more than 300 international students from India studying at the University of Sydney, the majority of students are undertaking degrees in IT, engineering and business.
We believe the new ICPUs and agreements with leading technology companies like Tech Mahindra will be attractive for all students, as they give them the opportunity to work on authentic problems and issues set out by industry. Some of the projects our students are working on include looking at a new business model for AirBNB, investigating artificial intelligence with Westpac, examining the future of Sydney precincts with PwC and understanding the impact of autonomous vehicles with Accenture.
These projects bring students from a range of disciplinary backgrounds together to research, analyse and present solutions to real world problems. We are equipping our students with the skills they need for the jobs of the future.