Why Dubai and Indian retail makes an unbeatable combination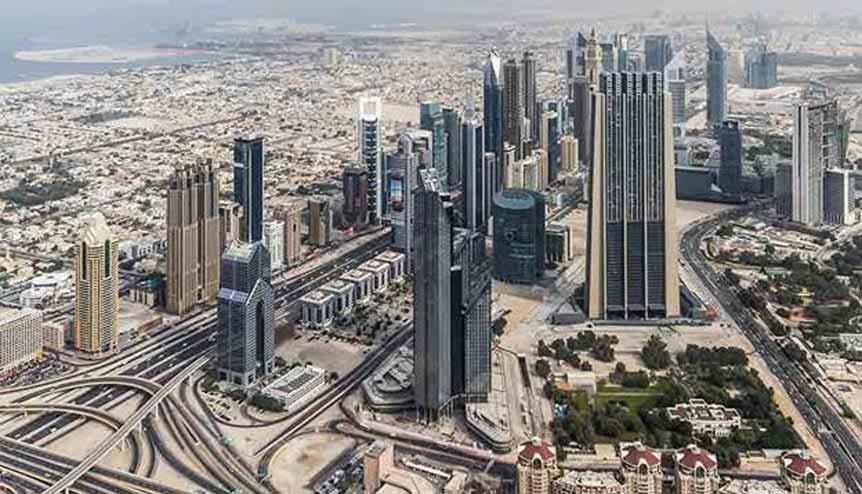 Geographic proximity, large Indian diaspora and constantly evolving opportunities have made the Gulf city a market of choice for Indian businesses looking to expand globally.
A large demography of Indian and Asian descent, digital transformation during the COVID-19 pandemic and the constant embrace of changing consumer dynamics have made Dubai and the UAE a top destination for retailers from India.
According to panelists at a recent webinar hosted by Dubai Chamber of Commerce and Industry's representative office in Mumbai, Dubai has swiftly emerged as the preferred market for Indian retailers looking to expand globally as the emirate's economy continues to adapt to new market conditions at a stunning speed. Backed by the enterprise and heft of Indian retailers, that makes for a very competitive offering in the global retail landscape, experts said.
Growing middle class
Supported by factors such as a burgeoning middle-class, rapid urbanization, vastly improved infrastructure and increased consumer spending, the retail sector has become a bedrock of the Indian economy and the nation's growth story, with the Indian retail market projected to grow to $1.75 trillion by 2026, said Rajiv Podar, President, IMC Chamber of Commerce & Industry.
Whether it's UAE-based retailers such as the Emke Group which runs the LuLu brand of hypermarkets and supermarkets across the Gulf region, or jewelers such as Malabar Gold, Indian retailers have always been an integral part of the Gulf retail landscape.
Malabar Gold – which began in 1993 as a small shop in Kerala, now counts more than 200 outlets across nine countries across the world, including nearly all of the GCC and Singapore. Based out of Dubai, Malabar Gold's annual turnover eclipsed Tiffany's in terms of sales revenue in 2017.
Market of choice
And amid the pandemic, India's online retail giant Myntra signed a partnership agreement with two of the UAE's largest e-commerce platforms – Namshi and Noon – underscoring the potential of Middle Eastern shoppers and the prospects for Indian retailers.
The vast competitive advantages offered by Dubai to foreign companies and investors has also been a key to attract Indian retailers, said Omar Khan, Director of International Offices – Dubai Chamber. He pointed to recent changes to the UAE Commercial Companies Law permitting 100 percent foreign ownership of mainland companies as an important development that creates a major business opportunity for Indian retailers that are looking to expand globally. He identified several factors that make Dubai a market of choice for leading Indian businesses, including its geographic proximity to the country and a large Indian diaspora, adding that some of the biggest names in the UAE's retail sector are owned by Indian businessmen.
Opportunities for retailers
According to other panelists at the conference, such as Dinesh Joshi, the chairman IBC-IMC Chamber of Commerce and Industry; Mira Kulkarni, founder of Forest Essentials; and Dalip Sehgal, CEO of NEXUS Malls, changing consumer demands and rapid digital transformation in the Covid-19 era have sprung up new opportunities for retailers around the world, highlighting the need for industry players to integrate advanced technologies and digital platforms to enhance brand reputation and stay connected to customers.
India remains Dubai's second-largest trading partner with bilateral non-oil trade reaching $10.5 billion in the first half of 2020, according to Khan.