Wind energy pumps a fresh breath of air into India's climate goals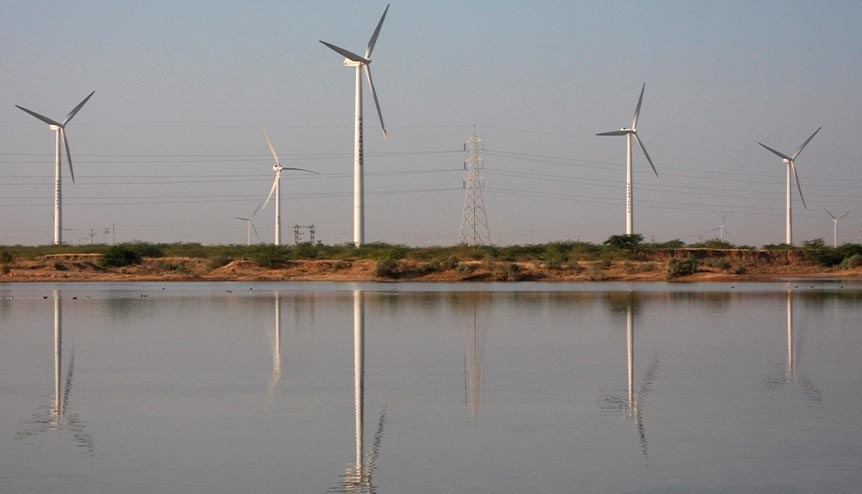 Wind farms are playing an increasingly important role in meeting India's energy demands, sustainably. However, significant challenges still remain. With steep targets for wind generation looming, the pressure is on the government to keep investor sentiment up and the project pipeline running.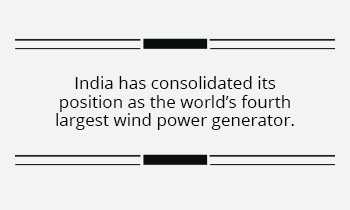 India has consolidated its position as the world's fourth largest wind power generator as its installed capacity has grown from 23 GW in 2014 to 38 GW in 2020. Generation has grown from 27 TWh to 65 TWh over the same period with a pickup in efficiency and utilisation. The country has the potential to ramp up onshore wind installations at a height of 100 meters, to 300 GW and offshore, to 175 GW, according to the Global Wind Energy Council (GWEC).
With an ambitious target of 450 GW of total renewable capacity by 2030, it is likely to hasten its wind farm buildout to add 100 GW over the coming decade to reach its climate goals. As PM Modi heads to Kutch, Gujarat next week to lay the foundation stone of a 30 GW renewable energy park, investors will look on keenly.
Have you read?
LNG and the new Indian energy mix
The energy landscape in a Biden era and its implications for India
India will showcase its renewable energy ambitions over the next two days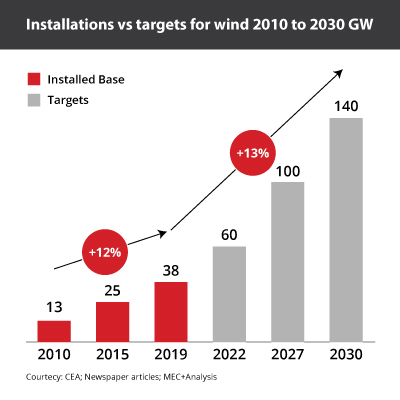 Carbon capture key to unlocking decarbonisation in India
Fuel cells are key to powering India's green future
Land acquisition issues have stymied growth over the last two year and the government has had to become innovative to circumvent bureaucratic red tape. The Ministry of Defence allocated nearly 73,000 hectares of land which had been lying unused near the border with Pakistan, for the development of a park which should get completed between 2023-2025. With steep targets for wind generation looming, the pressure is on the government to keep investor sentiment up and the project pipeline running.
Gale force
The highest average wind speeds are witnessed on the western and southern flanks of the country, and the states with the greatest potential for generation happen to be the most industrialized – Gujarat, Maharashtra and Tamil Nadu. Lowering pollution in these states and creating a power surplus for exports to neighbouring states are just two of the many objectives.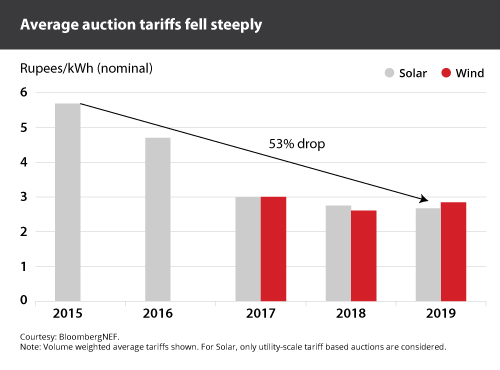 Offshore wind potential in Gujarat and Tamil Nadu is also attractive and combined, it sits at around 70 GW. This year, a 1 GW pilot project has been approved and is slated to be built by the National Institute of Wind Energy. While price competitiveness with a rapidly evolving suite of onshore alternatives remains a concern, it gets around some of the major land acquisition issues that plague projects.
Current tariffs for this Gulf of Kambhat or Gulf of Mannar farm is INR 3.49/KWh, and while this remains higher onshore solar and wind, viability gap funding by the Ministry of Finance can help launch this test project. As economies of scale develop, estimates are that pricing could drop to the high INR 2s/KWh. Floating offshore wind farms may also be considered since maximum capacity utilization happens to be in regions where the seabed is at a depth of around 60 meters, and perhaps a quick-to-build floating solution may help India achieve its initial offshore target of 5 GW by 2022.
Headwinds
The Covid-19 pandemic has disrupted supply chains and as a result, Bloomberg New Energy Finance has revised down its expectation of wind generation addition this year by 20%. Numerous challenges around land acquisition, tariffs, and grid infrastructure also weigh on the forecast. Much of the expected rollout to meet the 54.2 GW wind target by 2022 will happen in the final year. Grid augmentation typically takes three to four years, which extends beyond the farm construction phase by one and a half to two years. This discrepancy in timeframes must be reduced to keep investment flowing into this sector.
Furthermore, state auctions must be revived to compete with the central auctions to bolster interest, and for that, the power distribution companies (DISCOMs) need to be reformed so that payments are issued in a timely manner and the working capital cycle of project developers is protected. Auction volumes have dropped to 9.3 GW from a high of 17.6 GW in 2018 and investments in new projects are at a six year low at $4.6 billion while tariffs have stabilized. Under these circumstances, the GWEC expects that wind generation buildout by 2022 would be between 10-16 GW, taking total capacity to 48-54 GW, depending on the extent to which bottlenecks are dealt with.
Indigenising manufacturing
The government has already received requests for expanding the production base of solar panels and allied equipment from 3 GW to 13 GW since the time tariffs and import restrictions were imposed on Chinese products late this summer. While India is largely self-reliant in the wind sector, it is now being viewed as a potential alternative as a global manufacturing base. Siemens Gamesa, the renewable giant has made it evident with a large-scale Indian expansion plan as a part of their shift of supply chains out of China. This fits in well into PM Modi's "aatmanirbhar" plan, to manufacture in India for India and the world.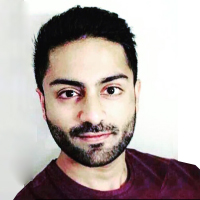 Surya Kanegaonkar is a commodities professional with ten years of experience in research and trading for a hedge fund, utility and miner.