Fuel cells are key to powering India's green future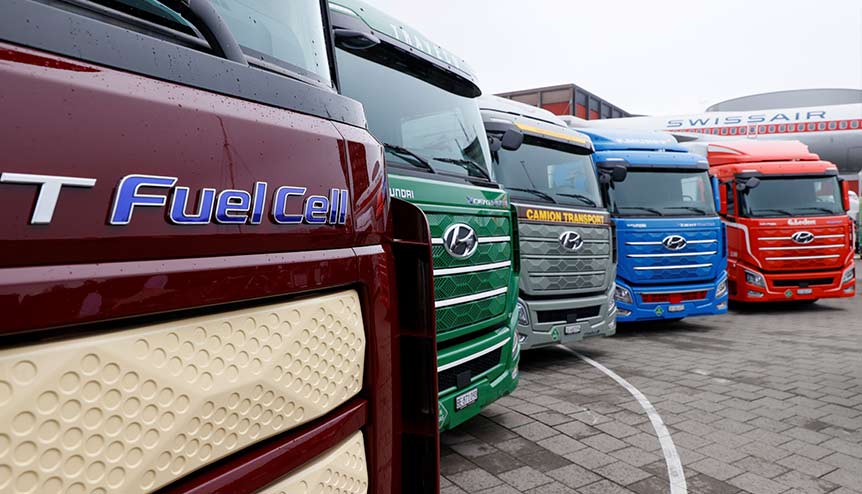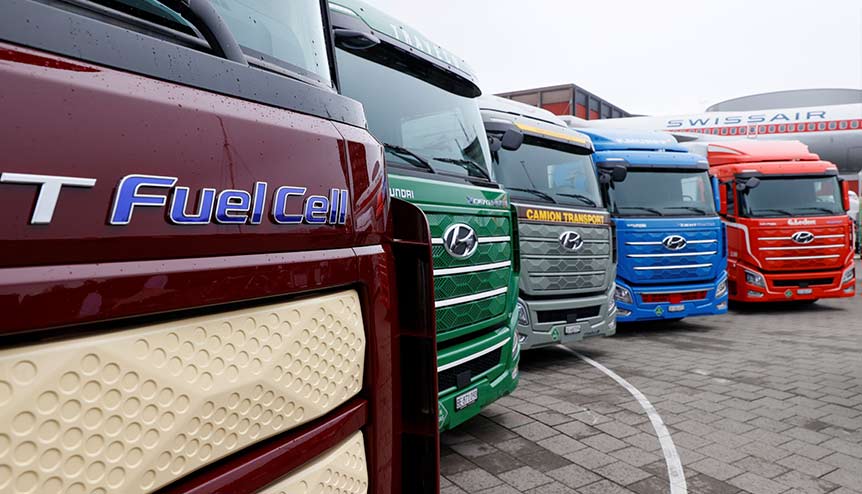 As India explores new technologies for supporting its push towards a green future, fuel cells are likely to play an important role.
Fuel cells act much like batteries, except the process of electricity generation involves harnessing chemical energy of a fuel with the use of an oxidizing agent, instead of metals with ions and oxides. Importantly, in the case of hydrogen fuel cells (HFC), the inputs are hydrogen and oxygen, and the outputs are electricity and water vapour. This makes power generation sustainable and pollution free. Furthermore, these cells are efficient, have long operating lives and have the potential to decentralise power markets through their grid independence.
Have you read?
The India-US Strategic Energy Partnership stays strong
Reforming India's power distribution sector
LNG and the new Indian energy mix
Is pure electric the right solution for future mobility in India?
Now is the time to be investing in the EV ecosystem
Start-ups propelling India to its Renewable Energy Vision 2022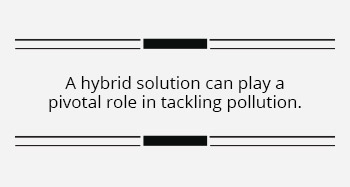 To ensure stability in the chemical reaction inside the cell, the efficacy of the electrolyte is critical. The electrolyte must ensure the precise movement and quantum of ions from the cathode to the anode to make the system work, and experts are constantly pushing the frontier to develop resilience on this front.
Challenges also remain with respect to both fuel cell durability and reliability as well as storage of hydrogen. The cost of storage, although declining, remains, high and the cells themselves are susceptible to variability in the surrounding temperature and environment. With research in both the academic and industrial spaces ramping up to get this technology commercialized, India is taking steps to stay ahead of the curve.
Hybrid solution key to tackling pollution
Bringing together public and private sectors, the Ministry of New and Renewable Energy has pushed for projects to deliver fuel cell solutions for the auto sector. In this context, Indian Oil Corporation Limited (IOCL), Indian Space Research Organisation (ISRO) and Tata Motors have joined hands in the development of the technology and tasted success when in 2019, they delivered a hydrogen powered bus.
Just last week, the Council of Scientific and Industrial Research (CSIR) in collaboration with KPIT Technologies, trialled the country's first entirely indigenous HFC stack-powered car. While widespread application is indicated to be more viable in the commercial vehicle segment due to the long range of the cells, further development of small cells will support the green initiative for motorcycles and three-wheelers.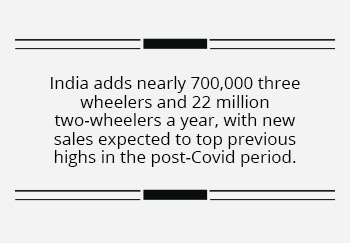 India adds nearly 700,000 three wheelers and 22 million two-wheelers a year, with new sales expected to top previous highs in the post-Covid period. Often running on petrol or diesel to fire up their two-stroke engines, autorickshaws particularly, have proven to contribute significantly to urban pollution. While efforts have been on to switch to batteries, compressed natural gas (CNG) and liquified petroleum gas (LPG), because particulate matter is not comprehensively eliminated, air quality in cities have not seen a marked improvement. Amalgamating fuel cell technology with existing systems in a hybrid solution can play a pivotal role in tackling pollution.
Incentivising low pollution tech
Over the last four years, the Modi government has doubled down on its efforts to incentivise the development and deployment of low-pollution technologies. As one piece in the larger scheme of renewable energy rollouts across the power generation and retail spaces, the adoption of HVCs is being encouraged through government schemes.
Electric and hybrid motor vehicle manufacturers, dealers and buyers stand to benefit from the 3-year $1.4 billion FAME phase II (Faster Adoption and Manufacturing of Electric vehicles) incentive rolled out in 2019, and a reduction in Goods and Services Tax (GST). With the Central Motor Vehicle Rules in the process of being amended to include safety specifications for HVCs, the formalization will harmonize fuel cell standards across the country.
Charging electric and HVC-powered vehicles using electricity generated from fossil fuels would be counterproductive to achieving a holistic green economy. Therefore, working in tandem, albeit in the utilities industry, there are incentives for renewable energy producers to invest in large projects such that the end-to-end value chain – from power production to HVC and battery charging – is climate neutral.
Battery Electric Vehicles (BEVs) are leading the race
HVC technology, although displayed and trialled internationally to various extents, has found little mass-scale adoption in the global auto industry. Battery Electric Vehicles (BEVs) are leading the race over HVCs in developed markets with high purchasing power. On the other hand, while double and even triple digit percentage growth rates in BEVs are a reality in India, the market is large enough to absorb new types of low-pollution automobiles.
Looking ahead and building on the 17% CAGR which will make the HVC industry hit $8.6 billion in 2022, India has the potential to contribute a large share of future growth. Yet, more research needs to be done to improve the HVC's reliability and develop indigenous hydrogen storage facilities across the country. India's premier universities are being funded by the centre for deepening their research while collaboration through international joint efforts – such the US-India Strategic Energy Partnership – is giving a fillip to both academic and applied initiatives.
Developing robust and commercially viable fuel cell technologies is the primary focus, and helps in diversifying clean energy technology away from BEVs in the early stages of adoptions. This is crucial, with many of the lithium-ion battery raw materials and components held captive by China which hosts 73 per cent of global li-ion battery manufacturing capacity. Learning lessons from the past, clean energy independence across the entire supply chain must be a cornerstone to India's roadmap to a green future.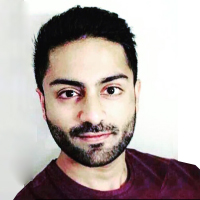 Surya Kanegaonkar is a commodities professional with ten years of experience in research and trading for a hedge fund, utility and miner.