Carbon capture key to unlocking decarbonisation in India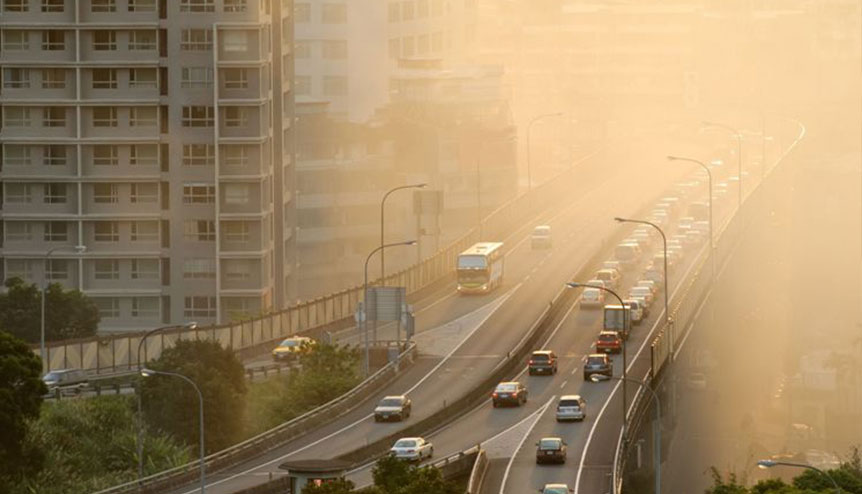 Carbon capture and storage could well be the key to keep fossil fuel generators running while the country stays on track to achieve its climate goals.
Much headway has been made over the last six years in adding renewable capacity to India's generation mix, yet coal remains the baseload fuel with gas taking up an increasing share. Thermal power plants have been built to run for decades, and with sunk costs in the tens of billions of dollars, decarbonising by forcing them out of the electricity generation space into bankruptcy can weigh significantly on individual businesses and the broader economy alike.
Despite the marginal cost of solar power crossing that of coal to the downside, the liberalisation of the domestic coal mining sector further points at the government's view that fossil fuels remain a low-cost input, the end-user price of which can be reduced through market reforms.
Gas, the lesser of the two polluting fuels, is expected to play a pivotal role in power generation and attesting to the future of it, both the public and private sectors are involved in constructing the national gas grid and LNG regasification terminals.
Along with further solar, wind and hydro buildout, the adoption of carbon capture and storage (CCS) technologies by large utility units and industrial plants can dovetail into complying with the country's carbon emissions plan of the Paris Accord.
courtesy: World Resources Institute
Have you read?
Fuel cells are key to powering India's green future
India's transition to a low carbon economy
The land of the midnight sun offers vast opportunities for Indian businesses
Collaboration with US key to India diversifying energy basket
India's transport infrastructure: Running on renewables
Collaboration with US key to India diversifying energy basket away from fossil fuels
Planting the seeds of green money
India's world-class energy service vocally local in UK
How does CCS work?
The first step of CCS is to first capture the carbon through pre-combustion, post-combustion or oxyfuel combustion stages. Power plants typically separate carbon in the post-combustion phase where it is removed from the existing flue gas using amine gas removal techniques, a process often known as "scrubbing".
Existing power plants can be retrofitted with CCS technologies which enables short installation lead times, rendering the plants operational within a quick turnaround period. If a viable storage site is not available in-situ, the next stage involving the transportation of CO2, relies on pipelines. In India's case grid network is yet to achieve a critical mass for widespread use by CCS players. This suggests that the initial phase of the technology rollout would depend on short-haul transport to an underground storage site which can be facilitated through either small pipelines or water-borne vessel tankers plying the country's extensive river network.
Coastal power stations hold an advantage in this regard as the carbon can be transported out to sea and injected into offshore oil fields to enhance hydrocarbon recovery. The storage aspect of the CCS usually involves the sequestration of carbon in depleted gas fields, or in-use oil fields that can be assisted in with additional gas injection.
For inland CCS projects, mineral storage may end up as the most viable option as it involves creating stable carbonates through the reaction of CO2 with metallic oxides. Equally, algal technologies that harness microalgae for synthesising CO2 is another option that has found early adopters in India.
India's CCS push
India's Public Sector Units (PSUs) have been early testbeds for the technology, as the steep upfront demonstrator costs could be absorbed best by government-run firms. Amongst them, the power-hungry aluminium industry giant National Aluminium Company (NALCO) and the Oil and Natural Gas Corporation of India (ONGC) recognised the importance of producing low-carbon products.
NALCO's captive power plant is sequestering carbon in algae-filled ponds and has proven that harvesting biomass residue through that process is viable. The National Thermal Power Corporation (NTPC) and Bharat Heavy Electrical Limited (BHEL)'s Coal Research Centre are building on their 2010 development of critical oxyfuel technology which separates nitrogen from the input hydrocarbon, to create the next iteration which can be used in NTPC's power generation fleet.
Efficiency gains through Enhanced Oil Recovery (EOR) can improve the total economic viability in order to create end-to-end value chains, and ONGC and Indian Oil's CCS joint venture at Gujarat's Koyali refinery is a prime example of how the 10 per cent increase in oil recovery makes sustainability profitable. On the private sector front, Tuticorin-based Carbonclean, which leaned on the expertise of young scientists from the Indian Institute of Technology at Kharagpur, worked on a carbonating process to convert the plant's 60,000 tonnes of CO2 into baking soda.
Our Government is committed to transform India into a gas-based economy and universalize power supply to all households. Teams from both our countries are working to develop high-efficiency technologies with low to zero emissions through carbon capture, utilisation and storage. pic.twitter.com/YIBFqvq0LI

— Dharmendra Pradhan (@dpradhanbjp) July 17, 2020
Despite the successes domestically and word going around of CCS installations in developed markets, widespread standalone adoption in India is unlikely until the efficiency of the energy-intensive scrubbing is improved. Supercritical plants have experienced up to a 10 per cent drop in productivity in some cases, and the Indian CO2 Sequestrations Advanced Research network (ICOSAR) has its work cut out to deal with this.
The government is taking steps to fill the research gap and the Department of Science and Technology (DST) has encouraged academics and industry experts to submit plans for CCS designs through the Accelerating CCS Technologies programme (ACT). Topographical limitations to land-based storage is but one of the challenges to get around, pointing at subsea sequestration as a possible alternative for other projects.
Meanwhile, private businesses are deepening their research interest as they look towards the 2030 decarbonization deadline. Tata Steel signed an MoU with the Council of Scientific Industrial Research (CSIR) this month, learning from the positive results of the former's Jamshedpur CCS facility to refine the technology and provide customised solutions for its units. Broader industry collaboration on an international scale is likely to happen under the India-US Strategic Energy Partnership so that technology sharing through joint ventures can accelerate design and testing of modified CCS systems to help both the countries achieve their respective climate goals.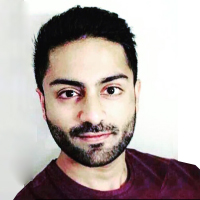 Surya Kanegaonkar is a commodities professional with ten years of experience in research and trading for a hedge fund, utility and miner.