Global Edition – February 2019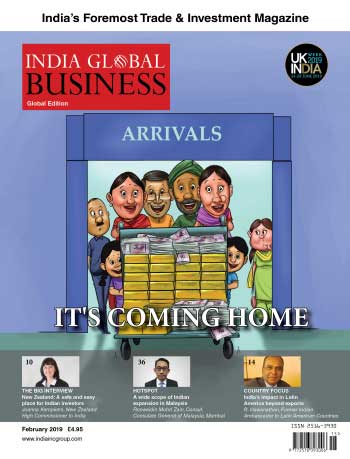 Global Edition – February 2019
Saurabh
The Modi government's action against indirect ownership of foreign assets, the crackdown on shell companies, the enactment of the Insolvency [...]
The Global Edition of 'India Global Business' this time throws the spotlight on the Indian government's great anti-corruption clean-up operation to create a more investor-friendly business environment. A Country Focus on South Africa, a Sector Focus on tech and a range of other analyses make up the rest of the edition.
Saloni Shah
Himanshu Gulati is a prominent Norwegian politician representing the country's Progress Party. In this interview, he delves into his political [...]
Manoj Ladwa
The Indian Prime Minister's relentless efforts to weed out corruption and clean up how business is done in India are [...]
Saloni Shah
South African President Cyril Ramaphosa's two-day visit to India in late January where he was also the chief guest at [...]
Saloni Shah
Keeping the currency stable, inflation muted and growth high is an unenviable three-way challenge faced by India's banking chief. The [...]
Saloni Shah
Vivek Kopparthi is the Co-Founder and CEO of NeoLight, a healthcare technology company that works around empathy-driven solutions. In this [...]
Saloni Shah
An entrepreneur delves into the tremendous untapped potential of circularising the Indian economy to accelerate growth and job creation. In [...]
Saloni Shah
After decades of industrial decline and economic stagnation, West Bengal is rising again on India's business firmament as an investment-friendly [...]
Saloni Shah
An expert analyses the factors behind India set to overtake China as the biggest source of oil demand growth from [...]
Saloni Shah
Indian business group LuLu, headquartered in Abu Dhabi, recently made its European entry with a hospitality deal in Zurich. The LuLu Group [...]
Saloni Shah
Latest figures from an Institute of Directors (IoD) study show that nearly one in three of its members could be [...]
Saloni Shah
A fintech expert delves into the impact of Artificial Intelligence on the financial services sector. We are all experiencing the [...]
Saloni Shah
A strategic expert analyses what India's foreign policy highlights were in 2018 and where things are headed in 2019. Although [...]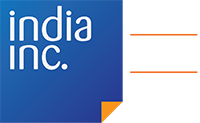 Sign-up to receive
FREE newsletters and regular
updates from India Inc.