Global Edition-April 2018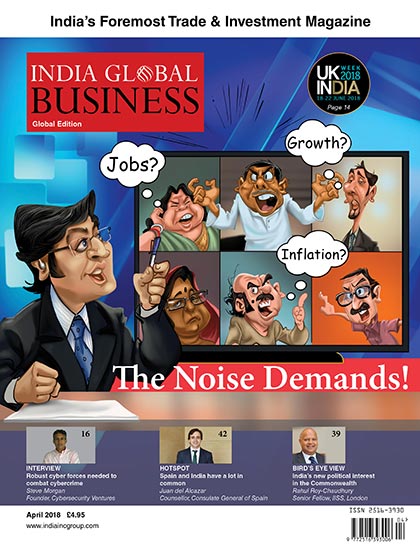 Global Edition-April 2018
India Inc. Staff
Steve Morgan is Founder and Editor-In-Chief at Cybersecurity Ventures, one of the world's leading researchers and publishers covering the global [...]
The first Global Edition of 'India Global Business' is a nod to women's achievements across different fields to mark International Women's Day this month. Besides, the Sector Focus is on India's vigorous banking reforms and the Hotspot country this time is Brazil.
India Inc. Staff
Amid the shrill Indian television debates, the facts speak for themselves – India today is a much better place from what it was four years ago, writes India Inc. Founder & CEO Manoj Ladwa. Most people I know find it difficult to form any opinion based [...]
India Inc. Staff
A cyber security expert believes improving global resilience will require all stakeholders to act together at scale and in a coordinated way. The integration of physical and digital systems creates many opportunities for improved performance and innovation in the systems [...]
India Inc. Staff
Fiscal incentives and an investor-friendly climate make Spain an attractive investment destination in Europe, according to a senior Spanish official. India and Spain are two countries separated by more than 7,900 km, both are from different continents, speak different languages [...]
India Inc. Staff
A new multi-year collaboration between a UK-based genomics data platform and an American genetics company is set to create the world's largest project of its kind to study Indian populations. Global Gene Corp believes its tie-up with US-headquartered Regeneron Genetics [...]
India Inc. Staff
India has finally woken up to tap the immense potential of its far-flung Northeast states but it would take time before it becomes the darling of foreign investors. Ask any average citizen on the road in mainland India the names [...]
India Inc. Staff
The Founder of Loomba Foundation explains why he is championing gender parity across all sectors around the Press for Progress theme of this year's International Women's Day. The recent World Economic Forum's 2017 'Global Gender Gap' report has exposed shocking [...]
India Inc. Staff
Given the ambivalence of some ASEAN countries to China's rise and Beijing's hardnosed strategy of using its financial heft to buy influence across Asia, it is important for democracies like India and Japan to foster cooperation with Vietnam. It is [...]
India Inc. Staff
Professor Kunal Sen is the  at the University of Manchester. He is at the forefront of research into inclusive economic development, principally focusing on India but also on East Asia and Sub-Saharan Africa. In this interview, the economist tells 'India [...]
India Inc. Staff
India Inc. technology expert delves into why it is time for policy-makers to address issues around data security. Over the last few weeks, the sinister side of technology has come to the fore. Cambridge Analytica is alleged to have collected [...]
India Inc. Staff
From Japanese to American companies, the Indian technology and automotive sectors attracted FDI in recent weeks. SoftBank, Alibaba to invest in Paytm Tokto-headquartered SoftBank Group is investing $400 million in India's Paytm E-Commerce Pvt Ltd in a funding round that [...]
India Inc. Staff
GST and demonetisation have helped Digital India bolster its cyber security landscape. In India, cyber security has come a long way in the past few years and has gained huge importance with the government's thrust on Digital India, e-commerce and [...]
India Inc. Staff
Steve Morgan is Founder and Editor-In-Chief at Cybersecurity Ventures, one of the world's leading researchers and publishers covering the global cyber economy as well as a data bank for cyber security facts, figures, and statistics. In this interview with 'India [...]
India Inc. Staff
India's steel and automotive industries were in the limelight with acquisitions and joint ventures. JSW Steel acquires US-based Acero Junction Indian steelmaker JSW Steel Ltd has agreed to acquire US-based steel mill owner Acero Junction Holdings Inc. for up to [...]
India Inc. Staff
Our strategic expert offers an overview of India's participation in the Commonwealth Heads of Government Meeting (CHOGM) on April 19-20. India's new political interest in the Commonwealth is evident by the participation of Prime Minister Narendra Modi at the 25th [...]
India Inc. Staff
There are several signs that India's economy is undergoing a sustainable turnaround that promises to take it to a higher growth trajectory. But there are significant risks, including the possibility of a fickle Monsoon that cannot be wished away. The [...]
India Inc. Staff
As a whistleblower in the UK named India's Opposition party among the clients of a controversial consultancy, the issue of cyber security has taken centre stage in the country. A former employee of Cambridge Analytica, the UK-based firm at the heart of [...]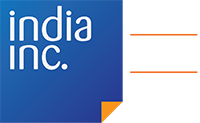 Sign-up to receive
FREE newsletters and regular
updates from India Inc.