The Noise vs The Facts: India Demands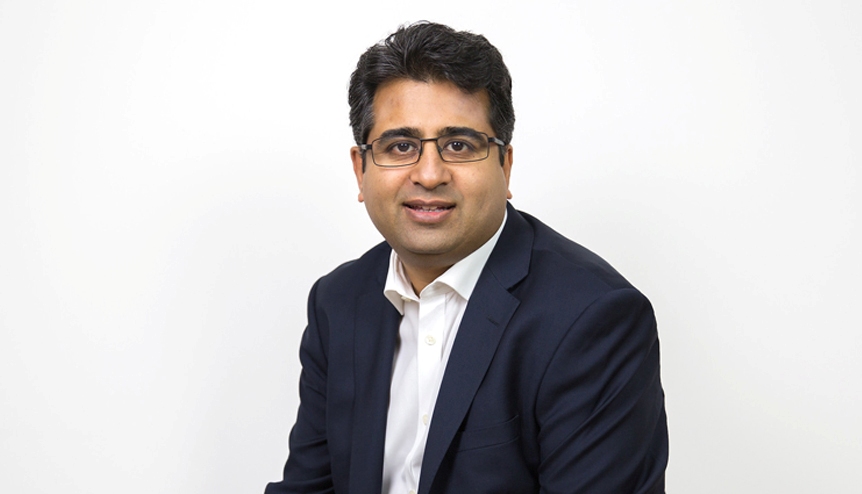 Amid the shrill Indian television debates, the facts speak for themselves – India today is a much better place from what it was four years ago, writes India Inc. Founder & CEO Manoj Ladwa.
Most people I know find it difficult to form any opinion based on Indian news channels. Switch on any TV channel in any language and you will be bombarded with shrill outbursts of often ill-tempered name calling from every shade of the country's political and intellectual spectrum.
Every channel claims to be the purveyor of "correct" news, accusing, by implication, its rivals of disseminating fake or politically slanted broadcasts.
The flavour of this election season, which will extend to the Lok Sabha elections in May next year, is the performance (or non-performance) of the Modi government.
Since a majority of India's vocal public intellectuals back the Congress – returning the favour for decades of official patronage – most English channels lean towards the opinion that the Modi government has failed to deliver on its election promises. Two very popular channels do air more balanced views, but in the media world, they are more the outliers than the norm.
Hype vs truth
Lost in this battle of hype and high decibels is the truth. Judged dispassionately, how would the four-year-old Modi government's record stack up?
Let us rewind to May 2014 when the BJP-led National Democratic Alliance (NDA) stormed to power. India then was in danger of losing its place in the BRICS, the five emerging nations that experts say will dominate the global economy this century, and was being counted among another less flattering bloc, the Fragile Five, countries whose economies were expected to collapse any time.
India had experienced two years of sub-5 per cent GDP growth, the rupee , just recovering from a near 30 per cent free-fall, was still very delicately poised and the country's fiscal and current account deficits were out of control.
Even his worst critic will admit that Modi took the reins of the country at a very difficult time. And by all accounts, he has done an exceptional job in steering the Indian ship over the last 48 months.
Full disclosure: I am a great fan of Modi and his government but long-time readers will know that I do not let my personal preferences cloud my journalistic judgement. So, I will stick to verifiable, publicly available facts, figures and statements to justify my conclusion.
Facts & figures
When was the last time you heard anyone say or write that India was on the verge of an economic collapse? Definitely not in the last four years. Instead, you only hear gushing reviews from the World Bank, the IMF, international ratings agencies and the CEOs of Fortune 500 companies.
From being part of the Fragile Five to being the toast of the global financial community is a huge leap in the right direction, you will admit.
The IMF has, as recently as this week, projected India to be the fastest growing major economy in 2018 in its Asia and Pacific Regional Economic Outlook Report. Its Managing Director, Christine Lagarde, had earlier called India the only bright spot in the global economic landscape.
The naysayers in the Indian media will say these are only the impressions of one individual. Fine, so here are some figures: IMF expects India to grow at 7.4 per cent this year and 7.8 per cent in 2019. I personally expect India to get closer to the 8 per cent annual growth threshold this year and cross it the next, but that's only my opinion and since I've promised to stick to verifiable information, I will not press my point.
But let me draw your attention to what the Reserve Bank of India has said. In its first Monetary Policy Statement for 2018-19, the Monetary Policy Committee said it expects GDP growth rate to rise to 7.4 per cent in 2018-19, the same as the IMF projection.
It also expects the Consumer Price Index (CPI), which measures retail inflation, to be in the 4.7-5.1 per cent range in the first half of the new financial year and 4.4 per cent in the second half.
Here's more proof the Indian economy is turning around fast.
"Our research has shown that major macro parameters like manufacturing, capital goods production, non-food credit and consumption are showing signs of recovery," India Ratings chief economist Devendra Pant has said.
Then, demand for oil products grew a robust 8.5 per cent in the first quarter of the current calendar year, as the government's focus on creating infrastructure and soaring sales of automobiles pushed oil consumption. On a standalone basis, the demand for petrol and diesel jumped 15 per cent in the January-March 2018 quarter.
"India's oil products demand has continued on a positive upswing since September on improving economic activity," S&P Global Platts Analytics has said.
Sector-wise breakdown
Not only that. The eight core sectors – cement, steel, electricity, coal, crude oil, natural gas, refinery products and fertilisers – expanded 5.3 per cent in February, compared to 0.6 per cent in February last year. This surge was led mainly by the good performance of the refinery, fertiliser and cement industries.
The cement sector grew at a steroid-charged 22.9 per cent, signifying a pick-up in construction and real estate sectors across the country. This is significant as these sectors have forward and backward linkages with more than 250 upstream and downstream industries and a rebound in construction activity has a multiplier effect on the entire economy.
The refinery sector also grew at a robust 7.8 per cent in February, against a decline of 2.8 per cent in February 2017. A rise in demand for petroleum products, especially diesel, augurs well for the economy as it indicates an increase in transportation activity, critical to keeping the wheels of the economy moving.
Fertiliser output also increased 5.3 per cent during the month under review, indicating that the much reported distress in the farming sector may be easing.
Electricity generation also grew at a healthy 4 per cent against 1.2 per cent in the year ago period. This could be due to a rise in factory activity as well as increased demand from first-time consumers who have got connections under the Narendra Modi government's Saubhagya Scheme, which has promised to provide power to every household in India by the end of the year.
Little wonder then that capacity utilisation in industry has risen from a low of 55-60 per cent to more than 70 per cent in many industries. If this trend persists for another couple of quarters, private investment, which has been tepid over the last six-seven years, will begin to kick in, setting off a fresh virtuous cycle of growth, jobs and prosperity.
The latest figures released on Friday do indicate a lower month-on-month growth rate but that, I feel, is part of the regular ebb and flow of any dynamic economy that should not draw our attention away from the general trend, which is pointing north.
Job creation
There is good news on the jobs front as well. After trenchant criticism from several quarters over the alleged jobless growth in the Indian economy, the employment sub-index of the Nikkei India Services Purchasing Managers' Index (PMI) for March 2018 touched its highest level of 52.8 since June 2011, i.e. the best performance in terms of employment creation in almost seven years.
Any figure above 50 indicates expansion an any figure below 50 points to a contraction in job creation. The employment sub-index, which started moving up in September 2017, peaked in March. Further, the impact of the Goods and Services Tax (GST) and the resulting formalisation of the grey economy will lead to the creation of several million new jobs. The precise impact of this development is being closely watched and it will be premature at this stage to draw any conclusions on its impact.
Politically contentious and painful-in-the-short-term reforms such as demonetisation, GST and a forward-looking Insolvency and Bankruptcy Code (IBC), all of which have been heavily criticised by the shrill "experts" on the numerous TV panel shows.
On the socio-economic front, Modi's flagship scheme to provide free gas connections to poor households has made life easier for 30 million families that used firewood as cooking fuel earlier. Consider this: every year, 100,000 people died in India from inhaling firewood smoke in kitchens. It is still too premature to estimate how this figure will change but I am willing to bet my last pound that the figure will show a sharp reduction in future surveys.
Let me add a caveat here: I am not suggesting for a moment that the Indian government has solved all of the country's problems. Several tasks remain works in progress. Some others are yet to be undertaken.
But if you can rise above the din, you will notice what many of my friends in India's media and intellectual circles knowingly gloss over – the India of today is a much better place than it was just four years ago.
Manoj Ladwa is the founder of India Inc. and chief executive of MLS Chase Group @manojladwa