Special Edition – May 2017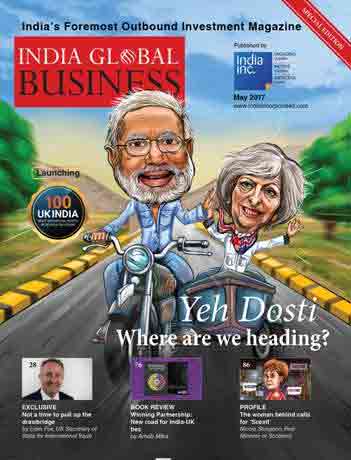 Special Edition – May 2017
India Inc. Staff
'Winning Partnership' edited by Manoj Ladwa, takes a fresh 360 degree look at a 400-year-old relationship and comes up with [...]
This Special Edition of 'India Global Business' celebrates the "special" relationship between India and the UK. It is packed with exclusive interviews and columns that capture the essense of the bilateral engagement.
India Inc. Staff
'The UK-India 100 List' of most influential people in UK-India relations.
India Inc. Staff
'India Global Business' analyses UK-India relations and identifies key areas of cooperation that the two countries must build upon and key areas of divergence that they must bridge in order to fulfil the potential of the relationship. The potential of [...]
India Inc. Staff
The Europe chief of the world's largest outsourcing and technology services specialist for diplomatic missions worldwide gives his insight on the India-UK travel landscape. As we celebrate 2017 as the UK-India Year of Culture alongside the 70th anniversary of Indian [...]
India Inc. Staff
Our cover story this time is aptly titled 'Yeh Dosti'. Indian readers will be familiar with the eponymous song from the iconic Bollywood blockbuster 'Sholay', which, even 42 years after its release, remains synonymous with undying friendship and renewal of [...]
India Inc. Staff
India's Minister for Finance and Corporate Affairs, Arun Jaitley, just completed a packed tour of the UK during which Prime Minister Theresa May dropped in to a Downing Street meeting with his British counterpart, Chancellor Philip Hammond. 'India Investment Journal' [...]
India Inc. Staff
As many as 800 Indian companies in the UK generated £47.5 billion in combined revenues in 2016 and contributed significantly to Brexit-bound UK's economic growth outlook, a new report reveals. The 'India meets Britain Tracker 2017', released annually by professional [...]
India Inc. Staff
'Winning Partnership' edited by Manoj Ladwa, takes a fresh 360 degree look at a 400-year-old relationship and comes up with several interesting suggestions for keeping it relevant in the 21st century. What can you say after everything has already been [...]
India Inc. Staff
A US Federal Reserve report forecasts that the Goods and Services Tax (GST) has the potential to hike India's GDP by nearly $100 billion. The US Federal Reserve has confirmed what many people, including Prime Minister Narendra Modi and Finance [...]
India Inc. Staff
Britain's minister in charge of international trade makes the case for an open global trading order with the Commonwealth as its cornerstone.  I hosted the inaugural Commonwealth Trade Ministers' Meeting, an event that brought together politicians, officials and policymakers from [...]
India Inc. Staff
A Dealmaker for the British government does some tough-talking to explain the secret behind clinching a good deal. For the past decade as the UK government's Dealmaker within UKTI's [UK Trade and Investment] Global Entrepreneur Programme, I have been responsible [...]
India Inc. Staff
Suma Chakrabarti has been charged with one of Europe's leading development banks for five years and has spent considerable energy in striking a strong connect with India. Sir Suma tells 'India Global Business' how Indian companies can take the lead [...]
India Inc. Staff
Now that Mrs May has triggered formal divorce proceedings with the EU, India Inc. CEO Manoj Ladwa explains how the UK could learn a lesson or two from the Japanese on getting up close to Modi's India. The late Sir [...]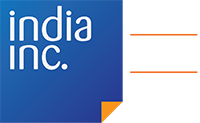 Sign-up to receive
FREE newsletters and regular
updates from India Inc.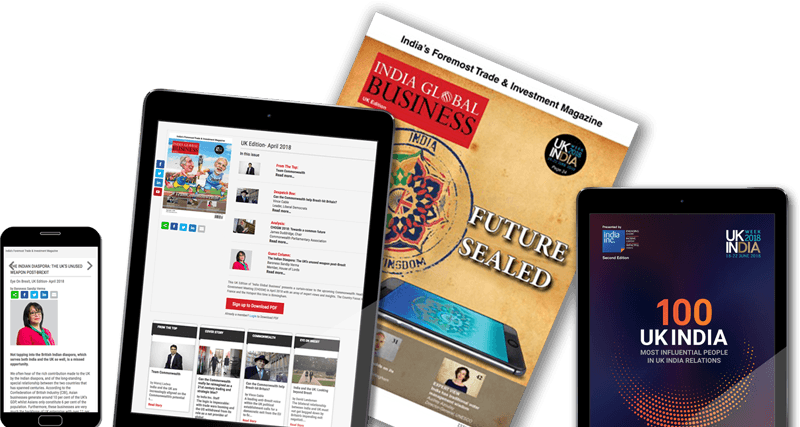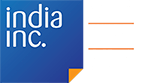 Sign-up to receive FREE newsletters
and regular updates from India Inc.