Blended finance is the answer to sustainable development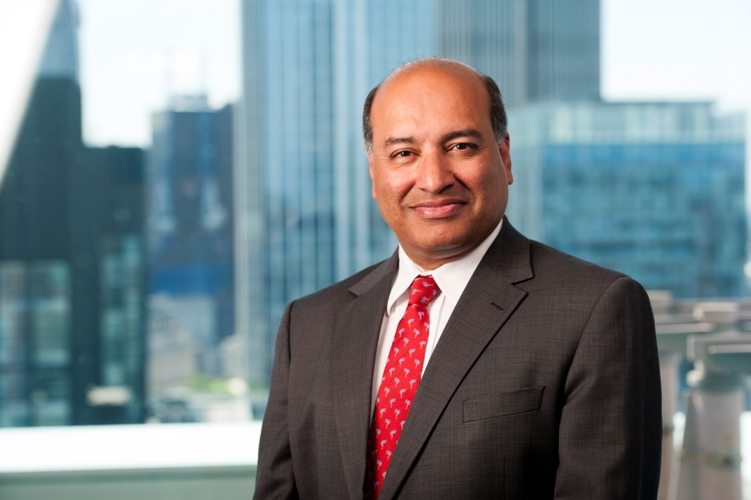 Suma Chakrabarti has been charged with one of Europe's leading development banks for five years and has spent considerable energy in striking a strong connect with India. Sir Suma tells 'India Global Business' how Indian companies can take the lead in re-defining the world's development agenda.
What is your bank's engagement with India like?
The European Bank for Reconstruction and Development (EBRD) already works with a number of Indian companies in our countries of operation and we want to engage even more with the Indian private sector.
We have shown the way with Indian companies in our region. We have brought in Tata Beverages, Tata Power, the Jindal Group, SREI, among others, and they have all worked with us on projects in Russia, Georgia and other places.
There is a real opportunity for Indian businesses. When we look at the BRICS [Brazil, Russia, India, China and South Africa], very few of their companies are global leaders. One of the Interesting things about India is that it does have some global names. There is a real opportunity for India with this shift in development practice towards more of a private sector approach to be first and through the door.
What is your message for Indian companies with global ambitions?
We wanted a nice mapping of the EBRD's 36 countries of operation and Indian business interests in those countries. It showed that Indian businesses could use EBRD more to leverage greater involvement in those regions.
We are in Russia, Central Asia and Eastern Europe, but we are also now in Turkey, Greece, Cyprus, Middle East and North Africa. One example is Egypt, where India has traditionally been very strong but not through the EBRD. There is scope of collaboration there.
The list for the future is also interesting with countries like Kazakhstan, Ukraine and Georgia.
Indian companies need the help of multilateral banks like us to invest in risky markets. They need to have a partner who knows the country well, knows all the political and economic risks and the EBRD is the answer.
Our message is that we are here to offer that knowledge to Indian companies.
What are some of the banking synergies with India?
Being asked to give one of the opening speeches at the annual meeting of the New Development Bank (NDB) in Delhi [March/April 2017] symbolises the strong partnership between EBRD and NDB.
NDB has five shareholders, two of whom are also our shareholders – Russia and China. So, there is a common platform. When the NDB was set up, along with the Asian Infrastructure Investment Bank (AIIB), they wanted us to share lessons as the last development bank set up in 1991. We took part in a number of workshops with them, for example on how governance works in the bank, how the project process is run, the evaluation systems, the finance and treasury functions.
We engaged on senior management level and also with Mr K.V. Kamath [NDB President], who I share a very close professional and personal relationship with, which also led to the MoU [between EBRD and NDB to collaborate on sustainable development and infrastructure projects in emerging markets of their respective regions of operations].
What role do you see for the private sector in the global development agenda?
We are very much a private sector based bank. Other regional banks tend to focus more on the public sector.
The NDB is quite interested in developing a private sector line of business and are particularly interested in how EBRD did this and is running on nearly 80 per cent private sector lending.
That model is going to be more and more important for the world. All countries have signed up to the Sustainable Development Goals by 2030 and none of us believes that those goals can be achieved without leveraging private sector finance. EBRD has a model that does that very well and other banks are very interested in learning from that model.
The development agenda of the future cannot be met by grant aid alone. It is just not feasible. Hence we are making this big case for blended finance; getting the private sector to involved alongside grant funding.
What role do you see for India within this model?
India will be one of the leading proponents of this model. The current Indian government, which is very private sector friendly, will be very interested as a shareholder in all the major multilaterals – ADB [Asian Development Bank], World Bank and now NDB. They would be keen to see if that model can be made a reality in the other banks as well.
Also, because Indian companies are increasingly very competitive – not just the big ones, but the mid-sized ones too – in many parts of the world, it is in India's commercial interests as well to pursue this model.
Is India's membership of EBRD on the anvil?
It's been on the agenda since 1991. It is very much a decision for the Indian government.
These issues do take a long time. In the mean-time, India has joined the AIIB and the NBD – which shows India is very interested in multilateral development banks. On EBRD, they have to talk to the shareholders and it does come up in all our discussions.
China joined last January and I think that is of great interest to India, given the partnership with China in the G20. Lebanon will be joining in a few weeks, so our Middle East reach is widening.
Will Brexit have an impact on EBRD?
In formal governance terms, it does not impact on us because we are not an EU bank but a global bank; the US is our largest shareholder. However, the impact might be on some of our countries of operation.
It depends on the kind of Brexit. Our analysis shows that if it's a relatively soft Brexit, the impact on our countries of operation will be very little. But if it's a hard Brexit and the UK stops paying into the EU budget, then particularly south-eastern Europe gets hit much more through the economic chain. That has implications for the EBRD and whether we invest more to substitute for the economic shock.
We are waiting to see what kind of a Brexit it will be.
On a more personal level, what are some your highlights as President?
The bank, which in around 2005 was being dubbed a sunset bank without a long-term future, is now very much a sunrise bank. Last year, we made a profit of nearly €1 billion. The bank is in a very healthy state and very much a model bank for the future.
I am personally very proud of EBRD's success in the Middle East and North Africa. Another great success has been Central Asia. I am very proud of what we have been doing in Ukraine and the western Balkans, which has had a terrible history, but we have managed to make an impact. There have also been some notable changes in some of our members. Uzbekistan, which was in the deep freeze for many years, we are set to restart operations in. Lebanon is set to join and China joined last year.
I am particularly proud about our record in the energy efficiency sector and our Green Economy Transition (GET) approach, which seeks to increase the volume of green financing from an average of 24 per cent of EBRD annual business investment in the 10 years up to 2016 to 40 per cent by 2020.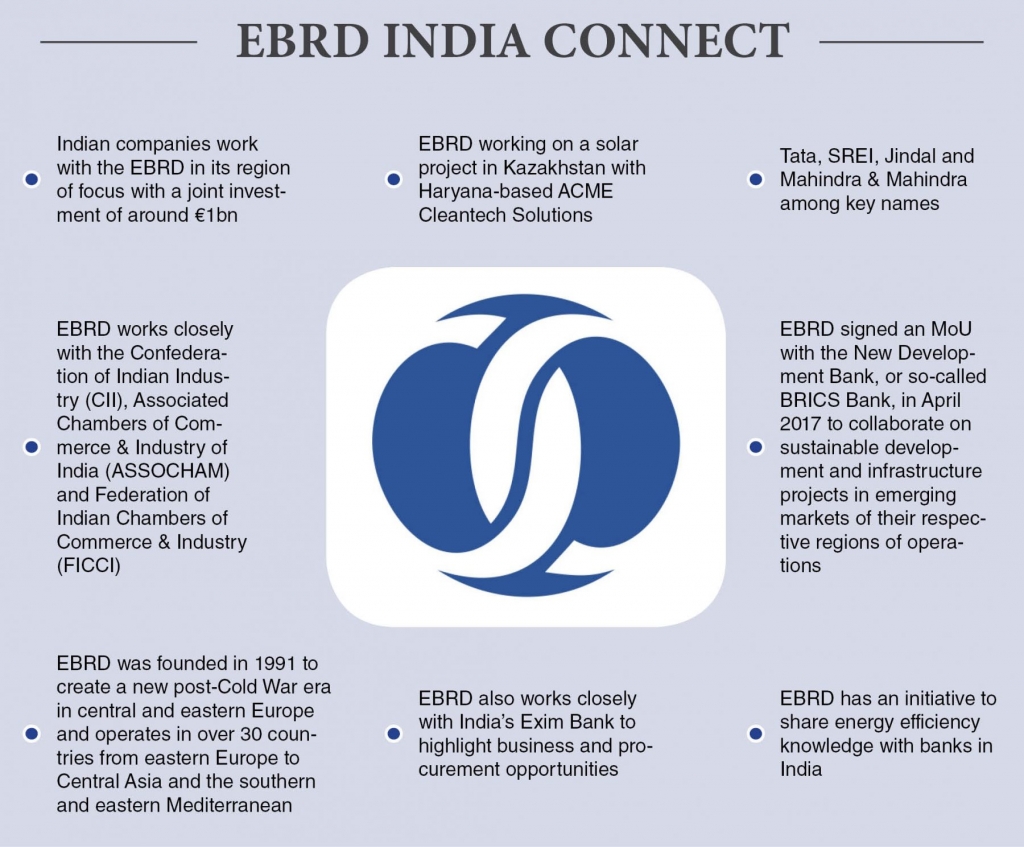 Suma Chakrabarti is the President of the European Bank for Reconstruction and Development (EBRD).