Tips for a stress-free passage from India to the UK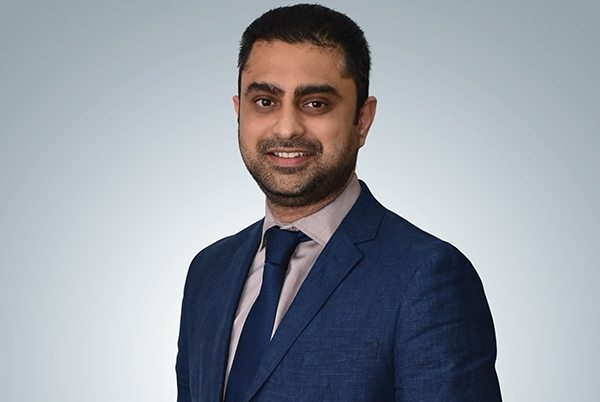 The Europe chief of the world's largest outsourcing and technology services specialist for diplomatic missions worldwide gives his insight on the India-UK travel landscape.
As we celebrate 2017 as the UK-India Year of Culture alongside the 70th anniversary of Indian independence, travel between the UK and India is thriving like never before. Britain is the largest G20 investor in India – with a total inflow of $23.12 billion, while India invests more in the UK than it does in the rest of the European Union (EU) combined. There are over 100 flights from India to Britain a week, with over 30,000 seats capacity. Such powerful and deep links between the two countries make smooth, seamless and simple travel essential.
The UK has 16 visa centres in India, more than in any other country. As we enter the peak seasonal travel time of year from April to September, what other tips are useful to know as a traveller to the UK from India?
Plan where you can
Pre-planning is always helpful. Around a month before you plan to travel, check what documents you will need and the process you need to start going through here. Although it is much quicker in practice, we always advise people to start applying three weeks before they travel – this way any unexpected hiccup in the process can be spotted early enough for travellers to take the necessary remedial action to find or update any missing or out-of-date personal paperwork.
Online is fine
You can fill in a form online to apply for your visa, and pay for it online too. Many people find this the most convenient method.  You will have to go to a visa centre in person to enrol your biometrics, but check what is involved in this online first.
Lounge in comfort
A Premium Lounge offers privacy and comfort, with a range of premium services that can make the whole process stress free – from a chauffeur service to and from the Visa Centre, to assistance from staff in completing the application form.
More than one visa? 
If you're travelling to the UK but also plan to visit European countries in the Schengen Areawhile on your travels, you'll need a separate visa for there too. The UK and Schengen Area visa offices are mostly located next to each other, so if you are making a visit in person with your passport and paperwork, you can always apply for both types of visas.  There is now a 'Keep my passport when applying' service that allows you to apply for a visa without leaving your passport and worrying about whether you will get it back in time to make an application for another country.
The personal touch
You will need to go to an application centre in person to register your biometric details, which involves taking your photograph and a digital scan of your fingerprints. (If you have any henna on your fingertips, you should remove it, or allow it to fade, as this may prevent us from getting a clear scan). You can make an appointment to visit the Centre, or if you prefer a time of your choice then 'walk-in' service is also available. Always check online in advance you have all the correct paperwork with you before you make such a visit.
Visa at your doorstep
If you are travelling in a corporate group or delegation, you may find it more convenient to have an 'on demand' service where staff will travel to your home, office, campus or hotel to accept the application and enrol biometrics of you and your colleagues on a single day.
Go premium
If time is against you and you have to get a visa at short notice you can opt for a Super priority or priority service, you can have travel documents delivered to you – even direct to the airport. We also offer a personalised form-filling assistance, and an SMS service to keep you updated on the stage your application has reached so that you don't have to check up yourself.
Shop in advance
There are VisitBritainkiosks at most visa centres in India, so while you are there they are useful for buying Oyster cards in advance for London's public transport, and booking accommodation and sightseeing trips before you travel. This will save you queuing up at Heathrow or Gatwick when you are tired after a long flight.
Personalisation combined with speed and convenience has transformed the old 'one size fits all' experience of applying for a visa.  The queues, the delays and the inconvenience that once were part of the experience of applying for a visa has been consigned to the past. And as customer expectations and technology continue to leap ahead, so expect the experience of applying for a visa to change with it.  ​
Anirudh Singh is Head – UK & Europe, VFS Global.