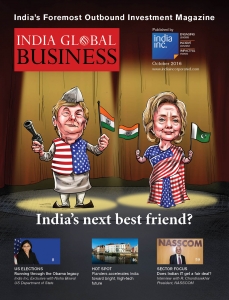 October 2016
India Inc. Staff
So Donald Trump "is a big fan of India and a big fan of Hindu (sic)"; is he? At a gathering of about 5,000 American Indians at New Jersey's Raritan Center, addressing what was probably the first country-specific ethno-religious rally by a US presidential hopeful, the Republican candidate promised a "phenomenal future" for Indo-US ties and said that under a "Trump administration", the two countries "are going to be best friends".

This is the first time that Trump has spoken about his vision for the country's relationship with India and has tried to tick all the right boxes. But American Indians remain wary of him, given his earlier protectionist rants, which, if taken...
The latest edition of 'India Global Business' tracks India's quest for natural resources around the world and the various success stories. The Sector Focus this time is on the Banking & Finance industry and the Country Focus is on Australia.
India Inc. Staff
There is much that binds India and the US, from famous Indian American contributions to spiritual gurus that made a lasting impact. 'India Global Business' takes stock of some highlights.
India Inc. Staff
Beats Mylan, Novartis, Torrent, Aurobindo to the post. Promoter says hungry for more

Almost inarguably, October 5th 2016, a Wednesday was the biggest day in the life of 53 year old Binish Hasmukh Chudgar, the highly low profile vice chairman of Ahmedabad based Intas Pharmaceuticals. That day in central London, Intas snapped up Israeli generic drug maker Teva's assets in UK and Ireland—Actavis UK Ltd and Actavis Ireland Ltd—in a record $ 764 million deal (Rs 5083 crore) out muscling bigger global rivals like Mylan and Novartis or domestic competition like Aurobindo pharma and Torrent Pharmaceuticals in a bidding process that lasted over 6 months.
India Inc. Staff
Indian IT companies help US companies retain their global competitive edge. This is just one reason why it must roll back visa curbs on Indian IT professionals, argues 'India Global Business'.

The trickle of bad news buffeting the Indian IT sector is slowly gaining critical mass. Infosys, Wipro and Cognizant, three leading software exporters, have cut their annual revenue guidance to 8.4 per cent from 12 per cent, citing macro-economic factors such as falling ticket sizes of deals, Brexit and a frustrating inability to scale up the skill sets of their workforce.
India Inc. Staff
Jitesh Gadhia is one of Britain's newest peers and made worldwide headlines recently when he marked his entry to the House of Lords by swearing his oath of allegiance to Queen Elizabeth II on a copy of the 'Rig Veda' – the ancient collection of Vedic Sanskrit hymns dating back to around 1,200 BC. 'India Global Business' caught up with the 49-year-old investment banker of Gujarati-origin to delve into his new role, India-UK ties and the post-Brexit scenario.
India Inc. Staff
The general mood within the US has changed over the last few years, as reflected in the aggressive 'US first' stance of both candidates, argues a senior foreign policy expert. In this 'India Global Business' exclusive, he weighs up the [...]
India Inc. Staff
In a world where Americans seem split on the advantages of globalisation and liberal trade, we look beyond the wish-list politics of the past to see what a new American regime could mean for India.

What would India want from the next president of the United States? In years and elections gone by, that question would have been answered with a wish list of bilateral agreements and country-specific demands. In 2016, in these troubled and confused times for the global polity and economy, the answer is wider: the new president should renew...
India Inc. Staff
A Mumbai-headquartered manufacturer shares its reasons behind choosing Flanders as a European base. The JBF Group specialises in polyester and related products with end-use applications in textiles and packaging. The group's activities in India are focused on polyester yarns & [...]
India Inc. Staff
Shailesh Vara MP was elected to the British Parliament in 2005 and has held a number of senior positions, including former justice minister and former work and pensions minister. Prime Minister Theresa May recently appointed him co-chairman of Conservative Friends of India (CFI) alongside Ranjit Singh Baxi. 'India Global Business' caught up with him to discuss his priorities in a new post-Brexit scenario.
India Inc. Staff
Cambodia, Laos, Myanmar and Vietnam, a sub-bloc within ASEAN, are all former socialist economies transitioning to the market. India can help this process and increase its economic and strategic footprint across South East Asia.

The acronym CLMV would have elicited blank or quizzical looks at most gatherings even a few years ago. It is still not the stuff of regular cocktail circuit chatter, but many more people now know that it stands for Cambodia, Laos, Myanmar and Vietnam.
Many will also know that these countries, all part of the ASEAN, also make up a sub-group that is of particular economic and strategic interest to India.
India Inc. Staff
The Indian IT sector must reskill its workforce and move up the value chain if it wants to retain its dominant position in the world as well as its double digit growth rates.

On July 15, 2016 a sombre looking Vishal Sikka, the CEO and MD of Infosys Ltd, India's second largest exporter of IT services announced the company's first quarterly results. While revenue and profit were below market expectations, what surprised many was the downward revision of annual revenue growth forecast. Markets were swift to mete out punishment. The shares of the company crashed by about 10 per cent in a single trading session, wiping out nearly $3.5 billion in market capitalisation.
India Inc. Staff
In August 2016, the UK government issued further consultation on the rules affecting the taxation of non-UK domiciled individuals and inheritance tax on UK residential property. In the lead up to the final legislation which will follow the consultation, a [...]
India Inc. Staff
If one goes by the views of the expat Indian community in the US, it's a settled debate. A recent survey says an overwhelming 87 per cent of Indian Americans support Clinton, while a minuscule 6 per cent back Trump.

But a more detailed analysis of where they stand on issues of importance to India shows that the issue may not be as simple as that.
India Inc. Staff
Organised by the Delhi-based think-tank India Foundation in Singapore, the Indian Ocean Conference of September 2016 sought to locate India in the midst of the ocean that bears its name. 'India Global Business' presents a report from the scene.

India's relationship with the Indian Ocean is political, cultural and economic, historical and contemporary. Its essence can be captured by the following statistics: of all of India's international trade, 90 per cent by volume and 70 per cent by value moves across the ocean.
India Inc. Staff
Indian universities have had the dubious distinction of lagging far behind on global rankings for decades. However, this year marked a significant shift, with a record 31 making the grade in the definitive 'Times Higher Education World University Rankings' for [...]
India Inc. Staff
Yoga is today considered a $80-billion market globally but is India, its country of origin, doing enough to invest in truly nurturing the impact of this mega export. Our yoga expert writes about how proverbial bridges between the academic, scientific and spiritual thought leaders could be answer.

My medical history notes read "45 yrs female SSC c LBP". The lower case 'c' is medical shorthand for 'with' and LBP means lower back pain. The acronym SSC regularly appears in my consultation notes these days and stands for 'suffered and survived cancer'.
India Inc. Staff
Naveen Rabelli recently completed a unique 10,000-km journey from India to the UK in a fully solar-powered auto-rickshaw. His mission was simple: To show the world what Indian jugaad or frugal innovation can achieve in the world of renewables.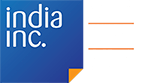 Sign-up to receive FREE newsletters
and regular updates from India Inc.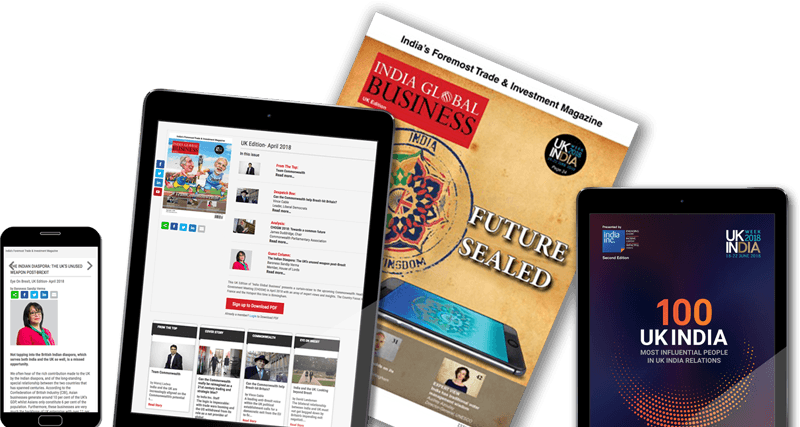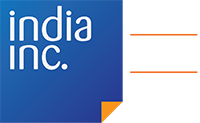 Sign-up to receive
FREE newsletters and regular
updates from India Inc.