Running through the Obama legacy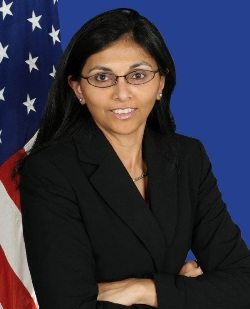 Nisha Desai Biswal as the Assistant Secretary of State, Bureau of South and Central Asian Affairs, US Department of State, is at the heart of foreign policy affairs in Washington DC. Despite a hectic schedule in the lead up to the elections, she took time out for 'India Global Business' to track the legacy President Obama is likely to leave behind and what lies in store for India-US ties under a new leader.

How much of the recent US-India bonhomie is because of the personal chemistry between President Obama and Prime Minister Modi?
The strategic partnership between the United States and India is anchored on the premise that our two democratic, pluralistic, and secular societies share many of the same attributes and aspirations.
Yes, the two leaders share a rapport, but it is that premise that led President Obama to characterise the relationship as a defining partnership of the 21st century. And it isn't just the relationship between our two leaders that defines the partnership – it is also the millions of human ties that link us together. There are over 3.4 million Indian-Americans living in the United States. Indians are one of the fastest growing ethnic groups in the United States and one of the most economically successful.
Thousands of Indians come to the US every year to work and study. Some stay on to become US citizens and others return to India to start businesses and raise their families. Each represents a link between our countries. The two leaders' personal chemistry has certainly boosted bilateral ties and a sense of common purpose, but our partnership with India preceded that relationship and will continue to grow based on broad, bipartisan support.
India is the world's largest democracy, world's fastest-growing major economy, and soon-to-be the most populous nation on Earth. How India expands its economy, evolves its strategic doctrine, asserts its interests and values, and projects its growing economic, military, and political power will have important consequences not just for 1.25 billion Indian citizens, but increasingly for the rest of the planet. That is why the US-India partnership is of such extraordinary importance for the United States and will, I believe, shape the future of geo-politics and global economics in the 21st century.
What would you say would be President Obama's legacy vis-a-vis India?
President Obama was prescient when he declared at the very beginning of his term that the US-India relationship is a defining partnership for the 21st century. The events of the last eight years are a clear indication of that vision.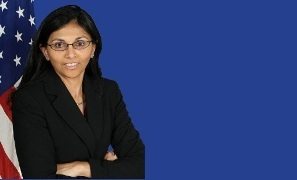 One of the most important outcomes, in my mind, of the years of effort, is the clear and compelling vision that was laid out by Prime Minister Modi during his visit in June of this year, before a Joint Session of the US Congress. The Modi Doctrine laid out a foreign policy vision that "overcomes the hesitations of history" and embraces the convergence between our two countries and our shared interests. The Prime Minister harkened back to the framing of his mentor, Prime Minister Vajpayee, to invoke the natural alliance between our two countries, calling the United States India's indispensable partner. He reiterated his bold joint strategic vision with President Obama for a US-India partnership that can anchor peace, prosperity and stability from Asia to Africa and from the Indian Ocean to the Pacific, and can help ensure security of the sea lanes of commerce and freedom of maritime navigation.
In addition to the strong bilateral relationship, I imagine the President is pleased with India's commitment to combating global climate change through the ratification of the Paris climate change agreement. India is one of the most important countries in the world in terms of global energy and, by joining the Paris agreement, Prime Minister Modi has shown global leadership in climate change mitigation.
What are the foundations laid and what new beginnings have been made?
There was no hyperbole in Secretary Kerry's statement last year that "we may do more with India, on a government-to-government basis, than with any other nation". The bilateral architecture of the US-India partnership reflects the investment both countries have made in building ties between our people, our industries, our governments, and our security establishments. It has created a platform for an unprecedented level of cooperation meant to expand our respective economies and make our citizens more secure.
As we reflect on the ambitious trajectory of this relationship, we have to give credit to the previous administrations in the United States and India for setting us on this path. The US-India Civil Nuclear Agreement of 2008, signed by President Bush and Prime Minister Singh is historic. It not only made possible civil nuclear cooperation between the United States and India that will provide power for 60 million Indians and create thousands of new jobs in both countries, but also laid a foundation on which we have built a strategic partnership that has made both countries safer and more prosperous.
The US-India Strategic Dialogue, launched by Secretary Clinton in 2009, has expanded dramatically in the past seven years and now includes high-level bilateral dialogues and working groups spanning policy planning, global leadership, finance and economics, commerce, transportation, aviation, space, climate change, maritime security, energy security, infrastructure, cyber policy, defense policy, political-military relations, homeland security, the oceans, East Asia, Africa, the Middle East, and the United Nations.
India also represents a key part of this Administration's Asia policy. India's Act East strategy and the US Rebalance to Asia are complementary and mutually reinforcing, promising to bring greater security and prosperity to the Indo-Pacific region. At a time of new challenges from both state- and non-state actors to the international rules-based order, India has increasingly taken a strong stand in defending a system that has sustained global security and prosperity for over seven decades.
Nowhere is this expressed more clearly than in our Joint Strategic Vision for the Asia Pacific and Indian Ocean Region, issued by President Obama and Prime Minister Modi last year. This Vision enshrined our mutual commitment to safeguarding maritime security and ensuring freedom of navigation and overflight throughout the region, including in the South China Sea, and across the globe. We're now implementing a roadmap that sets out a path of cooperation to realise this commitment and enable India to become a net provider of security in the Indian Ocean region and beyond.
We have also expanded our cooperation with India to combat terrorism and violent extremism, through a joint working group and a bilateral agreement to exchange intelligence and terrorist watch-list information. This cooperation, which includes regular trainings through the State Department's Anti-Terrorism Assistance programme, as well as joint sponsorship of terrorist designations at the United Nations, has made both our nations more secure.
How feasible is the recently set target of $500 billion for bilateral trade given the overall global slowdown?
The United States is committed to working with India to fully unlock the true potential of our economic ties. Today, the United States is one of India's largest trade and investment partners. Our bilateral trade in goods and services has grown to over $100 billion, five times what it was 10 years ago. Import tariffs on average are more than 30 times lower than they were in 1991, when then-Finance Minister Manmohan Singh began sweeping reforms. And since 2005 we have seen an increase in goods trade by 250 per cent, in services trade by 350 per cent.
Bilateral trade of $100 billion is a good start but we have room for significant growth, especially if we can move forward on a high-standard Bilateral Investment Treaty (BIT), the completion of which would help India attract more US capital and technology. As part of Prime Minister Modi's Invest India campaign, India is working to bring international investment into the country and create opportunities for the one million Indians entering the workforce every month. A BIT will go a long way toward bringing our economies closer and reducing the friction that's only natural with two complex free-market systems such as ours. It will help us move past the choppiness that comes from not having an over-arching investment framework. And it will open up even more opportunities for American and Indian firms.
Today, The United States is one of India's largest trade and investment partners. Our belateral trade in goods and services has grown to over $100 billion, Five times what it was 10 years ago.-Nisha Biswal, US Department of State
India is making strides to improve the ease of doing business, and I congratulate the country for moving up 16 spots in the World Economic Forum's ease of doing business rankings. Further changes in India's investment and tax policies could attract increased capital flows from across the world. The passage of the national Goods and Services Tax is a huge step forward, but regulatory requirements need to be transparent and consistently enforced. As in any country, contracts must be upheld and honoured across jurisdictions, and intellectual property rights – based on international norms – must be recognized. Such efforts support the growth of American companies in India while supporting Indian households.
Which sectors will drive this growth?
There is tremendous economic potential in clean energy. The United States and India have mobilised nearly $3 billion in the last six years for projects in India. Together we are doing cutting-edge research on solar, biofuels, and energy efficient buildings. New energy storage technologies being developed in the United States could revolutionise how renewables are deployed and grids are built in India. Our civil nuclear cooperation continues to advance, and will be a vital part of India's energy future.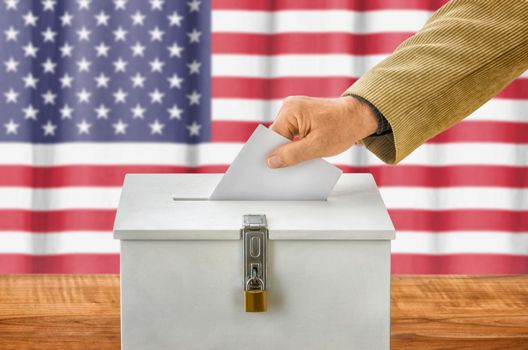 Infrastructure needs in India are estimated to be in the $1.5 – $2 trillion range. The Indian government has a strategic focus on infrastructure development and has initiated an ambitious nationwide program to build 100 Smart Cities. This will mean a wide variety of major infrastructure projects across the country in sectors ranging from water and power to transport and healthcare that will offer opportunities for collaboration between our companies both large and small.
Beyond energy and infrastructure, services from both countries will continue to be a major source of trade growth. As the country continues to grow economically, India's ability to both supply and demand new services will improve dramatically. Defence and aerospace will also be drivers for growth. India has made impressive progress in recent economic reforms such as the new bankruptcy legislation and the Goods and Services Tax. These are important developments and will benefit the Indian economy tremendously.
However, barriers to trade and investment, such as a lack of sufficient intellectual property protection and enforcement, continue to limit trade opportunities.
What are your views on the concern in India about the US making it difficult for Indian professionals, especially in the IT sector, to go and work in that country?
Promoting economic and social ties between the United States and India is one of the highest priorities of the US Mission/Department of State. We are committed to providing the highest level of service possible in adjudicating visas for Indian citizens.
Mission India's non-immigrant visa workload is one of the largest in the world. This reflects the expansion in people-to-people ties and our bilateral relationship. Accommodating visa demand on this scale requires adequate staffing. We are encouraged by recent developments in our discussions with the Government of India to add new consular positions to meet the needs of our growing, vibrant relationship.
Increasing US-India business-to-business ties remains one of our highest priorities and we greatly value Indian companies' continued investment in the US economy, which supports thousands of US jobs. As was the case with the previously enacted fees, the new H-1B and L-1 provisions are not limited to nationals of India or any other country. Mission India continues to process the world's largest number of H1-B and L-1 cases. In FY 2015, Indian citizens received 69 per cent of all H-1B visas and 30 per cent of all L-1 visas issued worldwide, more than nationals of any other country.
The US stand on Indian domestic sourcing norms for solar panels is seen in India as harsh and unfriendly; your comments?
The United States remains committed to working with India to realise our shared vision of strengthening the clean energy sector and deploying solar energy in India. We enjoy ongoing and productive collaboration on energy, which we view as a strategic pillar of the relationship and essential to meeting our continued work on clean energy and realising our mutual commitments to mitigate climate change.
However, local content requirements, a requirement that a certain percentage of material in the production process come from local sources, can undermine efforts to promote clean energy by requiring the use of more expensive and less efficient equipment, and we have encouraged our partners to avoid such policies. We look forward to continued cooperation with India on energy access and security goals.
The United States is now one of India's leading defence suppliers and has proven itself a reliable defence partner, with a record for transparency, timely deliveryand superior technology.-Narendra Modi, Indian Prime Minister
There is a feeling in India that the US remains reluctant to part with really cutting edge defence technology to India. Why?
Of all the areas that define the future of a strong US-India partnership, none has seen more growth than our defence and security ties. Without ensuring the safety and security of our democracies, the other areas of cooperation would simply not be possible. Our defence partnership with India is among our most important in the world and during Prime Minister Modi's June visit to the United States, India was designated a major defence partner.
As President Obama has stated, India can be an anchor of stability and security in the Asia Pacific and Indian Ocean region. The United States supports India's rise as an increasingly capable actor in the region, and we are deepening our strategic partnership. Signing of the Logistics Exchange Memorandum of Agreement (LEMOA) in August was a big step in this direction and we continue to conduct robust service-level exercises, including our annual MALABAR naval exercise with India and Japan.
India now conducts more military exercises with the United States than with any of the other 23 countries that it holds bilateral exercises with. These military exercises have grown not just in number, but also in complexity.
The United States is now one of India's leading defence suppliers and has proven itself a reliable defence partner, with a record for transparency, timely delivery, and superior technology. Under the Defence Technology and Trade Initiative, we're working to co-develop and co-produce new defence technologies, including jet engine technology, to support India's indigenous defense sector.
Our aircraft carrier working group under this initiative marks the first time the United States has lent support to another country's indigenous carrier development programme, and we hope to see a day in the not-too-distant future when the US and Indian navies – including aircraft carriers – operate side-by-side to promote maritime security and protect freedom of navigation for all nations.
The Narendra Modi government is trying to isolate Pakistan internationally. How does the US government view this initiative?
Since his inauguration, I believe that PM Modi, working with his Pakistani counterpart, Prime Minister Sharif, has made significant and important efforts at fostering a much needed dialogue between the two nations. We give credit to both governments for a number of important efforts, including PM Modi's visit to Lahore in December 2015.
However, it is clear that militants in the region clearly do not want this dialogue to proceed, and we recognise that in the aftermath of terrorist attacks, like the one that killed so many Indian soldiers on September 18 in Uri, dialogue is difficult. However, I firmly believe that a better future for the region – for the prosperity and security of both countries, as well as for our own interests in the region – comes via dialogue and communication, even on the most difficult issues. Indeed, perhaps it is most important on the most difficult issues.
So we will continue to support both countries' efforts to get back to talks, and to a regional environment that is conducive and supportive of such talks.