What made this Indian firm choose Flanders?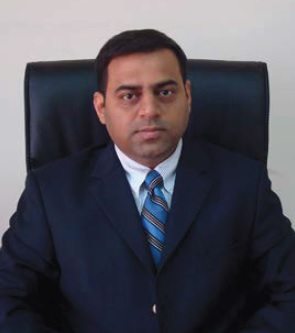 A Mumbai-headquartered manufacturer shares its reasons behind choosing Flanders as a European base.
The JBF Group specialises in polyester and related products with end-use applications in textiles and packaging. The group's activities in India are focused on polyester yarns & resin businesses and it recently announced its first foray into the petrochemical business with the setting up of a greenfield Pure Terephthalic Acid manufacturing plant in Mangalore.
The group's activities outside India operating manufacturing plant site located in UAE through its subsidiary JBF RAK LLC. It describes its UAE operations as a world-scale production facility for production of PET Bottle Resins & BOPET Films used in packaging/industrial applications. The UAE subsidiary further invested in expanding its global presence with setting up of new greenfield locations in Bahrain and Belgium.
Rohit Maindwal, director & chief operating officer (COO), JBF Group, explains the vision behind the latter:
The selection of Flanders region was finalised as our feedstock supplier (BP) plant was already located in the region. The decision was simple and we worked on co-location model with BP from the beginning for our investment. The land lease was also provided by BP to facilitate the co-location of downstream unit.
Apart from this raw material co-location concept, logistics and support infrastructure in Flanders was ideal for setting up the most modern and largest PET plant in Europe. Logistics connectivity by roads/railways/waterways via Albert Canal were key points for our selection of location.
All our important suppliers were already located in petrochemical belt of ARA (Antwerp Rotterdam Area). Some of our largest downstream customers have their manufacturing sites within 200km radius of Benelux.
The Flanders region being part of the ARA Petrochemical belt also provides easy availability of skilled manpower and support service contractors needed for running large manufacturing locations. The port of Antwerp provides an excellent gateway for global operations and traditionally many large logistics operators are based in region. This logistics efficiency is key to set up large modern operations to service requirements at competitive costs for the entire north western Europe region.
Due to the logistics efficiency of the area, our product can reach north Italy/east Europe locations using efficient multimodal infrastructure at competitive costs. This provides JBF a better reach to customers and market access to a larger geography than initially conceptualised as a primary market.
The waterways connectivity via the Albert Canal provides clean and efficient transport solutions, which is particularly preferred by our large brand owner customers for a lower carbon foot-print.
Our investment in Flanders was conceptualised with a target primary market definition in north-west Europe. The UK was not a primary sales market for JBF products manufactured in Belgium. So apart from global impact of Brexit to the EU economy, we do not foresee any direct impact to our operations.
Our message to other Indian firms looking at Europe would be to consider Flanders region as an option for your investments. The ARA region is ideal especially for petrochemical and downstream segments.
Flanders Investment & Trade (FIT) is one of the most supportive and investor-friendly team of people. They provide excellent support services for all new foreign investments in the region.