Special Edition – November 2016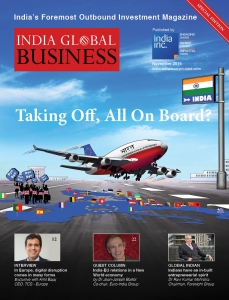 Special Edition – November 2016
Saloni Shah
Ravi Mehrotra is a well-known Indian shipping magnate who has built a strong diversified empire from scratch in the Foresight [...]
In this Special Edition, 'India Global Business' throws the spotlight on India's relations with the European Union (EU). Beyond Europe, we also delve into one of the most important political developments of the year in the form of the US Elections 2016 as well as some key highlights from India's globalisation agenda.
India Inc. Staff
A public affairs expert based out of Brussels looks into how Brexit would change Europe and the way Indian corporates do business in the region for 'India Global Business'. It's a popular perception that the UK's exit from the EU [...]
India Inc. Staff
EU-India Agenda for Action 2020: Both sides endorsed the agenda to create a concrete road-map for the EU-India Strategic Partnership for the next five years. EU-India Broad-based Trade and Investment Agreement (BTIA): Both sides agreed to further the negotiations on [...]
India Inc. Staff
Luisa Santos is Director for International Relations at BusinessEurope, a leading Europe-wide business facilitation group. Here she talks 'India Global Business' through some of the ups and downs of the India-EU relations over the years and what lies in store [...]
India Inc. Staff
It is of utmost importance that the views of the business and policy communities from both sides are represented in a constructive negotiation process.  The EU-India Trade and Investment Agreement is still under negotiation. After the EU-India Summit in March [...]
India Inc. Staff
Nitin Gadkari is among one of the Narendra Modi led government's biggest assets and has undoubtedly shaken things up as the minister for road transport, highways and shipping. He takes some valuable time out of his incessant schedule for 'India [...]
India Inc. Staff
Though cut from the same cloth, the eldest in the next generation of the Munjal family has taken a divergent route from his predecessors. A staunch advocate of reversing the ill effects of climate change, Rahul Munjal is quickly gaining prominence in the green economy and already has India's largest rooftop solar installation and first certified commercial green bond to his name. Inspired by his father who founded what was to become world's largest two wheeler maker--Hero MotoCorp, the junior Munjal is hoping his venture would be as successful in its own way.
India Inc. Staff
India has laid down a very aggressive road map for solar power in the country, with an overall target being 100GW by 2022 – nearly five times from current levels. Co-founder of Rays Power, a pioneer in the field of solar power generation in the country, gives his view on achieving this goal. There is a very huge requirement for equity capital investment in the Indian solar sector and a lot of that capital will come from foreign markets. London, as one of the financial centres of the world, has shown a growing interest in solar in India as a promising story.
India Inc. Staff
The World Bank's representative working at the heart of the definitive 'Doing Business' rankings revisits the Indian government's pledge to improve the country's rating on global charts. The overall assessment is good but there is a long road ahead to achieve a truly business-friendly environment. The private sector is often described as the 'engine of economic growth', given its critical role in creating jobs, which enable citizens and countries to prosper. However, several factors, such as lack of access to finance or burdensome processes for starting a new business, can undermine private enterprise and, if left unaddressed, can impede growth.
India Inc. Staff
Amazon's India chief presents case studies to show how the global e-commerce giant is using technology to evolve and transform lives in this exclusive article for 'India Investment Journal'. As a rule, Nadeem would come across as a predictable face in a 'National Geographic' documentary on Mumbai's humming Dharavi. His job in a small leather workshop earned him just enough to meet household expenses.
India Inc. Staff
The Adani Group has interests across agriculture, logistics and energy around the world. The Ahmedabad-headquartered conglomerate filters through its corporate social responsibility (CSR) with an environmentally friendly approach through the Adani Foundation. As I pen down this piece, it evokes me to tread a little back to the 1990s when the writings of Mahatma Gandhi on cleanliness, health and hygiene, were reproduced and hugely circulated post the unfortunate outbreak of plague in Surat, Gujarat. Only for the reason that we were all sensitised and motivated so much on maintaining sanitation and hygiene, Surat was transformed to become one of the cleanest cities of the nation. And, it continues to be so till date.
India Inc. Staff
At a time when the passage of India's tranformational Goods and Services Tax (GST) is promising to turn all of the country into a common market of $2.2 trillion from April next year, the turmoil in Europe over Brexit offers [...]
India Inc. Staff
An Indian industrialist delves into where the European Union stands in its dealings with India and how future ties will shape up as the economic bloc undergoes a major structural change following Brexit. The referendum which took place in Britain [...]
India Inc. Staff
In August 2016, the UK government issued further consultation on the rules affecting the taxation of non-UK domiciled individuals and inheritance tax on UK residential property. In the lead up to the final legislation which will follow the consultation, a [...]
India Inc. Staff
Indian universities have had the dubious distinction of lagging far behind on global rankings for decades. However, this year marked a significant shift, with a record 31 making the grade in the definitive 'Times Higher Education World University Rankings' for [...]
India Inc. Staff
Naveen Rabelli recently completed a unique 10,000-km journey from India to the UK in a fully solar-powered auto-rickshaw. His mission was simple: To show the world what Indian jugaad or frugal innovation can achieve in the world of renewables.
India Inc. Staff
With just weeks to go, the search for the 45th President of the United States is getting increasingly tighter and fractious. 'India Global Business' evaluates the strengths and weaknesses of the two main candidates – Donald Trump and Hilary Clinton [...]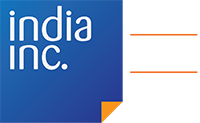 Sign-up to receive
FREE newsletters and regular
updates from India Inc.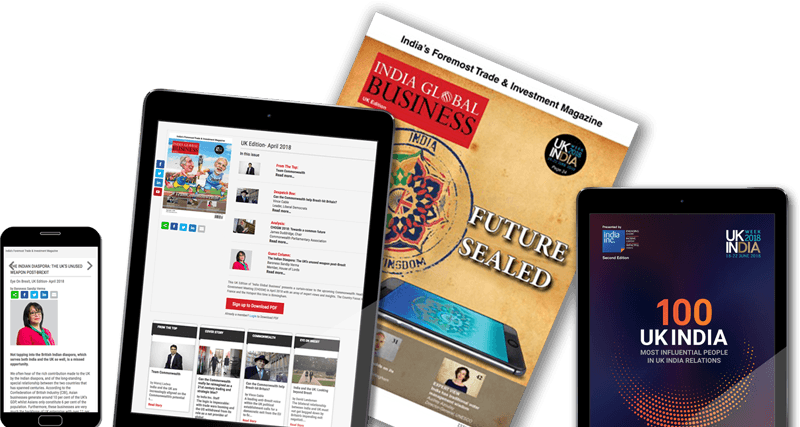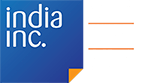 Sign-up to receive FREE newsletters
and regular updates from India Inc.