India-Afghanistan: A united front against terrorism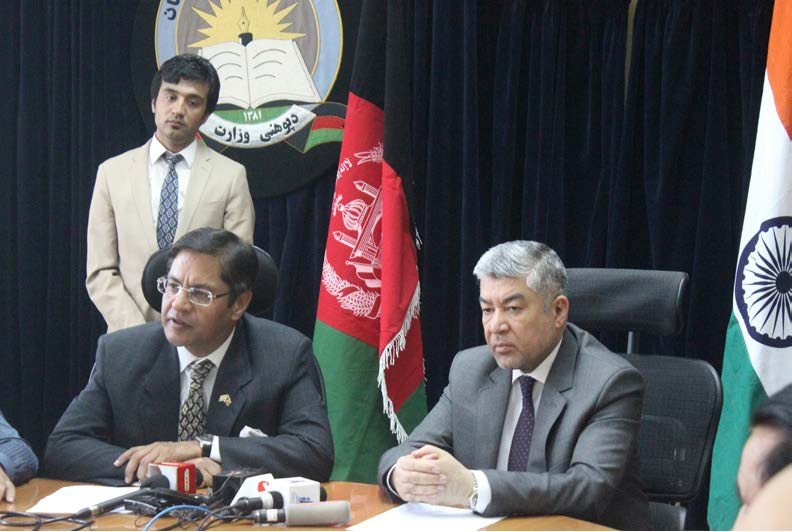 Manpreet Vohra took charge as the Indian Ambassador in Afghanistan last year and has already presided over some high-profile bilateral developments. The former Joint Secretary in the Ministry of External Affairs (MEA) has solid credentials behind him to handle the rigours of his latest diplomatic posting, also having served in the Indian High Commission in Pakistan. He took time out for 'India Global Business' to address some pressing questions as well as take stock of ties with Afghanistan, where India has invested over $2 billion in aid and reconstruction.
Would you say India and Afghanistan are on the same side when it comes to their stand against cross-border terrorism?
Yes, indeed. Our individual experience, our intel and our analyses all demonstrate that the driver of terrorism directed against both of us is common and from across the border. The safe haven, sanctuaries and support systems provided to the terrorists are also common.
Both countries hold the view that cross-border terrorism directed against them is the one fundamental issue that does not allow for normal inter-state relations to flourish and stymies bilateral and regional cooperation. We have both consistently demanded that Pakistan should live up to its bilateral and international commitments, take decisive action against various terrorist groups and not allow its soil or territories under its control to be used by terrorists against us.
Incidentally, this is a belief and concern about Pakistan's duplicity and its real actions and intentions, as opposed to its words and assurances, that is now also widely shared by the entire international community.
What kind of positive role have Indian businesses been playing (and continue to play) in the region?
Many Indian businesses are now efficient and competitive global players. They trade and invest substantially in the region, which is an extremely positive phenomenon. Joint ventures with local companies also create synergies and serve to build domestic capacities in the other countries.
What are some of the Indian trade/business/developmental success stories that don't often get highlighted?
In Afghanistan, some of the infrastructure projects being executed by Indian companies in challenging circumstances often go under-reported. So do their contributions in the medicine, health and education fields. India's small development projects, which are in the hundreds and in every province of Afghanistan, also do not get adequately highlighted as compared to some of our larger and more high-profile projects.
What impact has the recent visit by PM Modi [August 2016] had on India-Afghan ties?
Prime Minister Modi has visited Afghanistan twice in the space of less than six months. This itself is quite unprecedented and reflects his personal interest in and commitment to Afghanistan. The vision that he described in his memorable address to the Afghan Parliament on 25 December last year caught the imagination of all Afghans and re-energised our bilateral relationship.
It has reassured Afghanistan that India will not be deterred and will never abandon it. Instead, India will stand firmly with its Afghan friends through thick and thin and will continue to assist them in their reconstruction and nation-building efforts, economic rejuvenation and human resource development. More assistance has been pledged by India. New avenues of cooperation have been identified by both governments and there is a firmer resolve on both sides to cooperate even more actively and find innovative solutions to build greater connectivity.
On a personal note, what have been some of the highlights during your posting?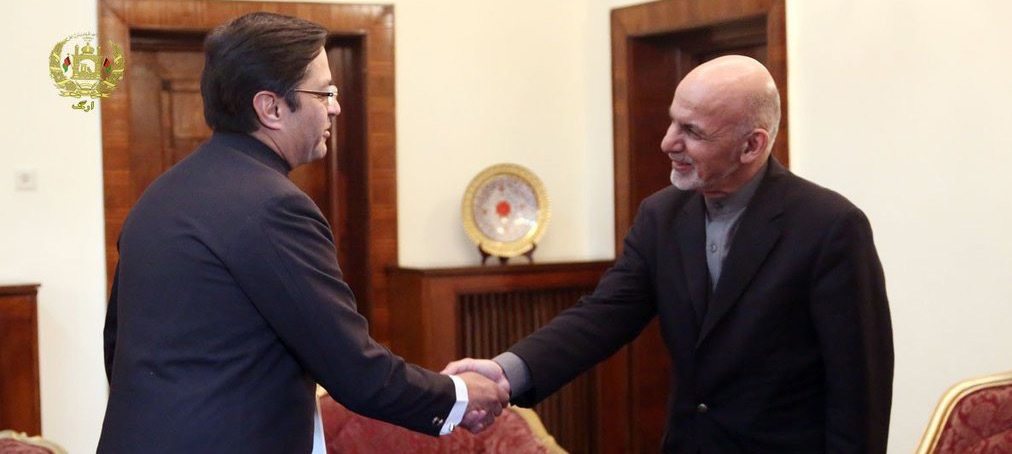 Prime Minister Modi's visit to inaugurate the India-Afghanistan Friendship Dam (Salma Dam) is certainly the first. That the real impact this project has quickly made, exceeding even our expectations, is a matter of immense pride and satisfaction.
So is the signing of the trilateral Chabahar Agreement with Iran and Afghanistan. Visits to India by President Ashraf Ghani and Chief Executive Dr Abdullah Abdullah have also been highlights.
India's announcement last month of additional assistance of $1 billion to Afghanistan, and the impact it made at the Brussels Conference on Afghanistan this month, has been most satisfying.
Finally, the regard that I see for India, and the affection I have received from Afghans, has been extraordinary.
How do you perceive India-Afghan ties shaping up in the near and long term?
There is much natural and spontaneous warmth between Indians and Afghans and a firm belief in our civilisational links. This, coupled with the contemporary aspects of our strategic partnership and deep cooperation and mutual assistance, will ensure further strengthening of our ties in the years ahead.