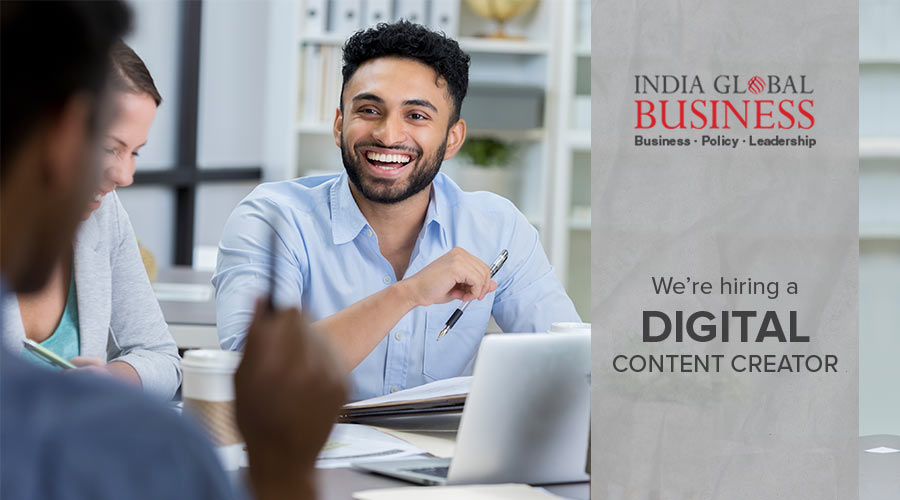 Job Type:

Digital Content Creator




Start Date:

Immediately




Location:

New Delhi or Banglore, India
India Inc.'s Digital media team is looking for a Senior Digital Content Creator (Social Media Specialist) to drive the strategy and execution of social media efforts across its India Global Business online platform.
The candidate should be a digital native who has a passion for current affairs and understands how best to tell a story that resonates with audience across different social media platforms. He or she should also have a proven track record of developing and implementing initiatives and campaigns.
Applicants should be on top of the latest digital trends and best practices. To be successful in this role, you should have a hands-on approach and be able to execute your long-term vision with data-driven insights as well as oversee daily operations, making decisions in a snap in a fast-paced environment.
Attention to detail and an ability to multitask are also crucial as the role requires coordination between various stakeholders.
Job Description:
*  Shape and execute the social media strategy
*  Lead efforts for experimentation and packaging of original content that drives engagement across appropriate digital platforms
*  Foster an environment of learning through social trends, best practices and key metrics
*  Provide data-driven insights and solutions that will bolster IGB's online engagement.
*  Handle daily operations for social media when needed
* Keep a pulse on sentiments and information that impacts the newsroom, provide analysis and reports to guide the social media strategy with proprietary data and listening tools
* Collaborate with various internal and external stakeholders on new initiatives
Key Requirements:
*  5+ years of social media experience in a media or creative agency, or corporate environment. Editorial experience is a bonus.
*  Keen interest in current affairs
*  Strong language skills. Copywriting experience is a bonus.
*  Passion for driving and executing projects and testing, measuring and deriving learnings
*  Team management experience
* Keep a pulse on sentiments and information that impacts the newsroom, provide analysis and reports to guide the social media strategy with proprietary data and listening tools
* Have a good understanding of how content can translate to various medium
* Strong strategic thinker with a results-orientated approach and takes on challenges with thoughtfulness, drive, and appropriate urgency
* Strong communication and project management skills
* Experience in social media data points, CMS system, Google Analytics preferred
To Apply Please fill below form