The potential of India continues to inspire us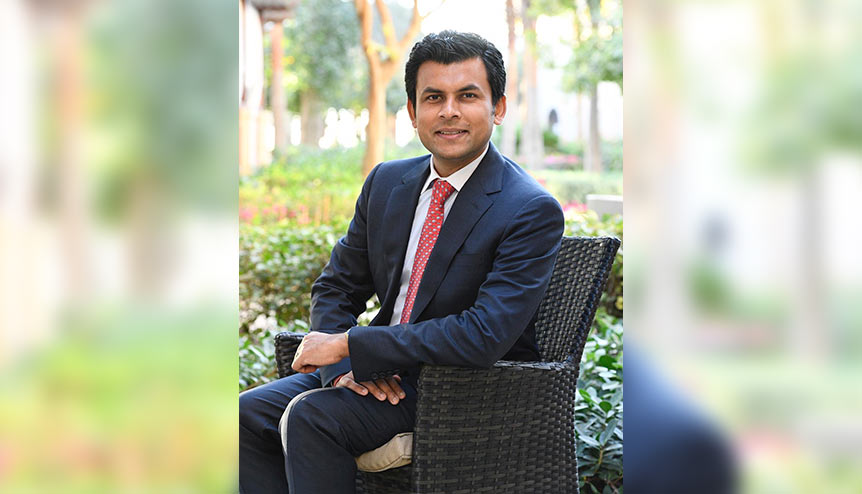 Interview
Abhishek Sharma is the CEO of Foundation Holdings, a global strategic investment firm that focuses on investing in healthcare, education, and consumer sector in India and the GCC region. In this exclusive interview with India Global Business, he discusses top sectors of investment in India, the impact of the pandemic in shaping investment decisions and the need for sustainable practices in building back better.
There has been increased activity in the investment sector between India and the Middle East especially the UAE, recently. What are the factors that have propelled this sudden spike in interest especially during the pandemic?
Relations between India and the GCC are maturing beyond trade, as both countries realise the potential of strategic cooperation with their respective 'Look West' and 'Look East' policies. Bilateral trade continues to play a key role in the association with the value of such trade reaching US$ 97.0 billion. While India sources a sizable chunk of its energy requirement from the GCC, the member nations – home to nearly 8.5 million Indians – have a large market for Indian products and services. The increase in visits by high-level dignitaries in the last three years, supplemented by the signing of cooperation agreements in various areas, is a testament to the fortifying relationship between the regions. The flow of investments between the regions continues to rise, given the improving ties and regulatory reforms both prior to and during the pandemic.
Have you read?
How the pandemic is fuelling India's edtech platforms
Reimagining learning: Growth of EdTech Start-ups in India
Indian edtech firms expanding globally
Covid-19 is a wake-up call for a change in approach to healthcare
What would be the top sectors for you in terms of investment in the Indian market and why?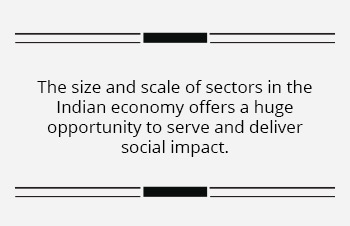 The potential of India continues to inspire us, the size and scale of sectors in the Indian economy offers a huge opportunity to serve and deliver social impact. Annual FDI from the GCC to India stood at ~US$ 2 billion, translating into CAGRs of ~40 per cent. Foundation Holdings is a key investor in markets that are underserved and where its economic investment can result in a social impact while providing returns. Healthcare and education are compelling sectors for investors, especially at times of global uncertainty. Covid-19 has brought investors' focus back on the fundamentals, business models, and ethics of target companies. Foundation Holdings has strongly believed that healthcare and education will propel human capital, innovation, and transformational opportunities for today's youth and thus these sectors are the key focus areas for the firm's present and future strategical growth.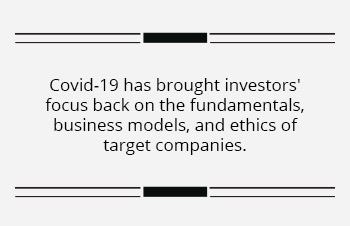 In terms of healthcare, India has a large and maturing healthcare industry, given the wide population base and incidence of chronic and lifestyle ailments. The healthcare sector is expected to grow at a CAGR of 26.3 per cent from US$ 110 billion in 2016 to US$ 280 billion in 2020. The number of additional hospital beds required in the country is estimated at 700,000 over the next five years. This presents an investment opportunity of US$ 25-30 billion.
With respect to the education market in India, it is sized at USD 150 billion and forecasted to grow at 14 per cent p.a. over the next 5 years. India represents the highest youth population (0-19 age group comprises 38 per cent of the population) which we believe will continue to under-pin demand for high quality education over the foreseeable future.
Read more:
From India's farms to the UAE's tables
India and the UAE seek to enhance commercial ties
The Abraham Accord between Israel and the UAE is a boon for India
India and Saudi Arabia share a tried and tested friendship
Modi's strategic tango with Arab states paying rich dividends
India's links with the Arab world strengthens with the IPL
Modi's Arabian clinch paying rich dividends
How do you see the pandemic shaping the consumer market globally? Are there any key trend that you think will be overturned or any trends you foresee coming up?
Needless to say, digitalisation and technology is a trend that is here to stay and has taken over the new normal in a very short span of time. Digital health is the intersection of digital technology with healthcare and wellness sectors with the primary aim of enhancing the delivery of care. Amongst internet consumers, currently 140 million individuals are healthcare browsers while only 10 to 20 million are online health buyers with this trend expected to grow significantly over the next three to five years.

Sustainable consumption – consumers are and will continue to seek value and affordable prices. For organisations to achieve this – brand management and improved customer experience will prove to be key/ of paramount importance.


Mental health and wellbeing – evidence that health and safety are at the top of mind for consumers is everywhere. The holistic concept of healthy living is the renewed focus. As a result, life sciences companies are witnessing a shift in the relative growth and profitability of different product and market segments. This sector is projected to grow to nearly $25 to 30 billion globally in 2024 up from about $7 billion today, clocking a 30 per cent annual growth, approximately.

Foundation Holdings recently invested heavily in Toppr, an Indian edtech company. Please tell us how you see India's edtech market panning out over the next few years.
Indian education industry is valued at USD 150 billion and is expected to grow at 14 per cent p.a in the next 5 years. There has been a demographic shift towards more technology-savvy generations and the growing internet and smartphone penetration has broadened avenues for education delivery. Based on a recent report from Goldman Sachs, the Indian EdTech market is estimated to have a revenue pool of US$700 million in 2020 split roughly at 80:20 between K-12 grades and Post K-12 (test preparation, not higher education). At present, education is one of the few sectors where price competition is fairly limited, with Covid-19 expected to bring a 100 per cent y-o-y growth to this sector.
Indian consumers spent US$ 75 billion on education in 2019 with a further US$ 13-15 billon towards after-school tutoring. A 47 per cent CAGR is estimated in this category in India making it a US$ 3.9 billion addressable market by 2025. We expect to see consolidation within this sector as providers seek to increase their offering and capabilities.
At the Foundation Holdings level, our investment in Toppr will help augment the Company's adaptive AI learning product and launch platforms for coding and schools. It will help develop the AI-based School Operating System. School OS is a platform that integrates in-school and after-school learning to create a standardized and personalized experience. These pandemic-led lockdowns have acted as a catalyst and has turned the spotlight on ed-tech and the potential power the sector can unleash. Educators across the globe have been forced to rethink how we can educate future generations, and this might be the disruption the education sector needed.
What are your top 3 management tips for running a business during the pandemic?
Communicate authentically and make clear choices about the organisation, create sustained value, and contribute to improving the world.

Articulate a purpose for the organization that goes beyond financial returns.


Be adaptive, make real progress and be prepared to make rapid changes necessary to sustain the business.

Tell us a little about the Foundation Holdings plans for India going forward.
Foundation Holdings strategy for India evolves from our long-term investment philosophy. We want to invest in companies as long-term players. We like to think of ourselves as business builders and partners. We partner with excellent companies and look at what we can do to make it even better.
We hold strong expertise and specialisation in the education and healthcare sectors. This is where we believe our investment can become a catalyst for change and impact by providing affordable, accessible and quality healthcare and education.
Of particular interest are products and services that help to drive cost out of the provision of healthcare in parallel with improving the quality of service.
We will also focus our investments in education and are especially keen on the higher education segment. We believe universities are reacting with determination and creativity to the new challenges they face.