YES Bank gears up to establish presence in UK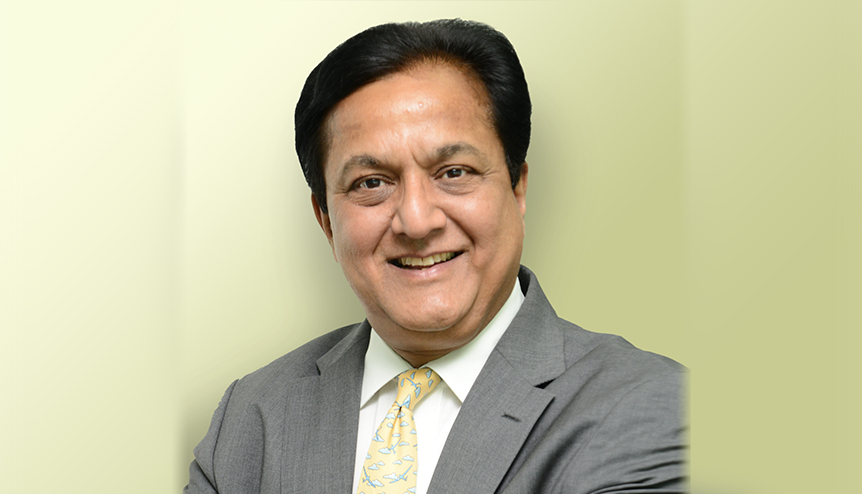 Rana Kapoor is the Managing Director and CEO of YES Bank, one of India's leading private sector Banks. In this interview with 'India Global Business', he delves into the Bank's plans to set up base in the UK, its wider international business development model and the increasingly digitised nature of India's banking sector.
What is the timeline for the UK opening?
The Representative Office in London will be inaugurated within the next 12 months, which is in line with the approval that YES Bank has received from the Reserve Bank of India (RBI). YES Bank is also currently in the process of seeking approvals from relevant UK regulatory authorities.
What does this mean for the Bank's expansion plans?
Opening of representative offices in London and Singapore is in continuation with YES Bank's international foray to expand services to the NRI population living in London and Singapore through our flagship Global Indian Banking product proposition, and to also be positive for international business development.
This planned international expansion comes on the back of YES Bank's first representative office in Abu Dhabi, inaugurated in April 2015, and the highly successful debut of IFSC Banking Unit (IBU) at GIFT City, Gandhinagar, launched in the same year.
YES Bank's IBU continues to be the largest operational IBU, with a balance sheet size of over $2.5 billion, supported by the Bank's maiden MTN issue of $600 million in 2018. We have been able to provide financial solutions to international entities of Indian companies through our IBU.
Is Brexit a worry as the Bank enters the UK?
London is universally recognised as one of the foremost international financial centres globally, with over $15 billion of bilateral trade with India. Also, the UK is a global wealth management hub, and therefore YES Bank's London outreach will complement our Asia strategy by being the springboard for YES Bank's network in the UK.
Given our focus on serving the Indian diaspora in London, through the representative office, we believe that Brexit will not have major implications on this segment, and, will in fact present us with greater opportunity to build deeper trade and investment ties between UK and India.
Please list some major milestones for the current financial year.
YES Bank is the fourth-largest private sector bank in India, and has been one of the best performing banks in India across key parameters of growth, profitability and asset quality while gradually increasing market share. The bank's consistent performance delivery can be attributed to focused growth strategy across retail, small and medium enterprises (SMEs) and corporate businesses and thus increasing granularity while adhering to Prudent Risk Management Practices.
Further, YES Bank is diligently undertaking technology and digital innovations to stay ahead of the curve in evolving banking landscapes. Innovations such as API Banking, UPI payments and Blockchain have established the bank as a forerunner in harnessing technology to enhance customer experience and deepen engagement while increasing productivity and efficiency.
In the last three years (FY14 to FY17), YES Bank's profit has grown at a CAGR of 27 per cent to Rs 33.3 billion. In FY 2018, YES Bank also announced the listing of its debut $600-million MTN bond on INDIAINX, the largest ever debut made by any Indian bank on the index. The bank also forged an agreement with the European Investment Bank to co-finance $400-million funding for renewable power generation in the country.
During FY 2018, YES Bank has won several Awards on Global Platforms such as the 'Best Bank for SMEs in India' at the Asiamoney Best Banks Awards 2018.
What is YES Bank's message around digital payments?
We believe that while India is going digital, the economy has a strong ecosystem and infrastructure to emerge as a less-cash economy. The recent shortage of cash is not a crisis but only a temporary mismatch of supply confined to a few territories and has already been resolved to a large extent; restricted to certain states only and not pan India, as opposed to the broader perception in the market.
At YES Bank, we have pioneered multiple digital payment innovations, even for easing cash transactions. Recently, we launched a card less and PIN-less Aadhaar-based ATM service in partnership with the PayNEARBY mobile application, which empowers thousands of retailers across the country to become an Aadhaar ATM or Aadhaar Bank Branch for cash withdrawals and deposits by a customer. With the innovative steps taken by the bank in times of quick cash requirements, customers can reach out to their nearest retailer and withdraw cash. Currently, our network extends to 40,000 ATM touch points across India. Through this initiative, we are including a sizeable population under the umbrella of instant digital payments.
What are your views on the banking sector reforms?
The focus is currently on cases being addressed under the Insolvency & Bankruptcy Code (IBC), a much-needed reform which was brought in by the Government of India.
While asset quality concerns giving rise to overall risks in the banking sector continue to loom large, the decisive recapitalisation move by the government could provide a much-needed facelift to private investments for the economy to race ahead.  In the business of lending, time is of essence. The application of provisioning for companies referred to NCLT under IBC will help lenders maximise recoveries.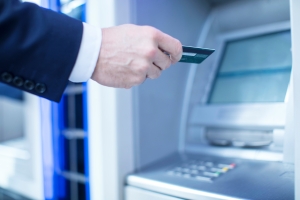 Also, positive results have begun to trickle down from bold policy moves taken by the current administration; for instance, the pan-India rollout of the Goods & Services Tax (GST). Owing to GST enabling greater visibility i.e. a macro view of taxpayers and an insight on how they behave and, of course, the expanding organised sector, has allowed the banking sector to innovate on products and services to help organisations, especially MSMEs, to better adjust to the new tax regime. Recently, YES Bank launched a lending programme for MSMEs based on the GST returns that they file. This is in addition to various education programmes and digital enablers launched to ease organisations to operate post-GST implementation.
Additionally, the Digital India initiative has also helped the banking sector expand digital operations and further enhance service to customers in remote areas too. The Government of India has built an IndiaStack for Aadhar, allowing ecosystem players like us to build frugal solutions on the platform and provide services even to the last-mile customer.
What are some of the bank's future expansion plans?
As the bank continues its robust growth in the next phase, our focus will be on growing YES Bank's Retail Banking division, along with a strong growth in the corporate segment. We aim to achieve a healthy retail loan book – 40 per cent of our overall lending folio by 2020. Extensive growth of YES Bank in retail banking will also be bolstered with enhanced digital banking solutions for better customer service; while we will also use emerging technology to reap back-end efficiencies that would result in better optimisation of costs.
We strongly believe that in order to successfully implement our plan it is necessary to develop and manage talent to be able to better face challenges of the future. In this regard, we have not only forged strong relationships with leading technology and business schools in India but have also embarked on a journey to upskill our entire workforce with emerging technologies and behavioural skill-sets to be 'FutureReady'.