Why Indian companies looking for profitable growth should consider Wales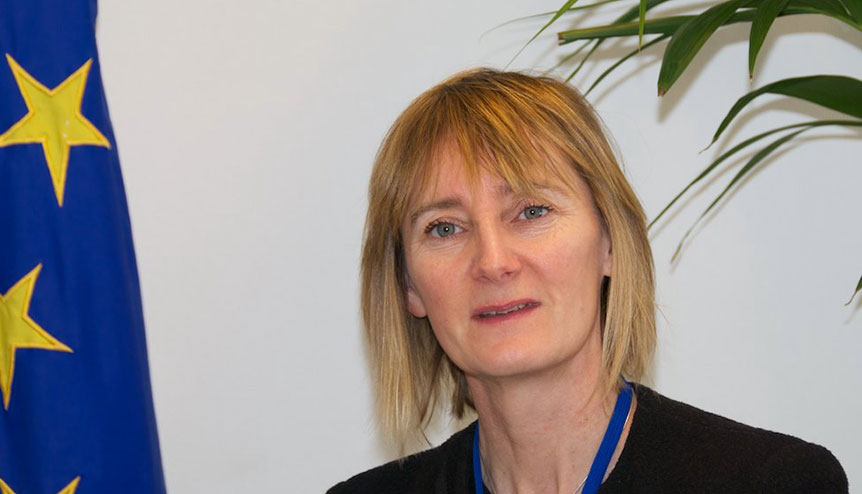 A welsh investment expert outlines the factors that make Wales an important investment destination for Indian companies.
There are many good reasons for Indian companies to invest in the UK and, in particular, in Wales. The UK is the number one destination for foreign direct investment in Europe and according to the World Bank, the 'best major location for ease of doing business'.
India is the second highest donor market into Wales. Major Indian companies with a presence in Wales include Tata, FirstSource, Mahindra Group, Liberty Group and Wockhardt. So why do they choose Wales?
Businesses that come to Wales have easy access to the UK market, with its population of 65 million, and access to the supportive devolved Welsh Government with the ability to make things happen quickly, drawing on decades of experience in helping businesses from across the globe.
Here are some of the key reasons why businesses choose Wales, when they are looking to set up or expand in the UK.
Doing business in Wales gives you a distinct advantage:
Cardiff, the vibrant capital city of Wales and one of the fastest growing cities in the UK, is just two hours on the train from Central London. With its own international airport, it offers daily direct links to Dubai – a quick and easy route to India and beyond.
Commercial rents and property prices are great value in Wales.
Staff retention is higher in Wales than the UK average.
The top universities in Wales are among some of the best in Europe, and they are commercially focused, and research driven by innovation.
Wales has a thriving tech environment and digital infrastructure.
Welsh graduates are particularly strong in sectors such as energy, engineering, cyber security, life sciences and financial services.
Wales can offer an excellent quality of life where investors can be more certain of retaining their skilled workers.
Welsh Government Support for Business Investment
Wales has its own elected Government. Foreign investors are taken good care of by a dedicated team at the Welsh Government's Department for International Relations and Trade from the beginning to end of their investment project.
The Welsh Government has a long record of supporting businesses throughout their investment and relocation process in Wales. The first international investor set up business in Wales over 40 years ago and is now home to more than 1,250 global businesses from all over the world.  Over many decades, the Welsh Government has developed a finely tuned understanding of the needs of modern business, and Welsh people are able to meet those needs.
With this expertise, the Welsh Government is able to provide a range of support packages and identify the right solutions for specific business needs.  Assistance can range from financial support to create jobs in Wales to softer options such as helping businesses to find suitable properties. It can also provide assistance to companies to identify suitable skilled employees or locate in areas with easy access to supply chain companies.
Wales has added incentives
Wales has some of the best business support and innovation funding in the UK:
The Development Bank of Wales – one of the UK's largest regional investment companies can make commercial investments in small and medium-sized businesses (SMEs) based in Wales or willing to relocate.
Non-repayable finance for capital expenditure on inward investment projects.
"Skills Growth Wales" training grants and "Go Wales" graduate support.
Global access through the UK's Department of International Trade (DIT) international network and trade programme as well as Welsh Government's overseas office network and export support programme, which enhance and complement the support given by the UK Government.
In addition to Innovate UK funding, incremental R&D funding is available to Welsh Companies under the "Smart Cymru" programme.
Europe's first eco-system dedicated to compound-semiconductor applications, and the world's first compound-semiconductor cluster. Wales has the experts, the specialist kit and the facilities to help integrate tomorrow's technology into the electronics of any application, from aerospace and healthcare through to robotics, transport and security.
Wales and India
Wales enjoys an excellent relationship with India. Currently there are around 20 Indian companies active in Wales. These include major Indian companies such as Tata, FirstSource, Mahindra Group, Liberty Group and Wockhardt. Over the past five years, Indian companies have been responsible for just over 6 per cent of all foreign direct investment projects into Wales; however, they are also responsible for nearly 25 per cent of the jobs created or safeguarded by overseas investors during this time period.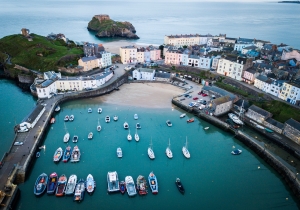 The Welsh Government is committed to the Indian market. We have three offices located in Bangalore, Mumbai and New Delhi. Their primary functions are to represent the Welsh Government in India and to raise the profile of Wales as a place in which to invest, work, study and visit. They are also a first point of contact in market for Indian companies looking to develop their business in Wales and Welsh companies doing business in India.
We also work collaboratively with Indian industry associations such as the Confederation of Indian Industry (CII), FICCI and ACMA to support Indian businesses looking to set up or expand into the UK.
In recent years we have seen an increase in enquiries from Indian SMEs looking to accelerate their business growth through R&D collaboration with Welsh Universities.
During 2018-2019 the Welsh Government's Trade and Invest Wales team has hosted 10 sector specific events in India and three visiting business delegations in Wales with tailored programmes for them around aerospace, healthcare R&D, the creative industries, and Tech business accelerators.
Welsh Universities are positive about building links with India and Indian businesses can benefit from the strong links between Welsh Universities and industry.  There are examples of collaborative projects between Welsh academia and India in the fields of crop development, bio-refining and solar energy.
If you are considering operating part or all of your business from the UK, Wales is the right place for you.
Trade & Invest Wales is the official Welsh Government Foreign Direct Investment marketing initiative for Wales. They are ready to support you to make your move.
Julie Russell is the Business Development Manager – Inward Investment for the Welsh Government.