Why democracy is the best available form of Sustainable Governance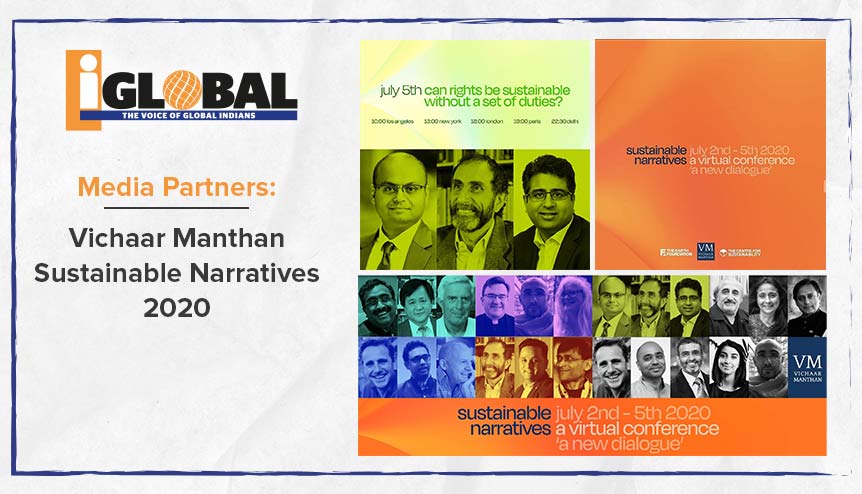 Vichaar Manthan's Sustainable Narratives conference kicked off this week with a panel on Sustainable Governance in a Rapidly Changing World. Chaired by Andy Bayley, Associate Lecturer at Loughborough University's Centre for Information Management, the panel comprised Ram Madhav, Founder and Director of the India Foundation, and Steve Tsang, Director of the SOAS China Institute in London.
Ram Madhav began with a clear endorsement of India's ability to be a global leader. He suggested that it was in a position to deal with some of the most pressing issues facing humanity today, such as climate change and ecological balance, on account of its ancient civilisational wisdom.
"This wisdom is one that Indians have practised from childhood, inherited from a 5,000-year-old history and scriptures like the Vedas, and it is now being fused with contemporary technological expertise," said Madhav.
"China is not good for the world, but it is very efficient in the short term," stated Tsang in his opening remarks. After noting that the rise of China as a global power is due to the weakening of liberal democracy in the West, Tsang spoke at length about the Communist Party of China (CPC) and the danger it poses for sustainable governance.
"Sustainable global order for the CPC is one which is conducive to authoritarianism. A government that is dedicated to making the world safe for authoritarianism is a government that is anti-democratic. It is not ademocratic or undemocratic. It will not slowly democratise. Democracy goes against everything the CCP stands for," said Tsang.
Such a dictatorship as exists in China today could be efficient in the short-term but would more than likely lose its efficiency in the years to come.
Democracy a terrible system?
Tsang later remarked that "as Churchill put it, democracy is a terrible system and one that is designed for mediocrity". Good democratic governance does not rely on its leaders getting everything right all the time. The poor health of liberal democracy, especially in the UK, was discussed, and the panel agreed that whilst democracy has its flaws, it remains the most sustainable governance system available to us today.
In response to the threat posed to liberal democracy by populism, Tsang suggested that democracies were better equipped to deal with it as populist leaders could be voted out at the next election; in contrast, Madhav maintained that the world was going through a period in which strong democratically-elected leaders were needed.
Madhav reflected on how Prime Minister Jawaharlal Nehru responded to such questions about sustainable governance: "Democracy is the second best form of government. The best is yet to be invented. We have the best available form of governance in democracies. India's 73 years of independence are proof. Except Indira Gandhi's emergency two-year dictatorship, India is a shining example of a vibrant society and vibrant democracies. Democracies need improvement, but it is a process."
New model of global governance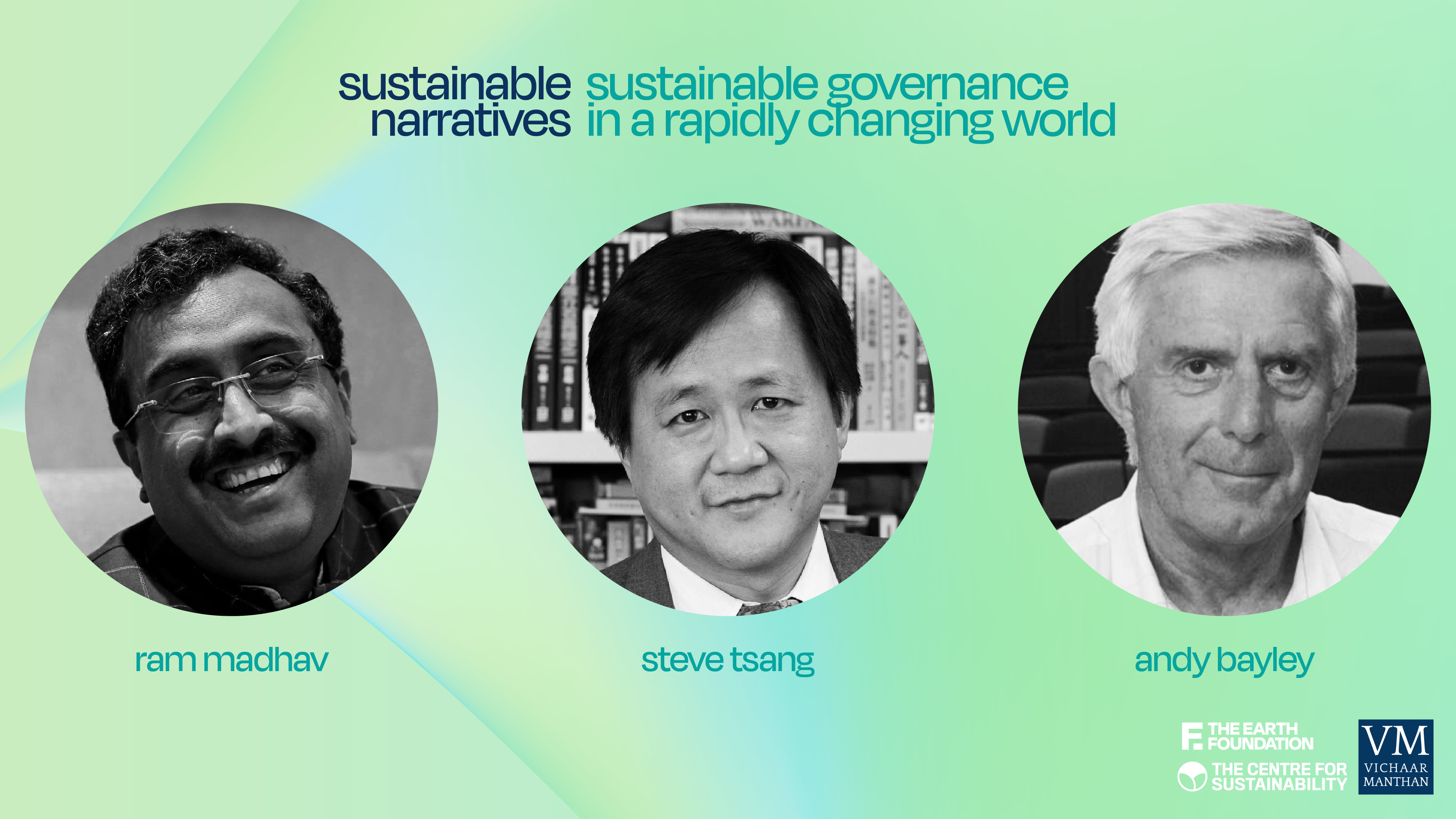 From the outset, Madhav was critical of the current international structures of governance, suggesting that 75 years after the US became the first state to ratify the United Nations Charter, the UN was "everything that Truman did not want it to become".
He added that any new model of global governance had to take into account that the global power axis has shifted eastwards, especially to India, away from the Pacific and Atlantic. This new order must be rules-based, binding both states and global corporations.
Tsang added that national governments were not capable of holding major global corporations such as Google to account, but that this rests with the international community. In relation to the viability of global supply chains in the current Covid-19 pandemic, Madhav reiterated that the future of the global order depended on a new decision-making process that took greater account of nations in the Eastern hemisphere.
Democracy is different everywhere
The consensus of the panel was that a sustainable model of governance in our rapidly changing world must, for all its challenges, be based on democracy in some form within each nation-state.
International institutions such as the United Nations are very much under the microscope, with some reform needed at the global level to recognise the growing influence of India and other Asian states. There are, however, no clear answers yet that might guide us through the quagmire of governance in which we are now mired as we seek to move forward amidst a changing landscape.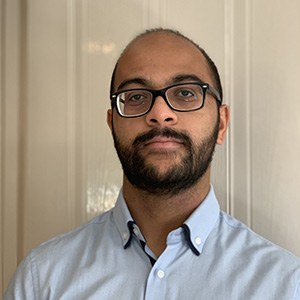 by Pravar Petkar
Pravar is a Law Graduate from Cambridge University and the London School of Economics (LSE), and an incoming doctoral candidate, with an interest in issues relating to British governance and the Constitution.
*Info: This panel and other Vichaar Manthan Sustainable Narratives virtual sessions.