What ails the Indian civil aviation sector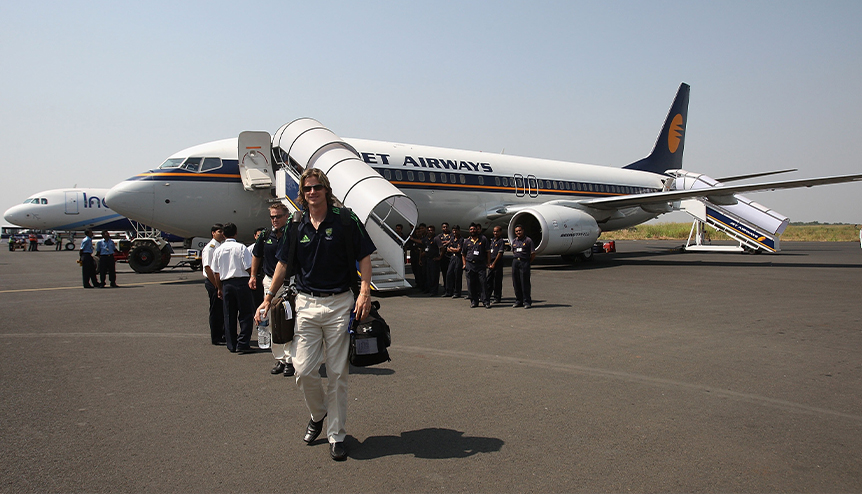 Indian airlines are growing the fastest in the world, but a majority of them are also losing money. A number of factors, such as the world's highest aviation turbine fuel prices and problems with some aircraft brands, are challenges they need to overcome but there's massive room for growth as a majority of Indians still consider flying very expensive.
India's oldest private sector airline, Jet Airways, downed shutters "temporarily" in April as lenders tried to find a white knight buyer who could rescue the now-stranded Indian air travel pioneer.
Earlier, India's largest bank, the state-owned State Bank of India (SBI) and other lenders, who are owed more than $1.2 billion by Jet, fought a long-drawn battle of attrition with the airline's feisty founder and one-time travel agent, Naresh Goyal, before easing him out of the company.
Four companies – Etihad Airlines, which already has a 24 per cent stake in Jet Airways, TPG Capital, Indigo Partners (not to be confused with the Indian budget carrier with the same first name), the government-backed National Investment and Infrastructure Fund (NIIF) and British entrepreneur Jason Unsworth, the founder-CEO of start-up carrier Atmosphere Air – have shown interest in taking over the airline the bidding process for which will close on May 10.
$4 billion needed for bailout
It won't be easy – or cheap – to resurrect the airline, which, at its peak was operating more than 125 aircraft and 650 flights a day to Indian and foreign destinations.
According to Ajay Singh, Chairman of rival Indian airline SpiceJet, which he rescued from near bankruptcy five years ago, it will need more than $3.5 billion as viability gap funding to rescue the airline. Of this, any potential white knight will have to pony up more than $1.5 billion upfront.
"Acquiring Jet is beyond my capacity," he told the Indian media.
Besides this, the creditor-banks will have to take a haircut of about half their exposure, bringing the total cost of a potential rescue package to $4 billion.
Then, analysts said, Jet will need at least 40 planes immediately to service most of its profitable domestic routes. Lessors have reclaimed almost the entire Jet fleet for non-payment of dues; so, finding so many planes at short notice will pose another challenge.
It's a sorry state of affairs for an airline that not only broke the monopoly of the state-owned Indian Airlines but also, for the first time, gave fliers a feel of international-class luxury and efficiency and punctuality on domestic Indian routes when it was launched 26 years ago.
It is also a strange fate for what was, until recently, the second-largest airline in the world's fastest-growing air travel market.
Explosive growth…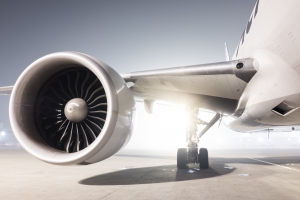 India is the world's third largest and fastest growing civil aviation market in the world. According to International Air Travel Association (IATA) figures released in February, 139 million passengers flew on domestic routes in 2018, up 18.6 per cent from 117 million the previous year. India has retained the position of the fastest-growing aviation market in the world for four years.
Analysts estimate that India will need 800 commercial passenger planes by next year to meet the growing demand. US aviation giant Boeing has projected this demand to more than double to 2,300, or 6 per cent of global volume valued at $320 billion by 2037.
Before Jet went belly up, Indian airlines had placed orders for 850 planes to be delivered over the next eight years, with Indigo, India's largest airline, alone accounting for 450 aircraft. Jet had about 150 planes on order.
After Jet Airways stopped flying last month, India is now left with 21 scheduled airlines, including Air India, Indigo Airlines, SpiceJet, GoAir, Air Asia and Vistara and some regional airlines.
It is also a market where cut-throat competition has forced many players such as ModiLuft, Damania, East-West, Paramount, Kingfisher, etc., out of business.
… sans profitability
Despite such scorching growth, the civil aviation sector in India has not been, except for a few years, profitable. Indigo, one of the few outliers in this sea of red ink, also slipped into losses during the July-September quarter last year – its first loss in more than three years. It returned to profitability in the following quarter.
Analysts say realisations have to improve if the Indian aviation sector has to claw its way back to profitability as a whole. Indigo has a high passenger load factor (PLF) of 87 per cent, but the rapid rate at which it has been adding new planes and destinations is pushing down its margins.
This is also the story of Indian aviation. The number of passengers flying on Indian carriers has been growing at double digits for the past four-and-a-half years till February, says IATA, but the sector's PLF has been falling for the reasons mentioned above. And though the PLF in India is still higher than in the US, China and Brazil, it has been declining year-on-year from October last year (figures available till February 2019).
This means every aircraft taking off on domestic Indian routes had more empty seats than earlier. This is impacting the bottom line in an industry with wafer-thin profit margins.
Fuel cost, currency and competition
The aviation sector in India is saddled with the highest prices of aviation turbine fuel (ATF) in the world. Then, the depreciation of the rupee against the dollar and, indeed, all major currencies in the world over the last few years have increased outgoes on account of fuel and spares as well as the capital cost of the planes themselves, hitting the financial viability of the sector. And rising crude oil prices have come as a rude shock to the already beleaguered airlines.
Then, taxes on ATF are the highest in the world, making fuel, which accounts for 40 per cent of the cost of Indian carriers, even more expensive. An analysis of correlation between ATF prices and airline bottom lines in India by The Economic Times, India's largest financial daily, corroborated the inverse relationship between ATF prices and profitability and identified at least three time periods – the December 2013 quarter, April-March 2015 and January-March 2016 – when ATF price movements led to huge profits or large losses for the Indian aviation sector.
The (lack of) GST consensus
Petroleum products, including ATF, does not come under India's recently introduced Goods and Service Tax (GST) regime and so, is still subject to a welter of separate central and state taxes (the latter varies from state to state).
The central government charges an 11 per cent excise duty on ATF. On top of this, various states charge up to 29 per cent state-level taxes, including sales tax and value added tax, leading to a cascading effect that increases the final cost of ATF for airlines.
Since this is a money spinner for states, they are reluctant to give up this power to the GST Council. But everyone accepts that this is a negative for the aviation sector.
India's Civil Aviation Minister Suresh Prabhu has gone on record to say he supports bringing ATF under the ambit of GST to ensure a level playing field for the domestic airlines industry.
"Each state has a different tax. Due to this, the refuelling (for airlines) cost completely changes. We feel that it should be done. I hope the GST Council takes a call on that and we are pursuing this with the council continuously.
"We will work on it that aviation fuel should also be brought under GST for predictability and for ensuring level playing field," he told PTI in an interview a few months ago, adding that input costs should be competitive for every sector.
At present, ATF prices, which are linked to a global benchmark and the foreign exchange rate of the preceding month, are revised every month. This price has shot up 9 per cent between January and March this year. SpiceJet's Singh estimates that ATF prices in India are about 40 per cent higher than elsewhere in the world.
If the central government can convince the states to move ATF to the list of products covered by GST, it will provide a relief of more than $700 million to the Indian aviation sector – enough to bring the sector comfortably back into profitability.
India's airlines have been lobbying the government to bring ATF under GST from the day the new tax was introduced. They propose to step up these lobbying efforts after the new government takes office by the end of this month.
"Hopefully, the GST Council will pick it up for discussion at its next meeting in July 2019 when it meets once again after the elections are over," SpiceJet's Singh told the media.
Fleet composition
Indigo and SpiceJet (now India's second-largest airline by market share following the grounding of Jet Airways) together account for more than 52 per cent of the Indian civil aviation market. But both of them are facing problems with the aircraft they have ordered.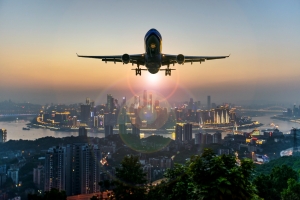 Indigo, which has a 39 per cent share of the market, has ordered hundreds of Airbus A320 Neo planes but the aircraft's Pratt & Whitney (P&W) engines have faced a continuous string of issues that led to several of them being grounded last year and so far this year. The Directorate General of Civil Aviation (DGCA), the country's aviation sector regulator, has issued notices to the airline and will conduct a safety audit on its fleet soon.
SpiceJet's fleet is made up mostly of the Boeing 737 Max aircraft that was involved in two recent fatal crashes involving Lion Air and Ethiopian Airlines. Following this, they have been grounded in many jurisdictions around the world, including India. This has effectively stymied SpiceJet's fleet augmentation programme for the time being.
"At present, Indigo and GoAir have 33 per cent (72 aircraft) and 61 per cent (30 aircraft), respectively, of their fleet comprising the A320neo family aircraft with the P&W engines. The grounding of these aircraft will, thus, impact an additional 15 per cent of the industry capacity," ICRA, a leading Indian investment information and credit rating firm, said in a recent report.
"Of the pending order book of 850 aircraft for the domestic airlines, 64 per cent comprises A320neo family with the P&W engine (78 aircraft for Indigo and 114 aircraft for Go Air) and Boeing 737 Max (220 aircraft for Jet Airways and 129 aircraft for Spice-Jet). Delays in resolution of these technical issues would, thus, result in delays in deliveries/cancellation of orders by the airlines, further impacting the industry capacity," the report added.
The UDAN boost
In India, air connectivity is still limited to the main cities in every state. In order to improve connectivity across the country and to serve underserved and unserved smaller centres, the Narendra Modi government has launched a scheme called UDAN-RCS, a regional connectivity scheme with the objective of "letting the common citizens of the country fly".
It proposes to turn more than 400 unused or underserved airstrips in many small towns, pilgrimage and tourist centres into small airports and subsidise airlines to fly to these destinations.
It's still early days yet for the scheme but the signs are encouraging.
Way forward
The civil aviation sector in India, is thus, poised for explosive growth. With rising standards of living and incomes, more people will start flying for the first time in the years to come. But it is also hobbled by some very major existential problems that need urgent attention.
Some of these will require governmental intervention to resolve. These include the issue of bringing ATF under GST, building new airports, ensuring that UDAN-RCS initiative is properly rolled out and ensuring that Indian airlines are granted reciprocal rights granted to foreign carriers in India.
The industry, too, will have to ensure efficiency and profitability in a sector where margins are calculated in decimal points and the room for error is minimal.
But analysts and experts take heart from the fact that there is still massive headroom for growth given that flying is still considered expensive for a majority of India's population.