Vichaar Series: A focus on Sustainable Narratives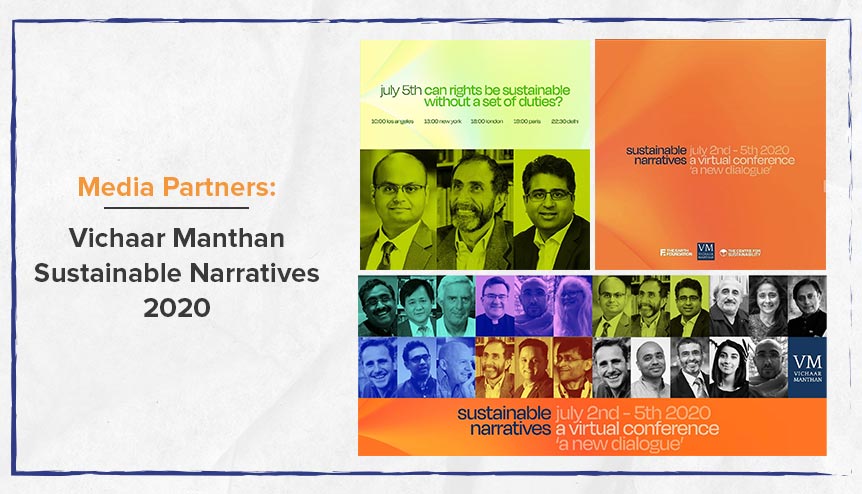 Vichaar Manthan's Sustainable Narratives Conference is a first-of-its-kind global summit seeking to address some of the biggest questions facing humanity today.
From wealth creation to governance systems, institutionalised religion, human rights and postmodernism, the four-day virtual event promises to put the most prevailing narratives of our times on trial, within the context of 'sustainability'.
The central theme revolves around: To what extent do our narratives help us promote sustainable policies? To what extent are they useful to us in the 21st century? In the light of globalisation, environmental degradation, conglomerations which are more powerful and influential than many nation-states, the rise of social media and tech giants, diminishing power of global institutions such as the United Nations, the rise of China and the dichotomy caused by its own narratives and the rise of India – a synthetic culture which has its own emerging narratives which although closer to the west, is still significantly divergent.
The speakers will include well-known and erudite thinkers from across the global Indian diaspora and beyond, including India Inc. Founder and CEO Manoj Ladwa. Others making up the line-up will be Ram Madhav, Founder and Director of India Foundation; Amish Tripathi, Indian Diplomat, Columnist, Author and Director of The Nehru Centre in London; Makarand Paranjape, Professor of Advanced Study at the Jawaharlal Nehru University (JNU) in New Delhi; Indian author-politician Shashi Tharoor; and many more
Vichaar Manthan describes itself as an independent voluntary organisation, which engages in open dialogue with members of society and institutions to explore issues facing modern British society through a Hindu civilisational lens. Through its virtual conference it hopes to trigger a whole new kind of churn of ideas.
by Vidhu Sharma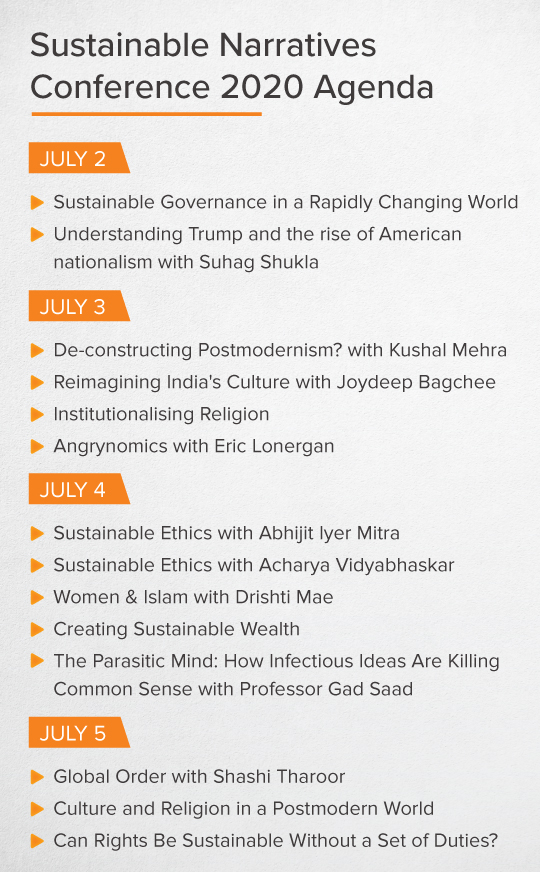 *Further information/timing details here
*'iGlobal' is the Media Partner for the Vichaar Manthan Sustainable Narratives Conference 2020. Watch this space for further coverage from the panel discussions and fireside chats.