US to gift 200 ventilators to India to help it tackle COVID-19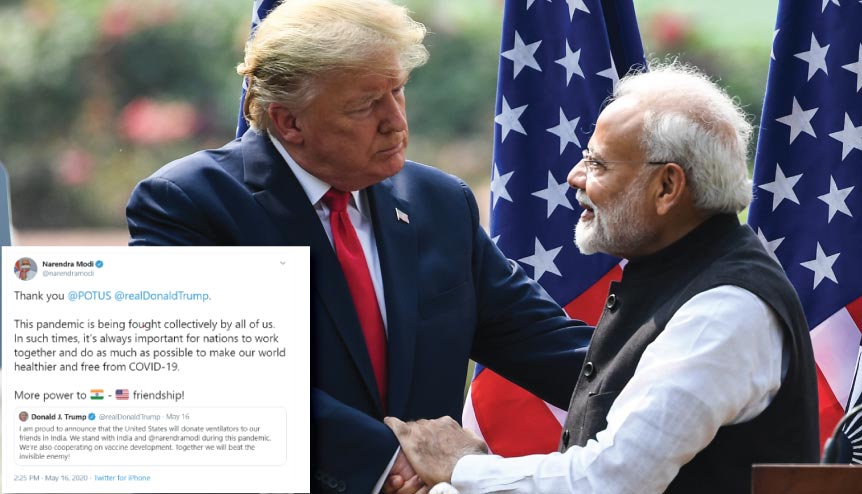 The total cost of the 200 ventilators is estimated to be $2.9 million.
The US will donate 200 ventilators to India to help it combat the 'invisible enemy' and to treat COVID-19 patient. This consignment would be a gift from US while the cost would be borne by United States Agency for International Development (USAID).
According to reports the total cost of the 200 ventilators is estimated to be $2.9 million and will arrive by end of this month or latest, early June in two instalments. USAID would soon share the model and technical specifications of the ventilators with the Indian government.
US President Donald Trump announced the decision to send the ventilators on Twitter to underline close ties between the two countries.
Thank you @POTUS @realDonaldTrump.

This pandemic is being fought collectively by all of us. In such times, it's always important for nations to work together and do as much as possible to make our world healthier and free from COVID-19.

More power to 🇮🇳 – 🇺🇸 friendship! https://t.co/GRrgWFhYzR

— Narendra Modi (@narendramodi) May 16, 2020

The ventilators, which were originally built for use in the US, are being repurposed for donations to several countries, including India.
Amid the COVID-19 pandemic, India has been trying to meet the domestic shortage of ventilators from abroad. On 1 May, the government said that India had 19,398 ventilators across the country. It has ordered 60,884 ventilators, of which 59,884 will be made by the domestic manufacturers and 1,000 will be imported.