US and India prepare for some tricky negotiations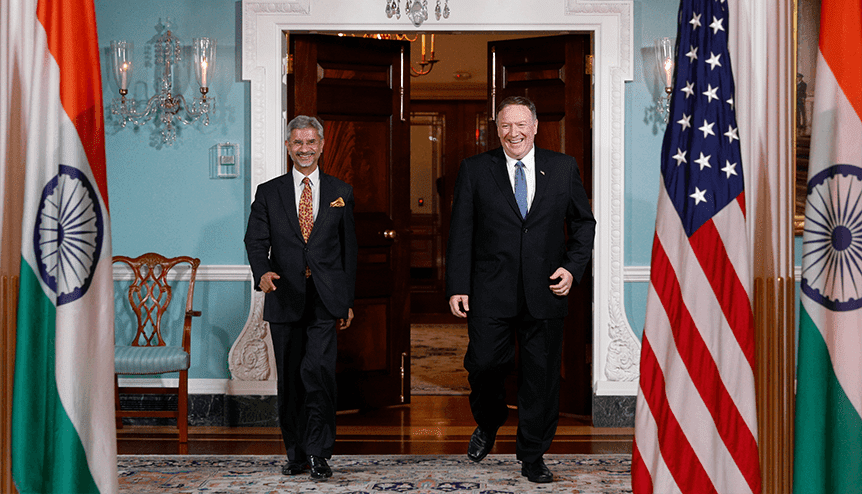 India and the US are likely to sign an agreement to facilitate transfer of sensitive military technology to Indian private sector partners, review the progress of pending Indian defence purchases from the US and look for a way to avoid imposing sanctions on India for buying a Russian missile defence system.
Highlights:
US and India currently have a strong convergence on strategic worldviews though disagreements on trade between the two countries are at their widest.
The US and India are expected to sign the Industrial Security Annex (ISA), which will facilitate the transfer of technology by US defence companies to their private sector partners in India.
Despite signing several foundational agreements to increase defence cooperation, the US and India are still far apart on signing a key defence pact.
Oxford English Dictionary describes a frenemy as someone with whom one is friendly despite a fundamental disagreement or rivalry. The United States' relationships with many of its closest friends and allies largely satisfy these conditions. As the Indian defence and foreign ministers prepare to leave for the next edition of the Indo-US 2+2 Dialogue in Washington on December 18, many analysts in India are using the term to describe the state of bilateral relations between the world's two largest democracies.
Never in history has there been such a strong convergence in the strategic worldviews of India and the US. Ironically, this comes at a time when disagreements on trade between the two countries are at their widest.
Since the 2+2 Dialogue is primarily a diplomatic and strategic platform, experts don't expect any trade-related breakthroughs to be announced, but it will definitely be part of the conversations that Indian Defence Minister Rajnath Singh and Foreign Minister S. Jaishankar have with US Secretary of State Mike Pompeo and the Secretary of Defence Mark Esper.
Foreign Minister Jaishankar is likely to raise the issue of the curbs the US has placed on granting access to Indian software and other professionals and the clamping down on H1B visa quotas, though no breakthrough is expected on the issue soon.
Defence trade and technology transfer in focus
More specifically, defence trade and technology transfer will figure near the top of the Indian agenda. The Indian ministers are expected to focus on including drone warfare, light-weight arms and virtual augmented reality in the Defence Technology and Trade Initiative (DTTI).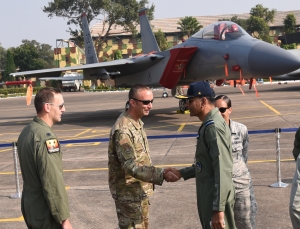 The two countries are expected to sign the Industrial Security Annex (ISA), which will facilitate the transfer of technology by US defence companies to their private sector partners in India. "Basically, the ISA lets US defence contractors share sensitive US information and technology with Indian companies. Used effectively, it will enable India to jump start its indigenous defence industry through much more sophisticated partnerships with the US industry," Vikram J Singh, Senior Advisor, US-India Strategic Partnership Forum, told leading Indian financial daily Economic Times.
The ISA will ensure that high technology transfers, which are highly regulated under US law, would be adequately safeguarded under Indian law. It is part of the General Security of Military Information Agreement (GSOMIA) that the two countries had signed several years ago.
"The ISA draft is all done and ready. We are waiting for a formal occasion to sign it," an Indian official said.
Operationalising COMCASA
The two sides will also review the steps being taken to operationalise the Communications Compatibility and Security Agreement (COMCASA), a military information sharing pact that enables India to access US technology to keep track of China and its neighbourhood. The agreement was signed in September last year but is yet to be formally operationalised a year later. Meanwhile, India has put in place adequate safeguards to ensure the security of the encrypted communications technology.
"One significant development following the signing of the COMCASA is that we have actually moved forward and in some cases actually put together some Combined Enterprise Regional Information Exchange System (Centrixs) kits," Ellen Lord, US Under Secretary of Defence, had said during her recent visit to India. These Centrixs kits enable the Indian and US navies to conduct encrypted communications.
"At the 2+2 Dialogue, the two sides will finalise a DTTI Standard Operating Procedure (SOP) that will act as a guide for coordinating projects," she said, adding that India and the US had identified new projects and signed a statement of intent for their detailed planning and progress.
No agreement on sharing geo-spatial maps
Despite signing several foundational agreements to increase cooperation between the armed forces of the two countries, the two sides are still far apart on signing a key defence pact on granting mutual access to high accuracy geo-spatial maps as the two sides could not close talks on certain technical issues. The Basis Exchange and Cooperation Agreement for Geo-Spatial Cooperation (BECA), though, will come up for discussion between the two sides.
The Indian shopping list
The US has emerged as India's largest defence supplier over the last decade and a half. In fact, several big-ticket defence deals between India and US are pending at various stages. For example, the US last week approved the sale to India of MK-45 naval guns built by BAE Systems. Another deal that is close to conclusion is the sale of 24 MH-60R multi-role helicopters worth about $2.4 billion. Most procedural formalities have been completed for this sale, but the final cost negotiations are still on. The four ministers will review all these transactions give them the necessary push where needed.
Threat of sanctions loom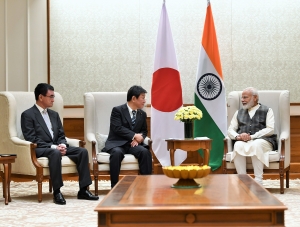 Even as Indian and US armed forces increase inter-operability, New Delhi spends more than $20 billion on purchasing US military equipment and strategic convergence deepens, the Trump administration's threat of imposing sanctions on India for purchasing the Russian S-400 Triumf anti-missile system is striking a discordant note.
The Indian side is quite categorical that it will go ahead with the purchase and has turned down Washington's offer of an alternative US-made system. Singh and Jaishankar will impress upon Pompeo and Esper that it will be in the interests of both countries for the US to grant India an exemption from the Countering America's Adversaries Through Sanctions (CAATSA) legislation.
No immediate decision or breakthrough is expected on this issue at the forthcoming dialogue, but the meetings will allow both sides another opportunity to narrow their differences and bring it closer to an amicable resolution.
Building on the common ground
Despite this, and the divergence on trade issues, both sides accept that the relationship is far too important to be derailed by one or two issues. At the 2+2 meeting, India and the US are expected to reiterate their shared vision of ensuring freedom of navigation in all international waters, though they may not explicitly mention China or the South China Sea dispute.
They will also restate their oft-repeated determination to ensure that the Indo-Pacific remains a zone of peace and prosperity free from big power rivalry.
And as and when the ongoing trade talks culminate in an agreement, the Indo-US strategic clinch will only get tighter.