Unlocking second homes: An alternate approach to homestays in India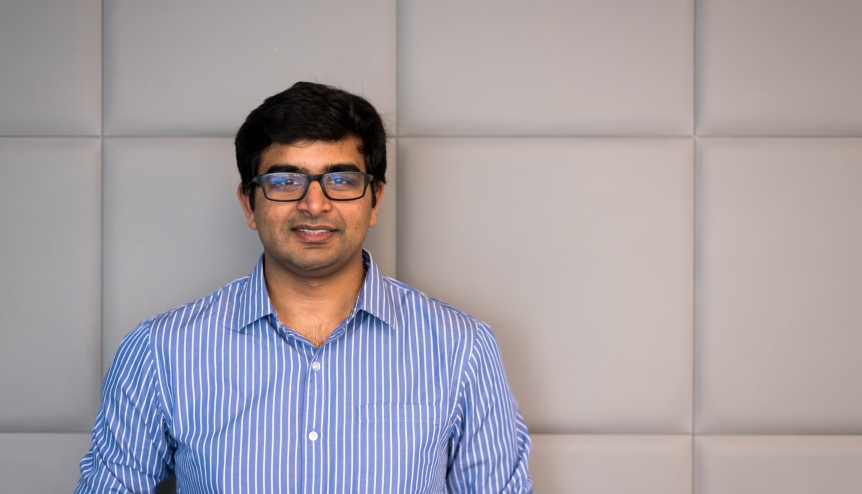 India's diverse holiday destinations have thousands of locked second homes that can become fully managed vacation rentals, writes an Indian hospitality industry insider.
India has always had very strong tourism potential given our rich cultural and historical heritage, variety in ecology, terrains and places of natural beauty that are spread across the country. And with a growing economy and ever-increasing government initiatives like 'e-Tourist Visa', 'Digital India', 'Make in India' etc, there has been an almost simultaneous increase in demand by business and leisure travellers for clean, affordable and modern accommodation that is easily accessible, comes with predictable quality, available at low prices and across a diverse set of locations in India.
India's Ministry of Tourism has estimated that presently there is a shortage of over 200,000 rooms in the country for both domestic and international travellers. Utilising residential accommodation as homestays or bed & breakfast guest houses is one of the quickest means to fill this shortage.
The supply grew at 3.9% in 2016 while the demand grew by close to 11%. The rate of addition of supply is not keeping pace with the rate of growth in demand and the supply shortage is ever increasing.
Excess Homes and the Managed Homestays Opportunity
Goa, one of India's largest tourism destinations, has over 85,000 locked residential homes. And it is estimated that over 1,00,00,000 homes fully constructed but lying unoccupied in various parts of the country. In September 2017, the estimated unsold home inventory stood at 600,000 units. There are some very interesting reasons for these trends.
Indians have largely invested their savings into real estate as it is seen as a much safer option as opposed to other asset classes like financial securities. This has led to many individuals investing in multiple homes as  a means of investment because real estate is seen as an investment that would only rise with increasing demand for land. So, it can be said that the growth in housing stock at multiple price points was primarily driven by an investment  need rather than the actual need for housing, which is why many houses are lying vacant in the country.
Many people working in metro cities outside of their home-towns have invested in real estate with the intent of returning back to their place someday. Another important trend is the purchase of holiday homes and vacation homes in places like Goa and other leisure destinations where people buy a property with a dual intent of it serving as a place to visit during their free time as well as an independent financial asset investment.
On the other hand, many metros have huge unsold inventory which is not getting sold due to high prices and builders continue to keep prices high in anticipation of demand creating a large chunk of locked unsold inventory which is not finding buyers at those prices.
India's markets have a large number of unoccupied homes in both urban and leisure markets and if made accessible as homestays, this could ease the huge travel accommodation supply crunch.
Vacant Homes – The Managed Homestays Opportunity
While buying and investing in such homes is the relatively easy part for many homeowners, monetisation and
maintenance of the property is quite a challenge. Be it Goa, Shimla, Manali, Ooty or any other popular holiday destination, finding long-term tenants or trusted caretakers is usually difficult. Second, homes kept locked become dirty and need repair and arranging for scheduled or on-demand maintenance is not as easy as in the larger cities. So, when the home owners and their family shows up for a vacation, the first few days are invariably spent in cleaning, and repairing the home. Many owners of second and locked homes also live out of the country for the large part of the year and the above challenges and maintenance issues magnify further.
This presents a very clear need for a comprehensive home management service. Multiple global and Indian internet ventures provide the opportunity to book a homestay but almost no venture has gone the extra step to also operate these homestays. Owners need a trusted partner who not only helps monetise the asset but also someone who takes the responsibility of regular maintenance and upkeep.
A professionally managed homestay operation will record all relevant details of the guests checking into the property and collect valid ID proofs as well, thus providing complete visibility into all stays to the law enforcement authorities and transparency to homeowners. This will also mean that such an operation can bring a common minimum standard across India that will lead to top notch guest experience.
OYO Home
OYO, as India's largest brand of hotels, works closely with owners to upgrade their current space and establish enhanced functional aesthetics making these homes more beautiful and comfortable. The revenue-sharing model helps owners receive high returns compared to standalone rentals. There is also a dedicated representative or "Captain" who visits the home regularly to ensure proper upkeep, checking on the guests and responding to their needs.
This is a win-win proposition for the traveller as well. Professional operations management ensures hassle-free check-in and check-out and other associated services. Another advantage is such homes are located in more diverse neighbourhoods than regular hotels. Homes can be near beaches, nestled up on the hills, hidden away in the back lanes of local markets or surrounded by lush green farms. Private homes also come with additional spaces and amenities, like a living room, patio or a swimming pool.
In many cases, these large spaces are available for the same or lower rates compared to hotels. Children and family members can spend quality time together, experiencing the uniqueness of the home they are staying in.
Kavikrut is the Chief Growth Officer at OYO, one of India's largest hospitality companies present in over 230 cities in India, Malaysia and Nepal.