UK, India take on global tech giants on 'unsafe' encryption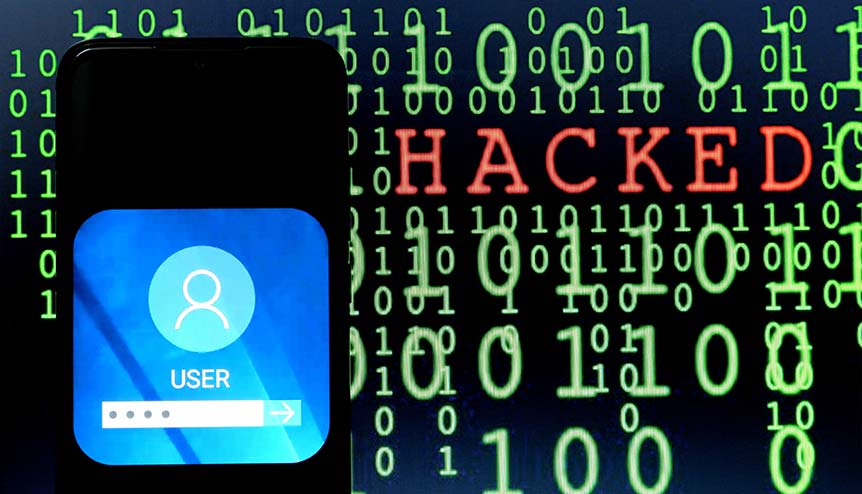 The recent expansion of the "Five Eyes" global alliance on intelligence issues to include India in the UK-led drive against end-to-end encryption by the likes of Facebook is symbolic of a working UK-India Tech Partnership.
The UK-India Tech Partnership came in force back in April 2018 during the visit of Indian Prime Minister Narendra Modi to the UK for the Commonwealth Heads of Government Meeting (CHOGM). The declared aim was for the partnership to encourage innovation and productivity, with an eye on emerging technologies. Within this broad remit, cyber security was also specifically highlighted as an area of cooperation, with plans for a UK cyber security industry expert to be based in New Delhi to share British expertise and connect Indian organisations with cutting-edge UK companies.
Two years on, technology continues to be among the focus areas for a proposed "Enhanced Trade Partnership" between the two countries and there are some very visible signs of the cooperation working well.
Have you read?
India's app ecosystem is on the cusp of change
Quantum computing and the brave new world
India needs a data security law more than ever before
How the Coronavirus has led to a cyberspace crisis
UK-India Tech Partnership: The next level of thought leadership
India-UK cyber security cooperation: The way forward
Social media concerns
Most recently, India joined the UK-led campaign against end-to-end encryption of messages by social media giants, such as Facebook, which they say raises serious safety concerns.
Besides the UK and India, the other countries behind the joint international statement included the US, Canada, Australia, New Zealand and Japan. It was addressed to all tech companies to ensure they do not "blind themselves" to illegal activity on their platforms, including child abuse images and marked an expansion of the "Five Eyes" group of nations, a global alliance on intelligence issues, to include India and Japan.
UK Home Secretary Priti Patel said: "We owe it to all of our citizens, especially our children, to ensure their safety by continuing to unmask sexual predators and terrorists operating online.
"It is essential that tech companies do not turn a blind eye to this problem and hamper their, as well as law enforcement's, ability to tackle these sickening criminal acts. Our countries urge all tech companies to work with us to find a solution that puts the public's safety first."
India is among seven countries to back a UK-led campaign against end-to-end encryption of messages by social media giants such as Facebook, which they say hinder law enforcement by blocking all access to themhttps://t.co/bttnQvfk7l

— The Hindu (@the_hindu) October 14, 2020
Legality issues
The statement itself was directed at the tech industry at large, there was a very pointed reference to the fact that the populations of the seven signatory countries represent a fifth of Facebook's users across the world and that end-to-end encryption policies, such as those employed by the social media giant, erode the public's safety online.
The statement read: "The seven signatories of the international statement have made it clear that when end-to-end encryption is applied with no access to content, it severely undermines the ability of companies to take action against illegal activity on their own platforms.
"It also prevents law enforcement investigating and prosecuting the most serious crimes being committed on these services such as online child sexual abuse, grooming and terrorist content."
The message was clear: for tech giants to ensure there is no reduction in user safety when designing their encrypted services; to enable law enforcement access to content where it is necessary and proportionate; and work with governments to facilitate this.
"The UK and its international partners are clear that they support strong encryption, but not where it is applied in a way that precludes all legal access to content, therefore putting the public at significant risk of harm," the statement said.
Hack threats
In response, Facebook said it had long argued that end-to-end encryption is necessary to protect people's most private information.
A Facebook spokesperson said: "In all of these countries, people prefer end-to-end encrypted messaging on various apps because it keeps their messages safe from hackers, criminals, and foreign interference.
"Facebook has led the industry in developing new ways to prevent, detect, and respond to abuse while maintaining high security and we will continue to do so."
This is a debate that is likely to rage on for some time to come as our ubiquitous use and, in some cases, misuse of technology is only going to grow exponentially. A truly international alliance on the issue of cyber security is the only answer and the UK-India collaboration in this field holds out promise.
Joint operations
In another recent development, the City of London Police, the UK's national lead force for fraud, revealed a joint operation against computer software service fraud offences between the UK and Indian security forces, which led to raids on 10 suspect offices in six cities of India.
"We welcome this enforcement action on the part of the Central Bureau of Investigation [in India] and will support their efforts to bring offenders to justice through the Indian courts," said Alex Rothwell, Temporary Detective Chief Superintendent at the City of London Police.
The latest operation follows previous joint operations, resulting from a partnership between the City of London Police, American tech giant Microsoft and Indian police forces to tackle such online fraud, which the UK authorities said has led to action against 37 call centres and resulted in 88 arrests.