UK bets on India's renewables potential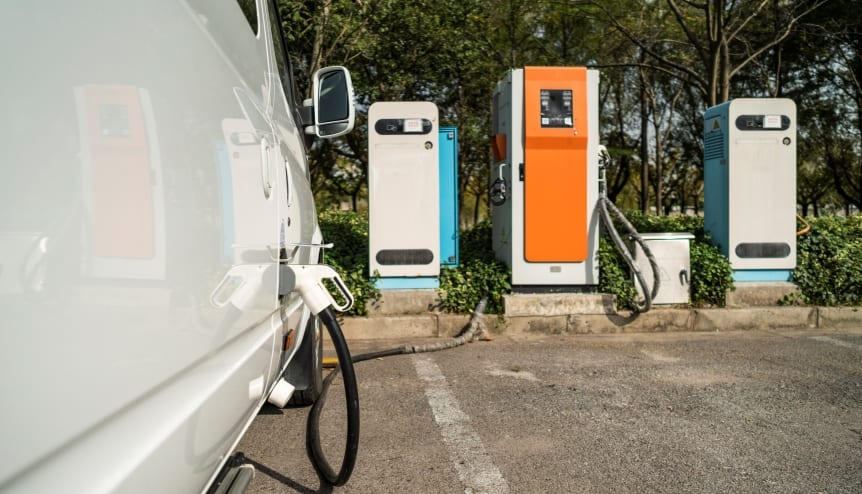 UK-based Faradion's plans to set up a manufacturing base for its sodium-ion batteries for electric mobility, energy storage and mobile applications marks a major win for Make in India.
Highlights:
UK

's

 

Faradion

 recent

ly announced

 plans 

for

 an initial 1GW capacity sodium-ion manufacturing base in 

India.

The UK has since become a key green finance partner for India's renewables mission, including a partner country on a series of India-led initiatives 

like the ISA

.

India and the UK

 

also 

committed £240 

million

 of anchor capital in the Green Growth Equity Fund

.
There is a decisive shift in the way the world views China in the aftermath of its handling of the coronavirus pandemic, bringing into question its dominant role as a global manufacturing hub. The need for a diversified supply chain for any industry has become an inevitability in recent months. And, as companies look for affordable and sustainable manufacturing hubs as an alternative, the Make in India programme will take centre stage like never before.
Solar power: One bright spot on India's economic horizon 
India powers ahead with UK in pursuit of energy efficiency
UK-based battery technology major Faradion's recent classification of India as a "priority" big market and plans to launch an initial 1GW capacity sodium-ion manufacturing base in the country comes as a major sign of a dynamic shift away from China.
Tech switch
Faradion's plans are significant in that they pose a direct challenge to Chinese dominance in the lithium-ion battery space, claiming to offer a more superior alternative to the world's mobility needs of the future.
Unlike lithium-ion batteries, the company claims its sodium-ion batteries have "exceptional" thermal stability and safety, which can be safely transported and maintained at zero volts. In recent years, Australia and New Zealand have demonstrated a steady uptake in battery storage in residential, commercial and grid scale applications due to factors including significant reductions in the cost of storage and solar systems, increasing cost of electricity, concerns about blackouts and financial incentives and policies from the government.
Having received its first order from ICM Australia, Faradion CEO James Quinn said: "After Australia, we foresee India as our next priority big market, given the huge growth in mobile devices and a bigger electric mobility market waiting to grow rapidly.
"We have a partner in India with which we plan to scale up manufacturing of Faradion sodium-ion batteries in 2021."

;
Sustainability agenda
This latest move comes as a major boost to the wider UK-India sustainability agenda, which dates back some years now with the UK-India Energy Dialogue.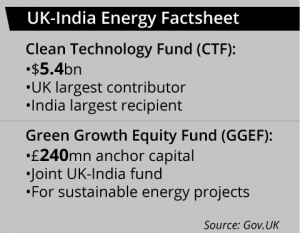 The UK has since become a key green finance partner for India's renewables mission, including a partner country on a series of India-led initiatives such as the International Solar Alliance (ISA).
Most recently, the UK confirmed its partnership as the first co-chair of the Governing Council on the India-led global Coalition for Disaster Resilient Infrastructure (CDRI) in March 2020.
The coalition was established by Indian Prime Minister Narendra Modi as a voluntary international grouping, linking governments, UN agencies, banks, private sector groups, and academia to develop the resilience of infrastructure systems to climate and disaster risks. The Governing Council is the highest policymaking body of the CDRI, co-chaired by India and a representative of another national government nominated by rotation every two years.
The UK was represented at the first council meeting by UK Secretary of State for Business, Energy and Industrial Strategy Alok Sharma. Despite the coronavirus pandemic lockdown, the minister ensured his participation remotely over a video link from the UK.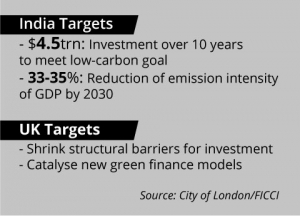 He said: "Delivering action on climate change remains a priority for the UK and I am sure that the UK-India partnership on climate action will help see progress on reducing emissions and help make India's infrastructure fit for the future."
Jan Thompson, Acting High Commissioner to India, added: "The UK is already working closely with India as a joint force for good on climate change. We believe the India-led CDRI will bring about a transformation in how infrastructure is designed, constructed, operated and maintained.
"This year is a crucial year for our climate, and I am confident that UK-India leadership on climate action can deliver substantial progress towards reducing emissions and helping to build resilience globally."
Supercharging green finance
As part of other joint initiatives in the field of combating climate change, the UK works with India through the Mahatma Gandhi National Rural Employment Act to build flood defences and river structures to encourage aquifer replenishment. With India's Ministry of Earth Sciences, the UK is gathering land, sea and atmospheric data to help deliver a decisive step forward in Monsoon forecasting.
On electric mobility, a joint venture between UK's EO Charging and India's Yahhvi Enterprises is set to deliver charging infrastructure for electric vehicles across India.
On finance, the two governments committed £240 million of anchor capital in the Green Growth Equity Fund – its first investment going to Ayana Renewable Power, which is developing 800MW of solar generation capacity.
The City of London Corporation, the financial hub of the British capital, recently made a play to "supercharge" India's green finance sector with a series of recommendations, including reducing structural barriers to investment and innovative financing mechanisms tailored to the Indian landscape.
In a report titled 'Untapped Potential: Supercharging Green Finance in India', the corporation alongside the Federation of Indian Chambers of Commerce and Industry (FICCI) explores the opportunities and challenges for sustainable finance in India. The report, which has inputs from the UK-India Green Finance Working Group, calls on policymakers to reduce barriers to investment in order to accelerate the development of India's green finance sector, including the Rupee-denominated Masala Bond market.
"The UK is a leading global hub for green finance, home to many world-class institutions from all stages of the investment lifecycle, from project conception to delivery and advisory," said City of London Corporation Policy Chair Catherine McGuinness.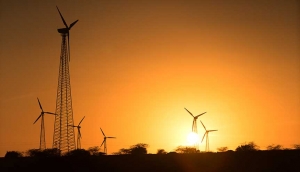 "India is a market with incredible diversity of opportunity and collaboration between our two countries gives us a chance to make a real difference to the climate change efforts. We are therefore delighted to be launching this step towards supercharging relations between the UK and India," she said.
Some of the other main recommendations from the report cover the need for increased transparency and standards; greater visibility of opportunities and funding gaps; further government cooperation to building domestic support in India, and greater technical experience sharing among regulators; and targeted policy reforms and incentives, such as changes to the External Commercial Borrowing (ECB) guidelines by the Reserve Bank of India (RBI) for issuers with "green" track records.
Road ahead
The UK-India Green Finance Working Group was founded in May last year to showcase best practice among London-based firms with an interest in sustainable infrastructure projects in India. Chaired by Richard Abel, Managing Director for UK Climate Investments at Macquarie, and Hitendra Dave, Managing Director at HSBC India, the working group aims to create a link between London-based service providers with a business interest in green infrastructure in India, and Indian-based firms searching for expertise or financing through the UK-India Green Finance Dialogue and Partnership.
Dave said: "India and UK both are witnessing a greater understanding of new opportunities created by the convergence of the economic and environmental priorities."
The Working Group is now focussed on the next stage of implementation, policy advocacy and defining and executing the more granular steps to scale up sustainable finance for India, a key component for India meeting its ambitious renewables targets.