The whole world also needs India to grow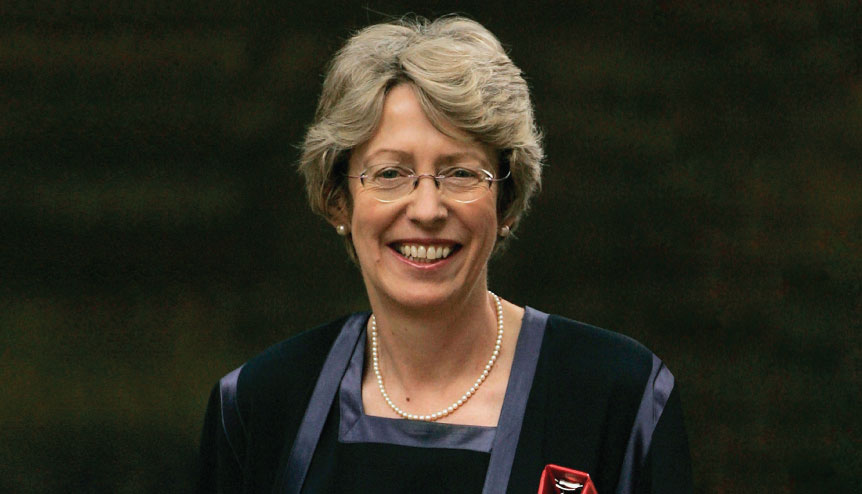 Patricia Hewitt, former Secretary of State for Health, has not lost her passion, nor her conviction for identifying the benefits of positive and mutually rewarding partnerships between India and the UK.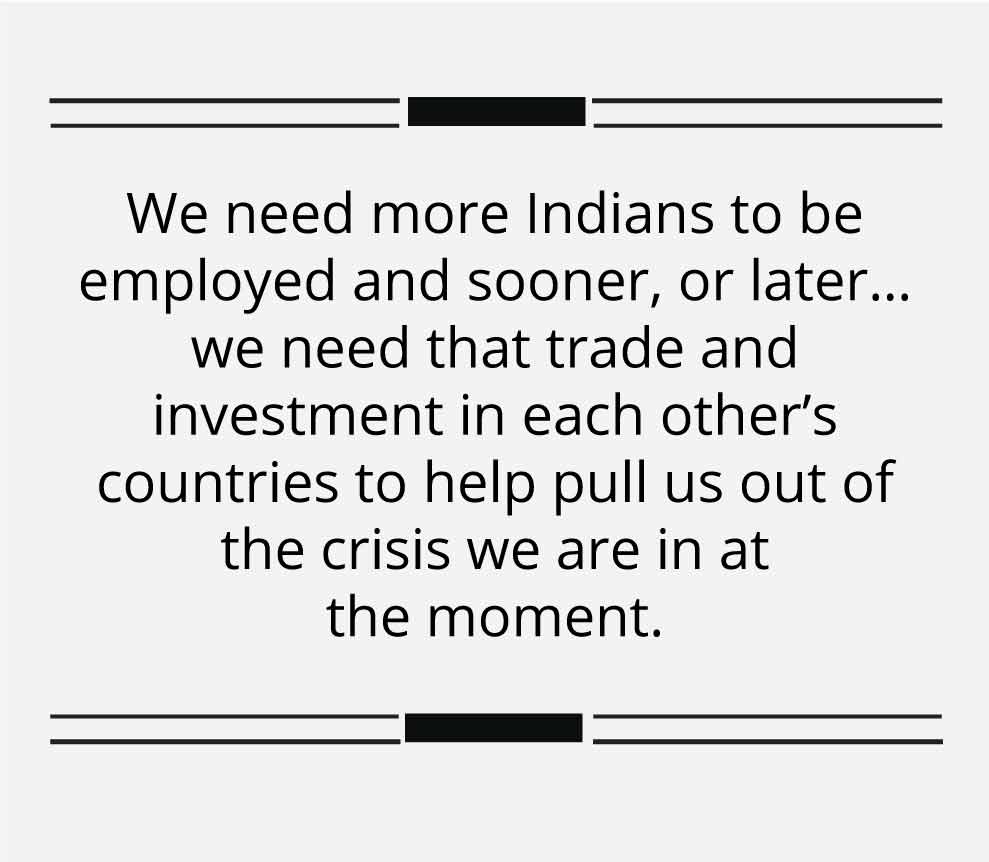 The Rt. Hon. Patricia Hewitt knows a thing or two about India. The former Labour Secretary of State for Health, Chair of the UK India Business Council and currently Chair of the Advisory Board for the Oxford India Centre for Sustainable Development has been there, done that and bought the T-shirt while working in close proximity with Indian and British businesses and leaders from both countries to foster and promote commercial and economic ties between the two nations.
An outspoken and ardent supporter of the benefits that Indian and British businesses could reap by being in partnership with each other Hewitt has defended her views on outsourcing opportunities to India with solidity and conviction but also backed by rationale. This has not always endeared her to the trade unions, but Hewitt has justified her arguments with facts.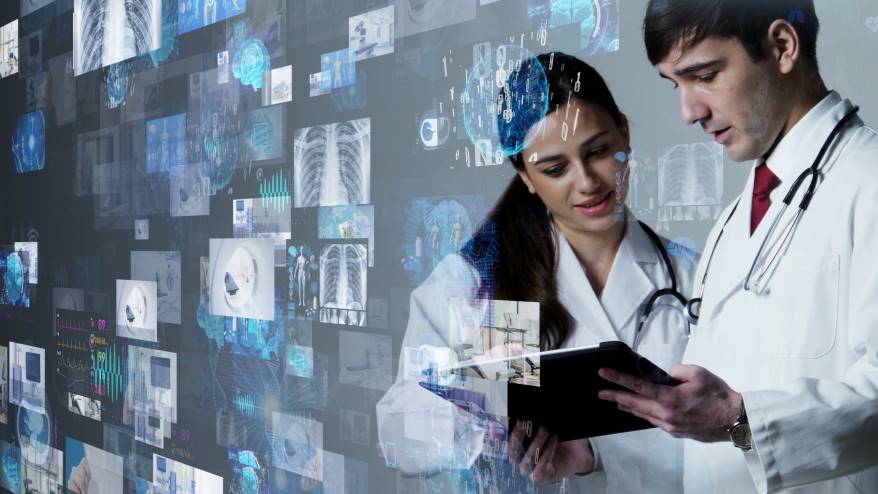 "A job to India is not a job lost to the UK," Hewitt had once argued fiercely at a conference, organised by the Confederation of British Industry (CBI), in Bangalore, 17 years ago, and she holds that view even today.
"I still think that this is true, because Indians need India to grow faster than it has been in the last few years," she reiterated to India Global Business in an exclusive interview. "Indians need more jobs, more businesses and better livelihoods. But the whole world also needs India to grow, because here we are in a global pandemic, facing a global recession and we need the strongest, largest, most liberated economies in the world to help bring us out of this recession. And there, of course, is India, probably the most innovative, largest in terms of population, and soon to be the third largest economy in the world in real terms. So we need more Indians to be employed and sooner, or later, visiting Britain again and sending their children to British schools and universities, buying online British Education and so on …we need that trade and that investment in each other's countries to help pull us out of the crisis we are in at the moment."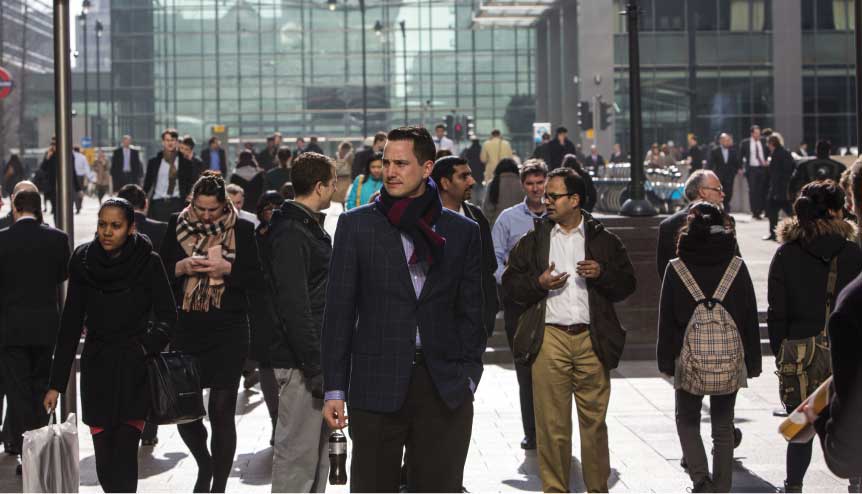 These are not just frivolous expressions from Hewitt that are designed to sound like music to the ears but bereft of substance. She has spent a significant portion of her personal and political life focusing on the benefits of partnerships between nations, specially democracies like India. Building business bridges between the two nations has been her specialty and, in the process, she has focused on where the win-win opportunities lie.
"Now that the UK has left the EU, we're seeing British businesses looking towards the opportunities that lie worldwide," she endorsed. "We've seen more British businesses wanting to invest in India and wanting to set up and partner with brilliant Indian businesses and innovators. I am glad to say that the UK India Business Council, in their report on doing business in India, makes it clear that British business has seen greater improvement in the environment for doing business – there is less regulation and much less corruption.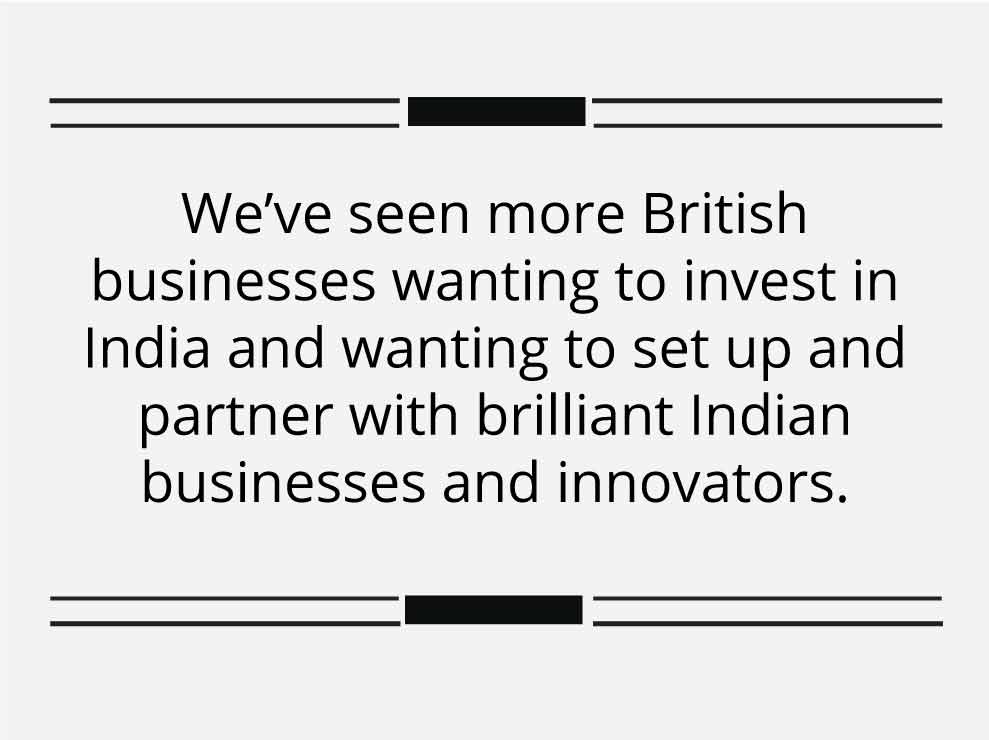 Hewitt pointed out that while there were still challenges, just as there are anywhere else, the overall mood was positive. Partnerships, according to her, would be the key to success. "One of the biggest areas is digital – fin tech; health tech; AI; big data and e-commerce. India and Britain are global leaders in these areas. The more we can partner with each other and get our small business startups and small business entrepreneurs and amazing young tech entrepreneurs partnering together, the more they will learn from each other to create extraordinary new digital products and services which will benefit Indians and British people. Frankly, it will be possible to sell them right across the world," she stated.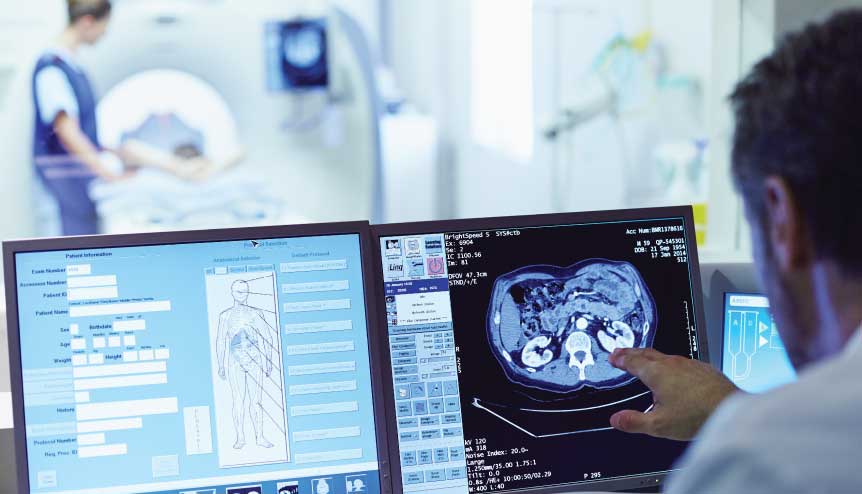 Hewitt was given the portfolio of Secretary of State for Health following the general elections in 2005. Her association with the National Health Service (NHS) is well documented given that she was working on the frontlines. The Covid-19 pandemic has ravaged almost all parts of the world and the UK has been no exception. It has been testing times for the healthcare industry where doctors, medical practitioners and nurses have been stretched to the limit in their attempts to curtail infection and loss of human life. Hewitt views this with concern and empathy while offering the view that, "We knew that sooner, or later, a global pandemic would hit. Scientists were clear that there would be a new virus that would leap from animal species to humans. We were once planning for the bird flu, but it turned out to be swine flu and now it's the coronavirus. It has been utterly devastating."
Hewitt who currently chairs a partnership of the NHS and Central Care in Norfolk, where she now lives, opines that, "If the virus had hit the UK a couple of years ago, we would have been less well placed to deal with it. The fact is that we had once been building into partnerships under the leadership of the government and the NHS.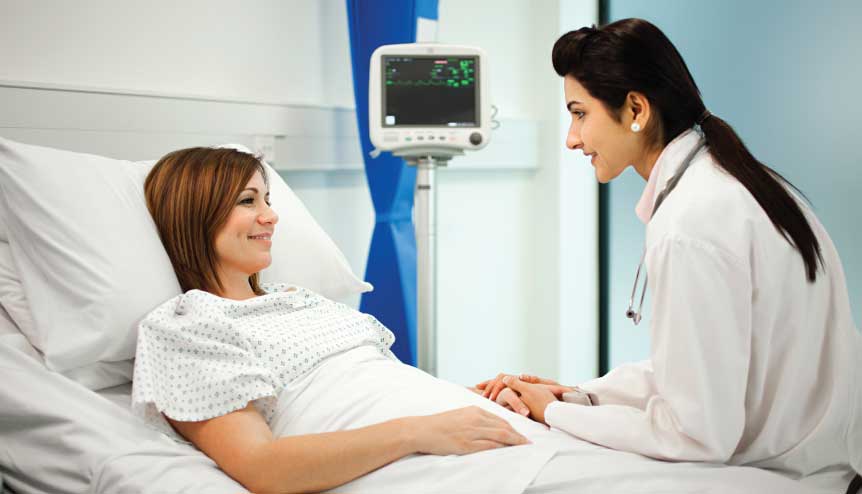 This stood us in very good stead, because it means our hospitals, our GP's, our social workers, and community staff have been getting used to working more closely together than before and this is helpful. But of course, we are waiting for a vaccine and faster, better, testing. Personally, however, I cannot help but feel intense admiration for the NHS staff, social care staff, staff in care homes and staff who work with vulnerable people in their own homes. The bravery and dedication that they have shown has been utterly inspiring."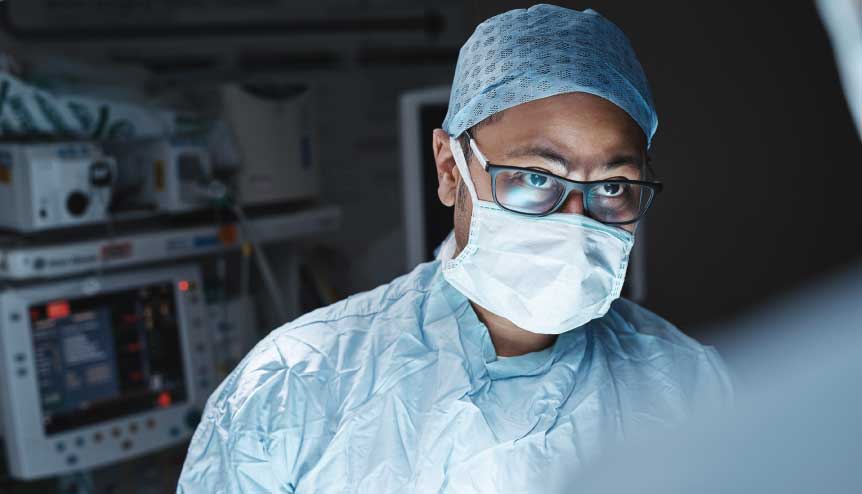 There is a positive thread that emanates from this crisis and it points to the fact that future opportunities for a fruitful partnership in healthcare between India and the UK will be available. Indian doctors and healthcare specialists have been at the forefront in the fight against the pandemic in the UK and often at a risk to their lives. The death rate among doctors, clinicians and other staff from Asian minority communities has been disturbing. Hewitt recognises this fact, while pointing out that there is a lot to learn. "Many people including me have put a lot of effort into building healthcare partnerships between the NHS and the health care sector here and in India," she stated. "When I look at the best of Indian healthcare whether that's in private organisations, and even not-for-profit, it is one of the best in the world. Patient experience has been transformed. High-quality health outcomes are available at a fraction of the cost. Combine that with the med-tech invasion that has come about in India. There is sophisticated, cheap and portable machinery. This can be taken into India's rural areas – these are lessons for the NHS to learn. In this aspect an equal partnership will be of huge benefit to both parties."
Despite her involvement with the healthcare industry that links India and the UK, Hewitt has also championed the very idea of India, its capacity for innovation, the presence of a large, younger generation constantly in search for knowledge and opportunity and a rapidly growing middle-class which is the engine that drives the country's progress and economy.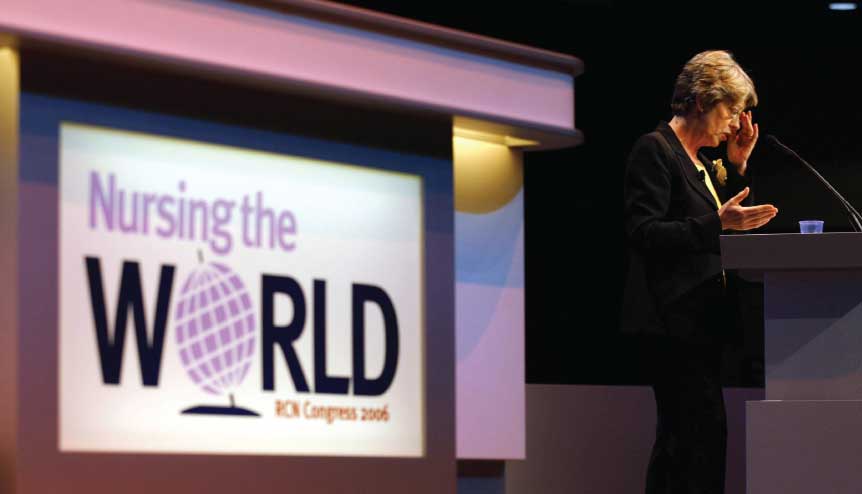 Environment and sustainable development are also two important developments that are closely intertwined with an energetic India. In her capacity as Chair of the Advisory Board for the Oxford India Centre for Sustainable Development, Hewitt is championing and overseeing interaction between this institution and India. This comes through support of scholars from India who arrive at Oxford with a full scholarship to pursue their post-graduate studies. "We are overwhelmed with applications," Hewitt admits. "We have over 30 post-graduate students that have come through. We have the Rakesh and Rita Kapoor scholarship. This was to honour Rakesh Kapoor's contribution as a long serving CEO of Reckitt Benckiser. The scholarship focuses on facilitating important study and work on sanitation, waste and hygiene in rural India. Our scholar this year will go back to India to do her fieldwork and she will bring back some important observations. She will also share the network that she builds at Oxford and in the process, we hope to identify a new generation of Indian leaders in the field of sustainable development."