The pandemic has exposed the demand-supply imbalance in Indian healthcare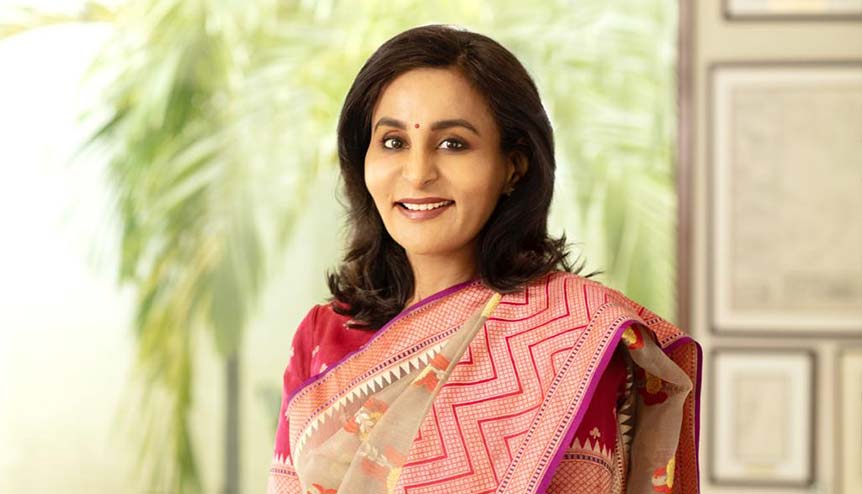 Interview
As the Managing Director of the Apollo Group, Suneeta Reddy is at the forefront of Indian healthcare. In this exclusive interview with India Global Business, she discusses how Indian medical care is addressing the various challenges Covid-19 has thrown up, the expansion of telemedicine in India and the way forward for the medical sector in India.
What are some of the greatest challenges that the Indian healthcare sector is facing due to the pandemic and how can these be overcome?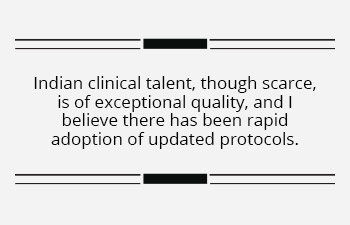 The first challenge was to respond to the crisis in the lowest possible time – I think, overall, we did well to mobilise beds, people and equipment both in the private and in the public sector, and the lockdown helped to extend the amount of time we had, to prepare.
The second challenge was to ensure that we had the best treatment protocols for those who were infected – the protocols kept changing every day, as new research continued to be published. Indian clinical talent, though scarce, is of exceptional quality, and I believe there has been rapid adoption of updated protocols.
The third challenge now is to ensure that we continue to provide seamless care for Non-Covid patients. During the lockdown, many of them did not visit doctors or hospitals because they felt afraid. But, it is important to realise that non-COVID ailments, especially Non-Communicable Diseases are equally dangerous and can become life threatening if left unattended.
Have you read?
Can healthcare be the new buzzword after IT in India?
India's healthcare sector has much to offer Africa
Covid-19 is a wake-up call for a change in approach to healthcare
Sitharaman opens up all sectors to pvt sector, addresses bankruptcy laws; healthcare and online education
Birmingham pushes for closer healthcare ties with India
Providing healthcare to India's poorest
The Indian healthcare industry is poised to address domestic and global requirements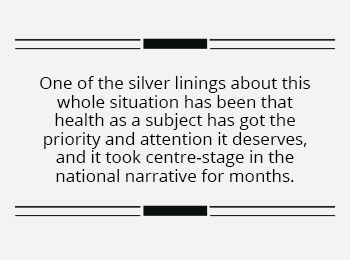 There are a few areas which clearly emerged as areas of improvement for the country's healthcare system – firstly, the preparedness to handle acute cases. There is a shortage of ICU equipment, and while many manufacturers rallied to fill the gap, this is an area we need to focus on. With indigenous manufacturing being a focus area for the Government, healthcare manufacturing should get priority.
Secondly, the pandemic exposed the financial fragility of the smaller private healthcare players. There are ~ 80,000 nursing homes across the country, who are performing a valuable service in tending to the healthcare needs of our citizens. But they were caught by surprise and utterly unprepared for the financial distress that they were exposed to. We must now work on ensuring that these players build a model of financial sustainability.
Finally, the pandemic did expose the significant demand-supply imbalance which has been a chronic issue in the Indian healthcare system. This needs to be addressed with a series of structural measures to boost the healthcare sector – in fact, we need to support healthcare on the lines that the Information Technology Sector was supported in the 90s.
One of the silver linings about this whole situation has been that health as a subject has got the priority and attention it deserves, and it took centre-stage in the national narrative for months. We now need to convert that attention into tangible, lasting improvements in the health system across all levels.
Apollo hospitals have been a pioneer in telemedicine. A trend that is now picking up due to the pandemic. Please can you tell us the opportunities that this sector presents beyond the pandemic?
Yes, Chairman Prathap C Reddy was very forward-looking when he insisted that we must pioneer the introduction of Tele-Medicine in India. Apollo Hospitals was the first, and is now the largest tele-medicine network in the country. We have close to 700 tele-clinics across 19 countries, and 3700 connected devices for the provision of clinical advice and support from a long-distance. We have also instituted tele-radiology services, and generate over 4,30,000 reports every year. A very important initiative that we are running successfully, is the E-ICU network- we manage over 200 ICU beds remotely, and have prevented over 5000 adverse events through our intervention.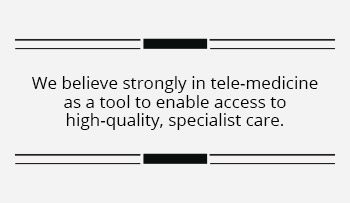 During the pandemic, our tele-consult service on our platform Apollo 24/7 gained a lot of traction, and we are currently completing over 2000 consults per day on the platform. We believe strongly in tele-medicine as a tool to enable access to high-quality, specialist care. While we don't believe it will substitute the direct clinician-facing experience in the long-run, we think it's the best way to take care of a superior quality within the reach of individuals, who otherwise cannot access it.
The ultimate goal of innovation in healthcare is to find a model which fosters complete convergence and benefits for all stakeholders – investors, consumers, clinicians, employees, governments and society. Tele-medicine achieves this balance.
A recent study published in The Lancet Global Health suggests that one in five people are at an increased risk of severe Covid-19 should they become infected because of underlying NCDs. What steps does the country need to take to ensure help is provided to patients even as healthcare battle Covid-19?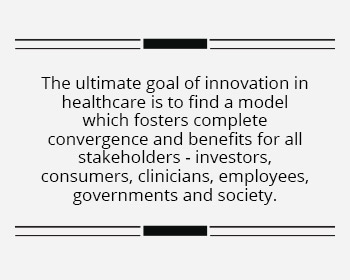 Yes, we have also seen this trend in our own patients – Covid-19 severity and complexity increases with underlying co-morbidities, especially on account of NCDs. If we look at all our patients who lost their lives, 86 per cent of them had at least one co-morbidity, while 40 per cent had 3 or more co-morbidities.
This pattern only reinforces what we have been saying all along – that there is no substitute for good health, and every individual should take charge of their own health.
Specifically, on NCDs, it is important for all of us to realise that these lifestyle diseases, as they are called – cardiac, oncology, hypertension, diabetes, respiratory diseases and now obesity – are all preventable, or curable if detected early. For example Apollo Hospitals, in partnership with Microsoft, has developed a Cardiac Risk Score for the Indian population, which predicts the risk of an adverse cardiac event 5-7 years in advance. We have put in place a condition management program for diabetes, with over 3,50,000 people enrolled, which has a high success rate in keeping sugar values under check. Most importantly, if detected early, cancer is completely curable. We have left no stone unturned for the prevention, diagnosis and treatment of cancer – we have the best clinical talent, the latest technology and now, Proton Beam Therapy with pencil beam, which is a state-of-the art center, first-of-its-kind in South East Asia.

To enable individuals to take stock of their health, we have drawn on the experience of 22 million preventive health checks we have done over the last 35 years, the most by any single institution, and combined it with the power of Artificial Intelligence, in our preventive health product ProHealth – which can help Predict, Prevent and Overcome NCDs.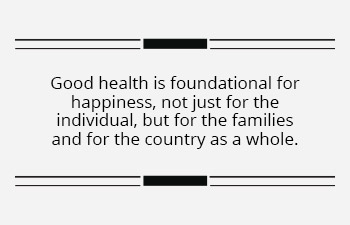 As the country faces the twin challenge of Covid-19, with NCDs, it is time to increase the public spending on Healthcare, which is currently around 1 per cent, and take it up to 5 per cent – and spend a large part of that money on preventive and primary health. We are very appreciative of the 1,50,000 Health and Wellness Centres announced by the Government and we believe that they should be operationalised at the earliest, with the entire suite of preventive health services.
Good health is foundational for happiness, not just for the individual, but for the families and for the country as a whole.
What are some of the urgent steps needed to revamp the Indian healthcare system to bring it on par with global standards and ensure quality medical care for all, particularly in rural India?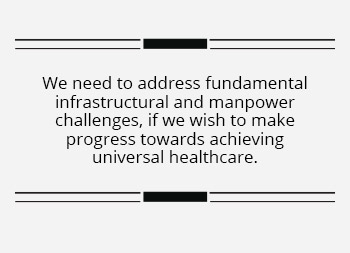 In any system, we look at two sides of the equation: demand and supply. Within healthcare, the structural demand is intact, with the sector growing at 19 per cent, CAGR. On the supply side, there are severe shortages. First on bed density – India is at 1.3 beds per 1000 while the world average is 3. Second, doctor density is 0.65 per 1000 while in Brazil and China, it is 1.8. Third, we need an additional 3,00,000 nurses every year from now till 2024 to fully serve the need.
We need to address these fundamental infrastructural and manpower challenges, if we wish to make progress towards achieving universal healthcare.
The other aspect we need to address is affordability and financial access, and here, I believe insurance has a big role to play. And dual forces need to combine – the first is, of course, the Government providing cover for the marginalised and vulnerable sections of the population – which they have begun with Ayushman Bharat. The second is for individuals to realise its importance and take insurance for themselves – this applies to the large Indian middle class. For e.g. Premium for a 3L cover for an individual aged 40 years is just Rs 400 per month – which will be lower than his mobile bill. Just think about 400 Rs per month – Its less than the cost of 2 movie tickets, one meal together as a family of 4, even in a budget restaurant. The cost of one T-shirt or Toy. And yet, we hesitate or don't act.
The Healthcare sector is one of national priority on two fronts – one, that it contributes to the GDP, job creation, services export and forex earnings of the country and second, that it keeps the nation's citizens healthy, so that they form the productive workforce for other sectors. As a sector that contributes at least 5 direct jobs and several fold indirect jobs for every bed, healthcare must be supported, nurtured and encouraged to expand and thrive, and make a real difference to the country's economy and employment.
Read more:
UK-India collaborations could significantly advance the Indian healthcare landscape
AI is a key area for UK-India healthcare cooperation
Healthcare at the heart of a disruptive and innovative approach to India-UK ties
Promising trends in the Indian healthcare market
Ayushman Bharat endeavours to make quality healthcare accessible to all
The age of telemedicine in India
AI has the potential to bridge the gap between the have and have nots
How do you see the pandemic altering the Healthcare sector in India? Do you think certain practices in medicine will phase out completely?
Covid-19 has proven that those with better general health are likely to get less impacted by strong viral infections. So, the message that our Chairman has been conveying for a long time, that the human body is priceless, and that we must protect and nurture it, is now realised by a large section of the population. Our hope is that this realisation will convert to a change in behaviour, a more pro-active approach to individual health. On a system level, the Government has already indicated its intent to achieve Health for All, and we are making progress in that journey. The pandemic will hopefully provide an impetus to policy decisions which will incentivise the sector, and make it stronger. We will need a comprehensive set of measures, including increasing public spending on healthcare, tax incentives to encourage infrastructure creation, skilling and education, digital health, tele health, innovative payor models etc, which when implemented tightly and in a holistic way, can help healthcare leapfrog several decades. I don't think any specific medical practices will phase out. I believe clinical collaboration and sharing will improve, and the world will shrink when it comes to synergising on the best clinical protocols from across the globe.