The need to speed up power, logistics reform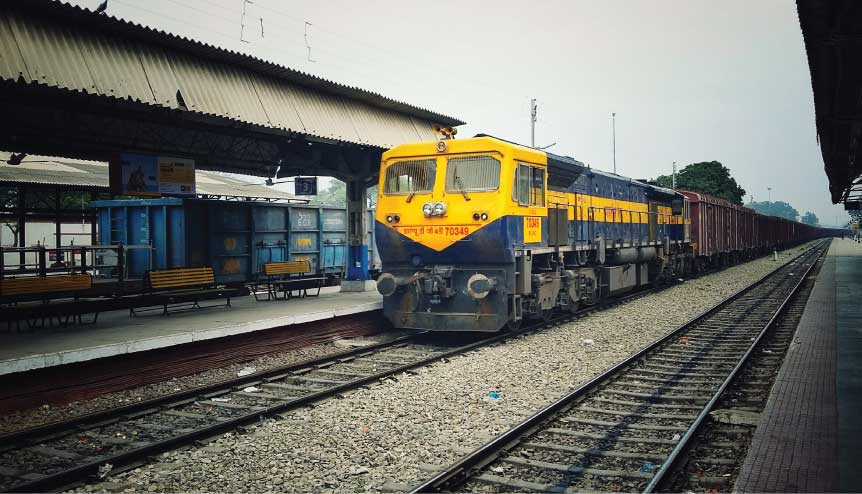 Foreign investors consider energy and logistics costs in countries very carefully while deciding on investment destinations. To attract Western, Japanese and Korean companies leaving China in the wake of the Covid-19 pandemic, India Inc. Group Founder and CEO Manoj Ladwa argues in this fourth of a six part series of articles, that India must privatise its power distribution and urgently reform its logistics networks.
Highlights:
India's power sector needs thorough structural reforms.

India must privatise its power distribution and bring in laws to impose stiff political and financial costs on power thieves and their patrons.

This will eliminate political interference, hasten the pace of building highways, facilitate inland water transport infrastructure and ease procedures that cause delays.
India produces more electricity than it needs but many Indians still face long hours of power cuts. That's because its supply is still hindered by inefficient state-owned transmission and distribution companies (so called "discoms").
Related Stories: Reform capital markets to lower cost of money
Unshackling labour from outdated regulations
T&D losses unacceptably high
Nearly, 20 per cent of power generated is still lost — stolen by politically powerful interest groups or simply lost due to poorly maintained transmission infrastructure — while being distributed, but power distributors are unable or unwilling to take necessary measures to prevent this. They're also unable to make adequate investments due to their poor financial performance.
A $12-billion booster dose
On Wednesday, Indian Finance Minister Nirmala Sitharaman tried to address this issue by giving discoms a $12-billion liquidity boost. This will hopefully ensure that power generating companies are paid on time, thus, maintaining the health of the entire sector.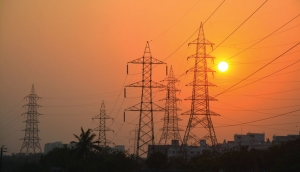 But this is, at best, a medium-term palliative. India's power sector needs thorough structural reforms. While power generation capacity is now substantially privately owned, the state government-owned Electricity Boards remain, with only a few exceptions, near monopoly buyers and distributors of electricity.
They arbitrarily make politically-motivated demands to renegotiate existing power purchase agreements, delay and/or renege on payments of dues against power purchases, distribute free or highly subsidised power to powerful interest groups and so, seriously constrain the capacity of power generators to service their own financial obligations, including debt repayments. As a result, a large portion of delinquent loans in the Indian banking system emanate from the power sector.
Privatise distribution
The best way to reform this sector, therefore, is to privatise the transmission and distribution infrastructure and bring in laws to impose stiff financial costs and legal consequences on power thieves and their patrons.
The logistics logjam
Consider these facts from the Economic Survey of India, 2019-20: Most goods made in India take 7-10 days to reach a port whereas in China, Bangladesh and Vietnam, the time taken is less than a day. Border and documentary compliances for exports takes 60-68 hours and it costs $260-281 in India; in Italy, it takes just one hour and costs nothing. The problem area: logistics and bureaucratic hurdles.
High costs hobble industry
The logistics sector in India is hobbled by high costs as railway freight rates have been routinely used by previous governments to subsidise passenger fares. No wonder the cost of transporting goods by train in India is among the highest in the world. A 2019 McKinsey & Co study titled Fast and Furious: Riding the next growth wave in logistics in India and China says "… the cost of Indian logistics is 13 to 14 per cent of GDP (in developed nations these costs amount to 8 to 10 per cent of GDP)" due to various inherent deficiencies and inefficiencies in the Indian system.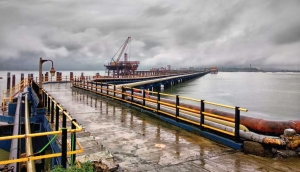 Then, despite recent improvements in India's highway network and the rollout of the Goods and Services Tax (GST), which did away with the need for inter-state border check posts (a major cause of corruption and delays), bottlenecks near ports increase delays and logistics costs.
To address this, the Modi government has stepped up the pace of highway construction and is taking steps to decongest the physical and administrative bottlenecks that raise costs. It has also focused on building a national waterway network to complement road and rail freight.
Inland waterways, systems re-engineering hold the key
According to the government, roadways account for 65 per cent of all freight movements, railways moves 27 per cent of freight traffic, while only 0.5 per cent is transported on India's internal waterways. In terms of costs, a World Bank study shows it takes 3 cents to transport one tonne of freight over 1 km over highways in India. The comparable cost for the railways is 2 cents and for waterways, it is 1.6 cents.
Therefore, the government needs to hasten the pace of building water transport infrastructure, dedicated freight corridors and implement bureaucratic reforms to cut down delays both in the transport of goods and in the procedures of despatch transport and delivery.
Magnet for foreign investors
Energy and logistics are two issues that foreign investors look at very closely when deciding upon investment destinations. There is a narrow window to attract western, Japanese and Korean companies leaving China in the wake of the Covid-19 pandemic. Reforming these two critical sectors will make India more attractive for them.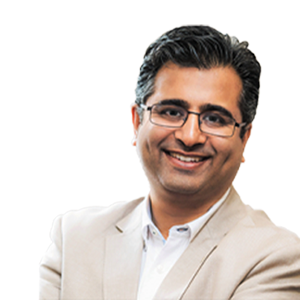 Manoj Ladwa is the Founder and CEO of India Inc. publishers of India Global Business.