Tata Group in the cockpit to fly Air India to safer skies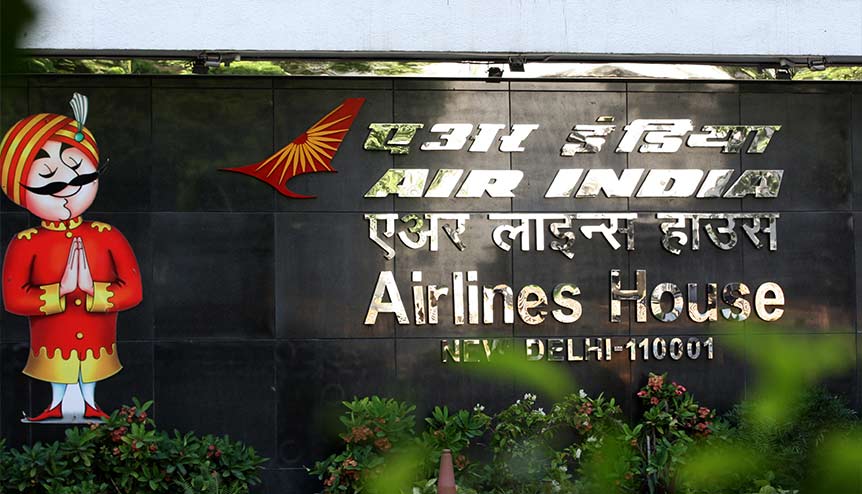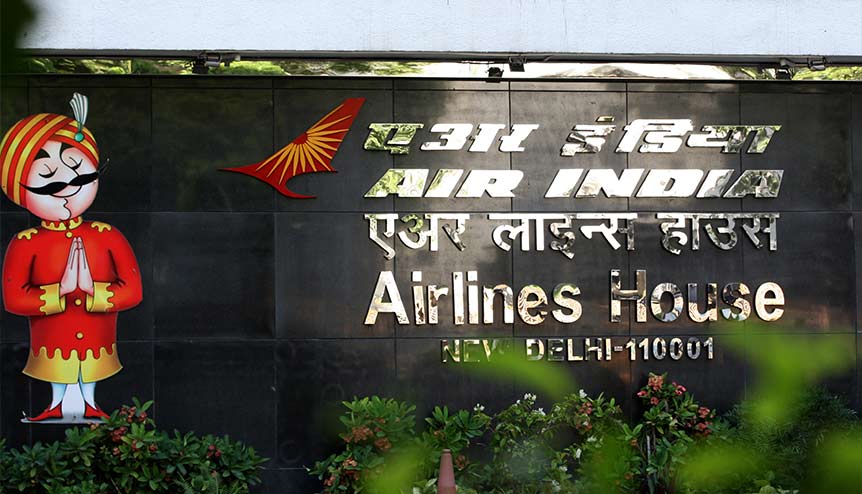 Conglomerate is in talks with Singapore Airlines (SIA), its joint venture partner in Vistara, to exempt a non-complete clause and team up with it to launch a fresh bid for India's ailing national carrier.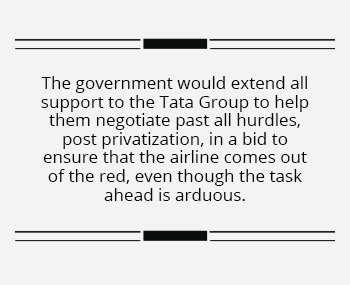 There is possibly no good time, or a bad time, to buy an airline, or resurrect one, without walking a veritable minefield, the dangers of it heightened now in the time of a pandemic when, globally, airlines are crumbling like dominos.
In such a complex situation there is no better example of a risky purchase than Air India, India's national carrier, which has been consistently hemorrhaging cash despite all efforts by the government to resurrect it.
Read more:
Modi's bold move to press ahead with Air India sale
Air India sale to boost Modi government's reformist credentials
Air corridors to help fulfill potential of India's ties with Central Asia
SpiceJet bucks industry trends to take off with new UK routes
India's air bubbles will impact worldwide travel positively
But now in a classic example of shoring up the country's national pride and showcasing all that is good about the concept of Atma Nirbhar Bharat, Tata Sons is in talks with Singapore Airlines (SIA), its joint venture partner in Vistara, to exempt a non-complete clause and team up with it to launch a fresh bid for India's ailing national carrier. The word on the street is that the bid will be initiated through Vistara, the holding company, which is a full fledged carrier, and has an overall value of $113 billion entity spread over diverse business ventures.
Extracting every little initiative
India is motoring ahead in a bid to showcase itself as the economic powerhouse of the future, despite the ravages of the pandemic, and prime minister Narendra Modi has left no stone unturned to extract every little initiative and advantage that is on offer to turn in an extremely attractive economic report card making the world sit up and take notice of the unlimited potential India has to offer to those who are keen on investing in its potential and successes. So, while SIA may give its consent to the bid proposal for Air India in the event of that not happening the Tata Group will apparently be rolling up its sleeves to go the distance alone.
More to read:
Private passenger trains could be the next big growth opportunity in India
The world gets ready for 50 million Indian tourists by 2022
Sitharaman aims to ensure that the Indian MRO sector flies high
Nirmala Sitharaman announces paradigm-changing reforms in a wide range of sectors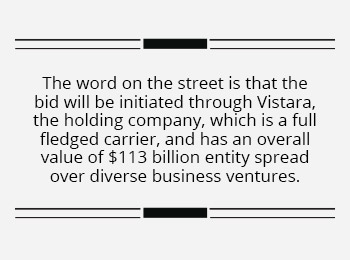 Has COVID-19 infected international travel for good?
In this the government would definitely extend all support to the Tata Group to help them negotiate past all hurdles, post privatization, in terms of easing them past bureaucratic obstacles in a bid to ensure that the airline comes out of the red, even though the task ahead is arduous. It is being speculated that if the takeover goes through the group would look at consolidating its entire airline business under a single entity and given that Air India is a full-service carrier it would make sense that it came under the umbrella of the Vistara group which is also a full-service carrier.
Addressing the obvious niggles
A few niggles need to be addressed as the plans come to fruition. The understanding with SIA specifies that Vistara has an exclusive right to undertake a 'full-service carrier' within the overall umbrella of the Tata Group. An offer for Air India solely by the Tata Group would violate this requirement unless it procures a waiver by SIA, which might be tough as Vistara competes with Air India. Additionally, a proposal by Vistara would need the clearance from SIA and Temasek which owns 55% in SIA. Temasek had earlier displayed some hesitation to Tata Sons about the proposed bid for Air India. The due diligence by Tata Sons is understood to have begun in August this year with teams of lawyers poring through documents to ensure that the transaction goes through with minimum risk for all parties concerned.
Still more to read:
What ails the Indian civil aviation sector
Is India set to become the next budget travel hotspot for Britain?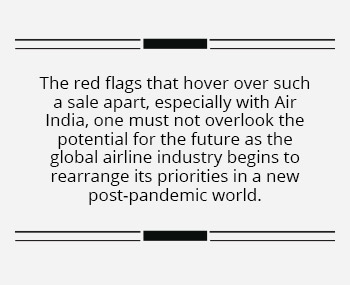 Tata Group has to get the winds behind its sails
Outbound tourists are the biggest Indian job creators abroad
BRITISH AIRWAYS EYES INDIAN PROFIT TAKE-OFF : India Inc. Interview
The red flags that hover over such a sale apart, especially with Air India, one must not overlook the potential for the future as the global airline industry begins to rearrange its priorities in a new post-pandemic world. In such a scenario, India would stand up to be seen as a country which offers the most potential for the travel industry as a whole.
Promising future prospects
By 2025, India will have almost a fifth of the global workforce, and a rejuvenated airline will have a tailor made market for its services as rising prosperity and a much larger economy stimulates the demand for more air travel. A younger, ambitious and resourceful population group will be prepared to exercise their choices and put a fresh gust of wind behind Air India's wings. It could stand to be corporate India's greatest success story backed to the hilt by the reformist approach displayed by the government of Narendra Modi.