Spotify is enabling users to become cultural curators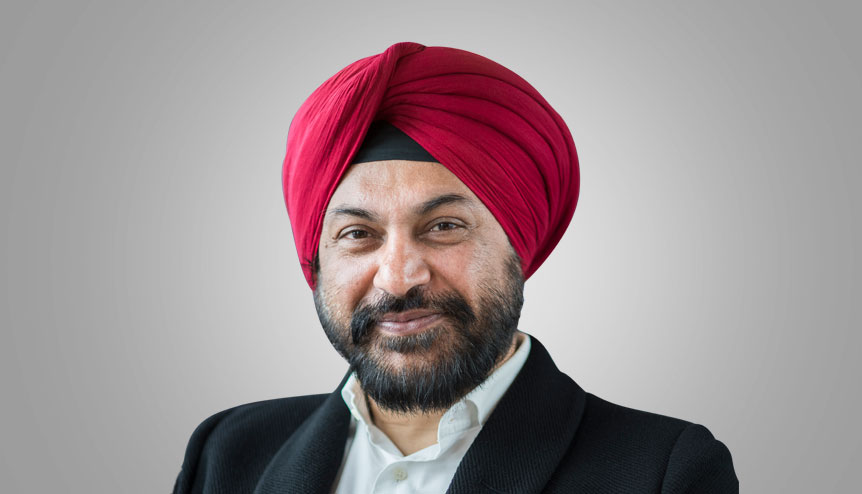 Amarjit Batra is Managing Director India for Spotify. In this interview with 'India Global Business', he gives an insight into online music streaming trends in India and the firm's successful launch in the country.
How does Spotify plan to break through a crowded music streaming market like India?
There are three factors that differentiate us and will help break through the clutter. First, since the day of our launch in India, we've delivered an unparalleled localised and personalised experience, unique to every user, wherein everyone's Spotify home page looks different based on the languages they choose, artists they prefer, and playlists (over 3 billion in number) and songs they listen to. The consumer response to our marketing campaign 'There's A Playlist For That' is a testimony to the relevance of playlists for our users. Second, we have Spotify Free with full control for our users in India, so they can play any song, for free, and as many times as they want. This has been a conscious strategy to introduce the most immersive experience we've offered to our free user, a first for Spotify on mobile, in any country, at launch. This experience, sitting on a slick UI and global addition of more than 30,000 tracks a day, makes the proposition even more appealing. Finally, Spotify's ubiquity is a huge strength, wherein users can connect to multiple devices and platforms, such as Google Maps, Tinder, Xbox etc. seamlessly. Globally, we are available on over 500 products and 200 hardware brands; this is important given that the 18-35 year user base in India is rapidly growing and forms a critical part of the consumption category accessing music through a growing trend in connected devices.
Are Indians getting more payment-friendly when it comes to streaming?
Yes, users are more willing now than they've ever been before. However, there's still a while to go before India becomes a paid streaming heavy market. Though there are over 150 million audio streaming listeners in the country, only 1 per cent actually pay for music, so when we talk about pure potential for growth, it's huge. India is a value conscious market, and I believe that users will pay for an experience they believe is made just for them, ranging from playlists and personalisation to payment options and brand engagement, vs a more generic product experience. According to a 2018 report by IMI (Indian Music Industry) and IFPI (International Federation of the Phonographic Industry), income from subscription audio streams tripled from 2017 to Rs 220 crore; that number should give you a sense of how Indians are starting to consume music digitally. The OTT platforms are a great example of how mindsets have shifted from free and price conscious to value for money, and there's no reason why that wouldn't happen in music streaming, depending on the experience, in app and offline, that users get.
What are some of the unique Indian characteristics to consider within this segment?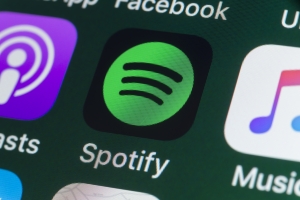 An interesting insight from our initial research was that user mentality in India has matured from just consuming favourite songs and familiar artists to experiencing music that is more personalised through new taste-specific relevant discoveries. From this, Spotify India brings users a distinctive localised experience right on the app's home-page through unique suggestions that users can access right from day one of coming on board. Additionally, for many users today, music isn't just a recreational experience but has evolved into an integral form of expression and social relevance. This has been the primary insight behind our first marketing campaign in India, run across 10 cities, where we tap into the evolving consumer-music relationship with relatable situations and establish a connection between local cultural nuances and the diversity of playlists we have. Lastly, curation is a big deal for users – Spotify thrives through a growing global community of artists and users actively engaging with music, enabling us to offer a curated database of creative playlists unlike anything experienced. We are seeing users take to curation and become becoming cultural curators, in addition to our in-house algorithm-based and editorially curated playlists.
What are some of your magic mantras for global entrepreneurs hoping to crack the Indian market?
Given India's diverse economic potential, it's critical for any entrepreneur to identify their core target audience and customise the product to match market sentiments. The product or service should be a market fit vs a general global one; in addition, hiring a local team and empowering them to take decisions as well as building resilience in the team, are critical. Staying committed to the long-term growth of the market by appealing to consumers through constant innovation, engaging content and working as responsible vested partners in developing the local industry ecosystem, will enable you to succeed.
How important is music to you beyond your work remit?
Much like the vast evolving user base majority, music for me has transitioned into my daily social experiences as it helps brings balance and enhance my daily social moods and moments, especially while praying, working, and relaxing.
What are some life lessons that you believe every business leader should live by?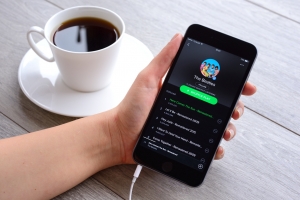 Three of the most important aspects I believe every business leader should instil in their everyday lives are the ability to evolve, being an informed risk taker, and most importantly continuously learning. First, being adaptable to change is a norm today and if a leader must be open to agility in business to remain relevant to consumers and the ecosystem they operate in. Second, in the grind of operations, it's easy to find a pace that you get comfortable with but informed risk taking ensures you are challenging the status quo. It's that ability to stay focused on one's pursuit that matters most – think of it as running a marathon vs. a sprint. And the most important element of success for a business leader is to continuously learn. Nobody knows everything, so it's important sometimes to unlearn what we know and imbibe the new.