Socially distanced but shoulder-to-shoulder in Covid-19 crisis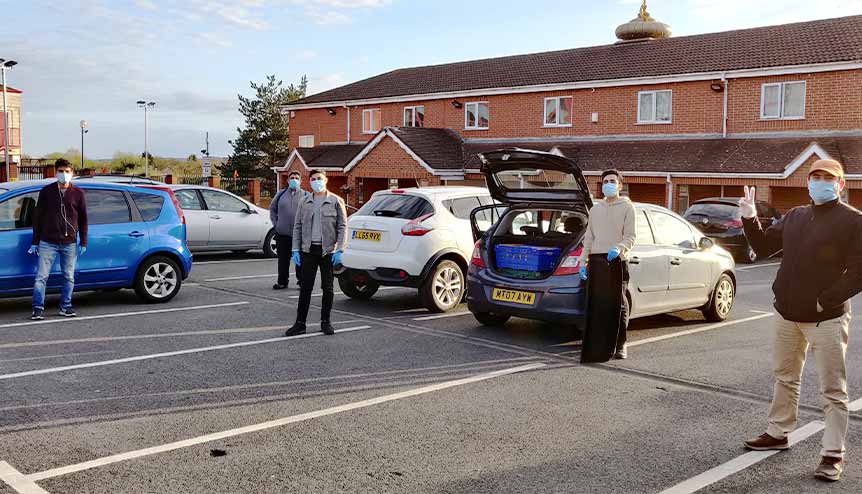 It all started with a Facebook post at the beginning of March encouraging members of the Sewa Day charity to check in with neighbours, and then it grew to 28 regional teams across the UK operating daily to support the nation in crisis. Now with over 2000 volunteers, the charity estimates that it has prepared over 80,000 meals for the National Health Service (NHS), homeless and vulnerable people since the beginning of lockdown.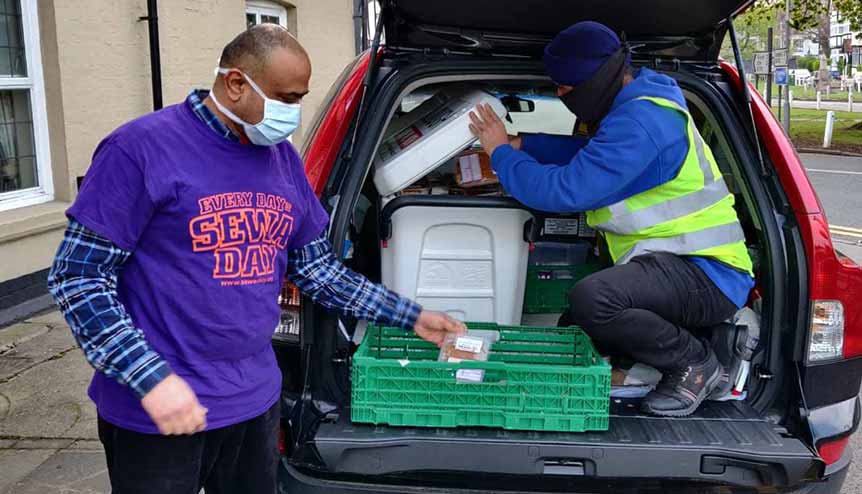 Director of Sewa Day Anand Vyas reminisces on how Sewa Day as an initiative came about ten years ago: "Back then, charity work boiled down to collecting money and writing a cheque. We wanted to be involved in making a change locally and to teach our children the importance of giving." He likens the spirit of sewa to natural instinct: "Just as it is the innate nature of the sun to provide light and heat, it is in our nature as humans to help without thinking about a reward. This is sewa and these are the values we want to instil in the next generation."
Volunteers of the charity have been gathering at a safe social distance every day since the beginning of lockdown to work on four key initiatives: Care for Carer, Replenish the Foodbank, Help Your Neighbour and Spread Some Joy; whereby they have delivered 80,000 hot meals, 3 tonnes of food parcels, essential items and entertainment to 100+ care homes, 40 NHS hospitals and 30 foodbanks nationwide. Along with hot meals, Sewa Day has provided frontline workers with PPE and scrubs amid national shortage.
Community organisations, such as Slough Mitra Mandal, Adda Slough and Kings Reach, are supporting Sewa Day's West London team by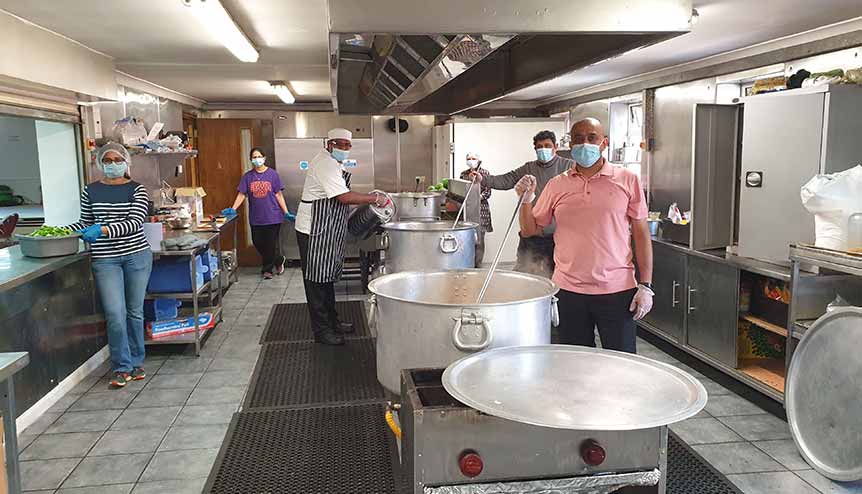 sourcing donations and collecting food and essential items from local neighbourhoods. North London teams have seen similar support from community organisations, such as Shree Jalaram Mandir in Greenford and Desi Dhaba Indian restaurant who have opened their kitchens to prepare up to 800 meals every day.
Sewa Day coordinator Suhas Madhekar shares: "We appreciate that during the lockdown it may be difficult for people to buy food and donate, so we also have a facility for people to donate cash directly to the charity's bank account without having to leave home." At the request of volunteers supporting vulnerable members of the public on a daily basis, the charity has recently launched a national helpline that is available 24/7 for anyone in need to be put in touch with a local team for support.
To support Sewa Day's work, find out how you can donate your time and resources here: https://sewaday.org/covid19/