Providing healthcare to India's poorest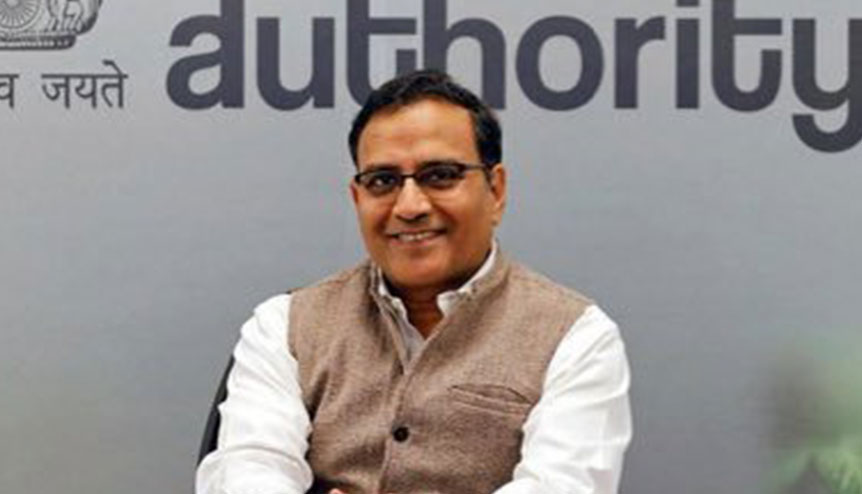 Interview
Dr Indu Bhushan, CEO, Ayushman Bharat, Pradhan Mantri Jan Arogya Yojana, and the National Health Authority, addresses the primary challenges facing the implementation of the national healthcare scheme in India and outlines its targets and vision going forward.
What are the key milestones and challenges faced by Ayushman Bharat since its launch?
Pradhan Mantri Jan Arogya Yojana (PM-JAY) has picked up well in the last 15 months. 33 States and UTs are implementing the scheme, more than 7,500,000 treatments worth over $1.5 billion (Rs 10,700 crore) have been provided through an expanding network of nearly 21,000 hospitals. More than 118 million e-cards have been issued so far. The initial momentum of AB PM-JAY has provided a strong proof of concept and a viable framework for achieving Universal Health Coverage (UHC).
Some of the major challenges, as well as focus areas for PM-JAY's implementation, are:
Increase the awareness and uptake of the scheme among the target. We need to reach out to 500 million people all over the country and empower them with the message of PM-JAY through customised communication approaches. Covering poor and vulnerable families who are still not covered is one of the important priorities.
Stabilise the scheme's implementation and increase coverage through effective convergence of existing central and state schemes into PM-JAY. The scheme has provided the fulcrum for the Centre and States to expand health coverage to other vulnerable and needy groups. For example, the Ministry of Labour and Employment plans to bring all construction workers under the scheme. Some states are using the scheme's IT system to cover Government employees and retirees.
Bring in better priced and rationalised health benefits packages. We successfully completed such an exercise this year through wide-ranging consultations with specialists and healthcare practitioners to come up with a revised list of more than 1,500 packages.
Control and minimise fraud and abuse under the scheme. We have set up effective mechanisms to detect, prevent and deter fraud taking place and are utilising data analytics, AI and machine learning to the best possible use.
Assuring a certain standard of quality of services at the point of care is another very important area which National Health Authority (NHA) has already begun to work on through the Gold/Silver/bronze Quality Standards certification process for unaccredited hospitals in collaboration with the Quality Council of India.
What is the role being played by global collaborations to achieve the targets set for the initiative?
We have always believed in the strength of partnerships and bringing together the expertise and competencies of a multiplicity of stakeholders. We have been working with the multilateral development agencies such as the World Health Organisation, World Bank, GIZ and global institutions such as the Gates Foundation from the very inception from the design to operational to research and evaluation aspects.
Further, we also work with multiple private sector global organisations such as TCS that have helped us with developing our IT systems and in designing our fraud and abuse control machinery.
How is India trying to raise the quality of healthcare services delivered by the private sector? 
Ensuring the supply of services through a wide networkof empanelled healthcare providers is very crucial. Several incentives have been built into the very design of AB PM-JAY. States and NHA are continuously growing this network. So far, more than 21,000 hospitals both public and private have been empanelled.
A performance-linked payment system has been designed to incentivise hospitals to continuously improve
quality and patient safety, based on successive milestones.
Hospitals qualifying for NABH entry-level accreditation will receive an additional 10 per cent; additional 15 per cent for full accreditation.
To promote equity in access, hospitals providing services in aspirational districts will receive an additional 10 per cent.
Also, teaching hospitals running PG/ DNB courses would receive an additional 10 per cent rate.
States have the flexibility to increase rates up to 10 per cent or reduce them as much as needed to suit local market conditions.
Further, states could retain their existing package rates, even if they are higher than the prescribed 10 per cent flexibility slab.
NHA has introduced an initiative for quality certification standards for PM-JAY empanelled hospitals, an exercise carried out by the Quality Council of India where hospitals are certified as gold, silver, bronze depending on the Government of India has also released Standard Treatment Workflows (STWs) to bring about standard delivery of care to patients across providers regardless of their sector and commercial intent.
We have also institutionalised the practice of taking beneficiary feedback from all AB PM-JAY patients once they are discharged. Feedback is taken on not just their overall experience of receiving treatment under AB PM-JAY but also how their health is faring and any deterioration after treatment and its cause.
We are also conducting regular medical audits in randomly selected providers through our National and State Anti-Fraud Units which are specialised cells established to detect, prevent and deter fraud and misuse.
Ayushman Bharat is said to benefit half a billion citizens, by when is it expected that this target will be reached? Which are the growth areas you plan to focus on in the coming year?
AB PM-JAY covers 500 million citizens. However, this target does not mean all 500 million people will be needing secondary and tertiary care. According to the current data, usually, 2-5 per cent of people seek such services. We have potentially opened these services to all 500 million people.
In the coming year, our focus would be on expanding the coverage of the scheme in all the states and UTs implementing it. So far, 25 states have either converged their existing health assurance schemes with PM-JAY or are implementing only the latter. Some states, like Uttarakhand and Karnataka, have expanded the scheme to almost their entire populations. The expanded AB PM-JAY covers more than 130 million families, against the originally planned 100 million families.
The second focus area is reaching the last mile and empowering the beneficiaries with greater outreach, especially in rural areas. Third is to strengthen the IT, and fraud and abuse control systems to ensure that quality care is delivered to the beneficiaries in an equitable, efficient and timely manner.
Finally, this year, we will initiate work on bringing in innovations into PM-JAY. We are doing this by creating customised platforms to bring in the best in class homegrown start-ups to deliver solutions to our problems. For this, we've created the Ayushman Bharat PM-JAY Start-up Grand Challenge which was launched by the Hon'ble Prime Minister last year in October. We will also be launching a market access program that will work with start-ups and support them in procurement, validation and funding.
The UK has significant strength in digital and medical tech. Can Indian healthcare leverage this? 
The UK has a long experience of demand-side funding of healthcare. We have a lot to learn from them and their capabilities. The UK can also be a great partner to work on enforcement of Standard Treatment Workflows developed by the Government of India, and in controlling fraud and abuse under AB PM-JAY.
In addition to these, the UK has developed the practice of adopting technological, commercial and social innovations into its healthcare system. We look up to them for the best practices followed in this direction.
On a personal note, which is the goal that most motivates you within the healthcare sector?
Reaching the poorest of the poor in the country and making sure that they get best quality services without further impoverishing them is the goal that motivates me personally. We are working to achieve this by opening doors to the best quality hospitals to India's poorest.