Private passenger trains could be the next big growth opportunity in India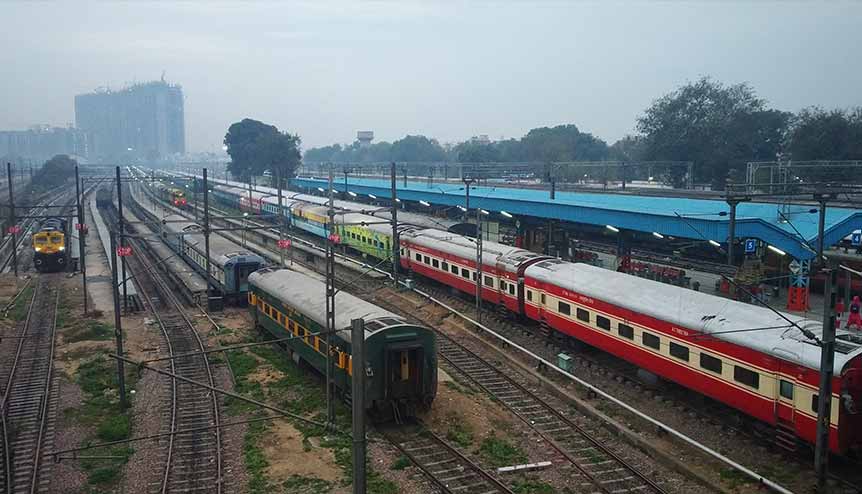 The Indian Railways has invited domestic and foreign players to run 151 trains on 109 pairs of routes and expects the first private train to roll out by April 2023. This could change the paradigm of Indian Railways and throw open a new growth sector for Indian and foreign companies.
The Indian Railways has formally launched its plans to let the private sector run passenger trains on select routes. It recently invited Requests for Qualifications (RFQ) from domestic and foreign players to manage and run 151 trains on 109 pairs of routes.
This move will help the Indian Railways make a quantum leap in technology adoption, run trains at much higher speeds and improve its levels of service to passengers.
By opening up yet another sector, till now a monopoly of the government, to private and foreign players the Narendra Modi government is making good on its promise of allowing the private sector entry into every single segment of the Indian economy. Finance Minister Nirmala Sitharaman had made this commitment while announcing the $265-billion stimulus-cum-reforms measures in the middle of May.
Why private trains are needed
The Indian Railways faces massive budgetary constraints, which often delays the adoption of the latest technologies and safety measures. It leads to non-renewal of rolling stock, sub-optimal maintenance of existing infrastructure and inefficient use of capital and manpower resources.
The Railway Ministry estimates that it needs about 20,000 trains to meet the demand but it currently runs only about 13,000 trains. Budgetary constraints are the main reason for this shortfall in the supply of trains. The entry of the private and foreign players into this sector can help bridge the gap.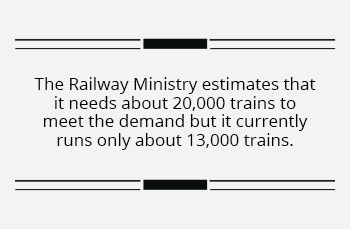 Then, the Indian Railways operates passenger trains at a loss that is cross-subsidised by the extremely high freight rates it charges commercial customers. The Government of India's auditor, the Comptroller and Auditor General (CAG) has said in its audit report for 2018-19 that the average subsidy on every passenger ticket was 47 per cent of the cost, ie, passengers pay only 53 per cent of what it costs to transport them from one place to another. This led to a loss of about $4.5 billion that year. This loss was balanced by the profit the Indian Railways earned on the carriage of freight.
How will this help the Indian Railways?
The Indian Railways is plagued by high operating costs, bloated manpower, corruption at all levels, entrenched politicisation and inefficient functioning. The government expects that allowing the private sector to operate passenger trains on select routes will facilitate the introduction of modern technology and rolling stock with reduced maintenance and a reduction in travel time. It will also generate additional employment, enhance safety, improve the travel experience of passengers and help reduce the gap in the demand-supply equation in India's transportation sector.
The entry of private operators will also improve the work culture and efficiency of the railways in India. Private operators will have to ensure 95 per cent punctuality standards and also ensure that they record not more than one failure per 100,000 km of travel. This is expected to rub off on the government-run railways and improve its performance as well.
These private train operators will pay fixed haulage charges, buy electricity as per actual consumption and also give the Indian Railways a share of the gross revenues that will be determined via a transparent auction process. And just as airlines pay airports landing, parking and other user charges, these private train operators will pay the Indian Railways charges for using stations, parking and for using other railway infrastructure.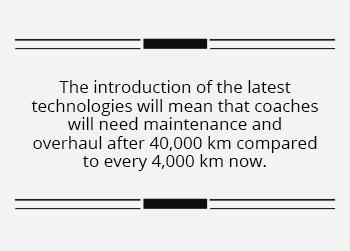 The introduction of the latest technologies will mean that coaches will need maintenance and overhaul after 40,000 km compared to every 4,000 km now. This means these coaches will undergo "down time" only once or twice a month compared to once every week or less as is the case now. This will improve operational efficiencies across the board for the railways.
Then, last year's Budget had said the Indian Railways would need investments of about $650 billion over the next 12 years. Since the Indian Railways just about manages to make ends meet, it will not be able to generate much from internal accruals. Hence, private participation will become essential to meet this massive investment target.
Boost for Make in India
Briefing the media, Railway Board Chairman V.K. Yadav said: "Train sets have to be brought by private operators and maintained by them. Private train operations are likely to begin by April 2023, all coaches will be procured under Make in India policy."
This will also open up opportunities for foreign companies such as GE, Bombardier and Alstom, among other large railway coach and equipment makers to set up facilities in India either independently or in collaboration with interested Indian partners to meet this increased demand for sophisticated train sets.
The fine print of operations
The private trains will operate in 12 clusters, which are the equivalent of what in aviation parlance is known as trunk routes. These include Delhi, Mumbai, Bangalore, Chennai, Hyderabad, Howrah (Kolkata), Chandigarh, Patna, Jaipur, Prayagraj and Secunderabad.
Senior officials said financial bids for the private trains will be in by February next year and these will be finalised within two or three months. The Request for Quotation bids will be finalised by September next year and the first private trains are expected to begin operations by April 2023. The franchises will be valid for a period of 35 years.
The total private sector outlay on this project is expected to be about $4 billion.
No clarity yet on regulator
There has been no announcement yet on whether the government intends to appoint an independent regulator to resolve the many conflicts of interest that will arise as the Indian Railways will remain the owner of the common infrastructure that private as well as government-run trains will use.
Analysts said such a regulator is essential to ensure the smooth rollout of private train operations across the country and also to ensure that fares and services remained competitive.
According to experts, private train fares, especially at the upper range, will be comparable prices charged by airlines while services are expected to be benchmarked against trains in Europe, Japan and other developed countries.
Why foreign investors should be interested
Large Indian business houses such as the Tatas and the Adanis have expressed interest in running private trains. Alstom, the US-based Norwegian Cruise Line and Indigo Airlines, India's largest aviation company, have expressed preliminary interest in running private trains, according to media reports.
It should be borne in mind that no Indian company has any experience in running passenger trains and so, will need to tie up with foreign companies to have any chance of success.
This will open up a massive new sector of the Indian economy for investment and those that get in early could reap rich rewards over the coming decades.
Though the issue has not yet come up for discussion, Chinese companies are unlikely to be welcomed into this new sector.
In the footsteps of the civil aviation sector
Many experts are comparing the decision of the government to throw open the passenger train sector to private competition to the decision to throw open India's aviation sector three decades ago.
Then, Indian civil aviation was considered a moribund industry, plagued by poor service standards, zero competition and high fares. Indian Railways is also afflicted by the first two ills.
Within a few years, the entry of private players changed the face of Indian civil aviation. Prices fell, service standards soared, new airlines were floated and old ones went under and India was transformed from an under-penetrated airline market to the world's third-largest and fastest-growing airline market – all in the span of three decades.
Although private trains will account for less than 5 per cent of India's passenger train operations, their success could lead to an expansion of the experiment to more routes. If the railways follow the airlines' trajectory of growth, the opening up will have been worth the wait.