Power for all promises big boost to economy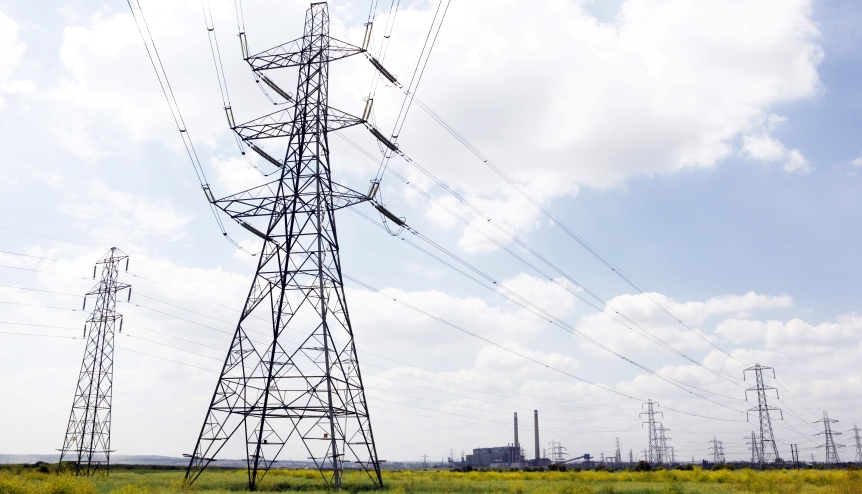 The Saubhagya scheme, announced last year, can improve the lives of a quarter billion people by giving them access to 24×7 electricity. It also offers $11.5-billion worth of business opportunities for foreign and Indian companies in the power sector.
Of all the flagship schemes announced by the Narendra Modi government over the last three-and-a-half years, the Power for All initiative, to provide electricity connections to every single household in India, is, arguably, the one that can help lift living standards and improve the quality of life of millions the fastest.
The initiative stands on two legs, one urban, called Integrated Power Development Scheme (IPDS ), and the other, Deen Dayal Upadhyaya Gram Jyoti Yojana (DDUGJY), rural. The goal is very welfar- oriented: provide electricity connections to approximately 240 million people who still live in darkness – seven decades after Independence.
This initiative, launched last year, was the last flagship scheme announced by the Modi government.
Like all programmes of the Modi government, this one has a strong economic rationale as well – electricity is the basic enabler for other economic activities and getting access to electricity is expected to boost the productivity of millions.
Business opportunities
Then, the $11.5-billion investment will boost jobs, provide business opportunities to thousands of large, medium and small businesses, not only in India but across Europe, the US, Japan and Korea. GE, Alstom, Siemens, Hitachi, Toshiba and Samsung, besides Indian majors such as L&T, Bhel and others, are expected to play leading roles in the implementation of this scheme.
Village electrification
When Modi appointed Piyush Goyal as Minister of State with Independent charge of the till then moribund Ministry of Power and the Ministry of Renewable Energy, several thousand villages in India were still unelectrified.
An intensive programme to electrify all villages, with 24×7 monitoring by the minister, has yielded dramatic results. As on November 30, 2017, a total of 124,219 Indian villages have been electrified and intensive electrification in 4,68,827 villages has been completed and free electricity connections have been provided to 27.72million below poverty line (BPL) families.
There are almost 600,000 villages in India. Of these, 18,452 were reported by the states to be unelectrified on April 1, 2015. Till the end of November last year, 15,183 of these villages have been electrified 1,052 villages have been reported as uninhabited. The remaining 2,217 villages are expected to be electrified by May 1, 2018.
Electrified villages = electricity for all?
The answer to that is no. That is because of bureaucratese! The Government of India defines a village as electrified if:
* Basic infrastructure such as distribution transformer and distribution lines are provided in the inhabited locality as well as the Dalit basti/ hamlet (localities inhabited by the so-called lower castes) where it exists. However, electrification through non-conventional energy sources (read: solar, wind, bio-mass) a distribution transformer may not be necessary.
* Electricity is provided to public places like schools, panchayat office, health centres, dispensaries, community centres, etc. and
* At least 10 per cent of the households in the village are electrified.
Result: States such as Kerala, Tamil Nadu, Andhra Pradesh, Goa and Punjab are classified as 100 per cent electrified under the above definition. In December last year, the eastern Indian state of Bihar, among the poorest in India, also became fully electrified.
This definition makes India's village electrification drive look good for the records but makes little difference to the lives of the millions who remain in darkness.
Saubhagya Scheme
To address this anomaly, Modi announced a very ambitious scheme to roll out a last mile connectivity programme that would provide electricity to every last Indian, regardless of social or economic status all over the country.
The $2.5-billion Pradhan Mantri Sahaj Bijli Har Ghar Yojana (or Saubhagya, which means good fortune in Hindi and various other Indian languages) promises free electricity connections to every household in India by December 2018.
"Rs 16,000 crore will be spent to bring a monumental change in the lives of the poor," Modi said at the launch of this scheme.
The beneficiaries, however, will have to pay for the electricity they consume. The other, non-BPL [below the poverty line] beneficiaries will have to pay Rs 500 ($8) per household in 10 equal instalments with their bill.
To address the issue of defaults and the make the scheme financially viable for all stakeholders, Power Minister R.K. Singh, who succeeded Goyal last year, has proposed the installation of pre-paid meters and smart meters to ensure online generation, service and payment of electricity bills without any human interface.
But India is a vast country with many remote, inaccessible habitations where laying cables and transmission lines will not be viable. Families living in these areas will be provided with solar photovoltaic-based systems with LED lights, fan, power plugs, etc. Off-grid and distributed solutions will also be employed to ensure power for all in such regions.
The definition under the Saubhagya scheme leaves no room for misinterpretation.
Huge demand for additional power
The Saubhagya programme to provide reliable, metered electricity to almost a quarter billion people will lead to a surge in power demand in India, which currently has a capacity of 350 GW and a peak load of about 160 GW.
It has been estimated that India will need an additional supply of 20-25 GW of electricity to meet the additional demand from these consumers.
So, the spike in demand following the implementation of the scheme will help revive many stranded power projects that are languishing in the face of tepid demand growth and the lack of offtake for capacities.
It will also help absorb the huge generation capacities coming on stream in the wind and solar power sectors and help boost economic activity across the India and help push India's GDP growth rate further.
The hard yards
Implementing the Saubhagya scheme would not have been possible without fist putting India's notoriously slack and loss-ridden distribution and transmission sector.
Currently India has surplus electricity but the power often does not reach the end consumer because state-owned distribution companies, which are the primary buyers of power in India, do not purchase their full allocation of electricity because of their poor financial condition.
In India, electricity is a concurrent subject, ie, both the Centre and the states have the right to regulate the sector, and distribution of electricity is the responsibility of the respective state government-owned distribution company (though there are some private companies in this sector as well).
This is where the effective implementation of the UDAY scheme, which envisages far-reaching financial and administration reforms of state distribution companies, is expected to make a difference in the coming years.
Already, these perennially loss-making behemoths have reduced their cumulative losses from $8 billion to $5 billion – and with 75 per cent of the legacy debts of $50 billion taken over by the respective state governments – the distribution companies are in a much better financial position to buy, distribute and sell electricity, thus, promising 24×7 power supply across India within a short time.
Opportunities galore
"The distribution sector is set to attract the most attention, from household electrification to franchisee bids. We will see a new set of players entering. Unbundling of wires and supply can spur innovation in business models," a senior partner at PricewaterhouseCoopers told the media, adding: "There's huge expectation that the government and utilities run a proper pipeline of bids."
Projects valued at $7 billion have already been sanctioned across 32 states and Union Territories under the Deendayal Upadhyaya Gram Jyoti Yojana (DDUGJY). Another $4.5 billion has been sanctioned for providing reliable, 24×7 power supply across more than 3,600 towns under the Integrated Power Development Scheme. In addition to these, the states have sanctioned projects worth almost $4 billion.
Implementation holds the key
This is an ambitious project is being implemented against a stiff and strict deadline. There will be many hurdles on the way to success – not least being the treacherous terrain and fickle weather in many parts of India.
But the stupendous success in electrifying villages gives rise to optimism that Power Minister Singh and his team will be up to the task.