New era beckons for India's medical devices industry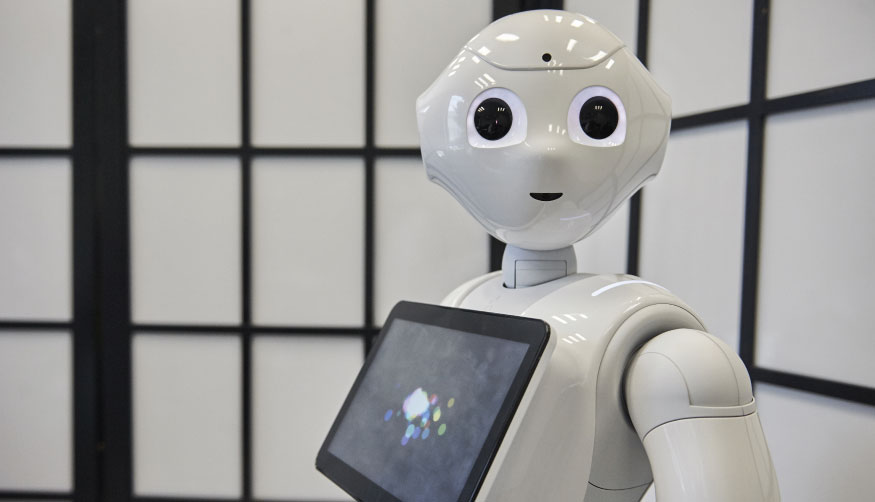 The COVID-19 crisis is an opportunity for the Indian medical devices manufacturing industry and investments, and the government is working to integrate more robotics into the industrial manufacturing process.
In 2016, twelve oncologists with India's Manipal Hospital got ready to assess a clutch of patients in various stages of breast, colorectal and lung cancer at 6 of the network's hospitals. The doctors were all veterans of the hospital group – which enjoys nearly 13 per cent of India's organised private market share in healthcare.
But what would have been a regular follow up turned out to be a watershed moment in the Indian healthcare industry. For the patients were actually not examined by the doctors, but by Watson – a cool new robot programmed by IBM and named after the tech giant's founder Thomas J. Watson.
Watson makes its foray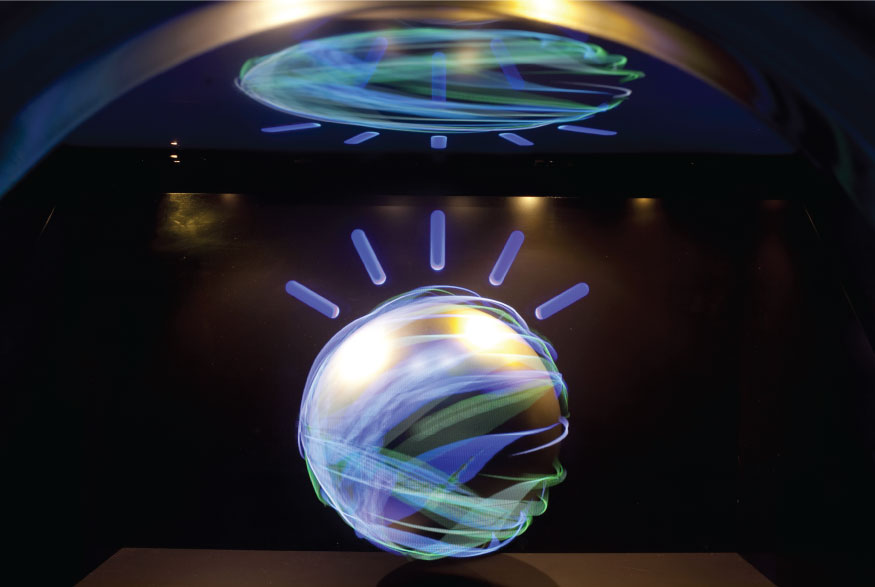 Watson was created as a question-answering computing system that IBM built to apply advanced natural language processing, information retrieval, knowledge representation, automated reasoning and machine learning to the field of open domain question answering. The idea is to use a cognitive computing platform, to provide data and insights to physicians to help them identify personalised, evidence-based cancer care options – and soon after its initial success with the Manipal oncologists, its demand soared, primarily due to three key benefits that doctors were able to derive from the program:
Ability to keep pace with the ever-changing body of guidelines, trials, articles, and clinical patient data.

Confidently derive key insights from relevant medical advances that are applicable to a specific patient's condition.

Develop a more individualised, patient-centric approach to oncology while helping to increase the time for patient-physician interactions.

While Watson is just one successful example of how robotics, artificial intelligence (AI) and machine learning (ML) have converged to radically transform the Indian healthcare sector, it's not very difficult to fathom why such technologies are proliferating in India.
Robotics in healthcare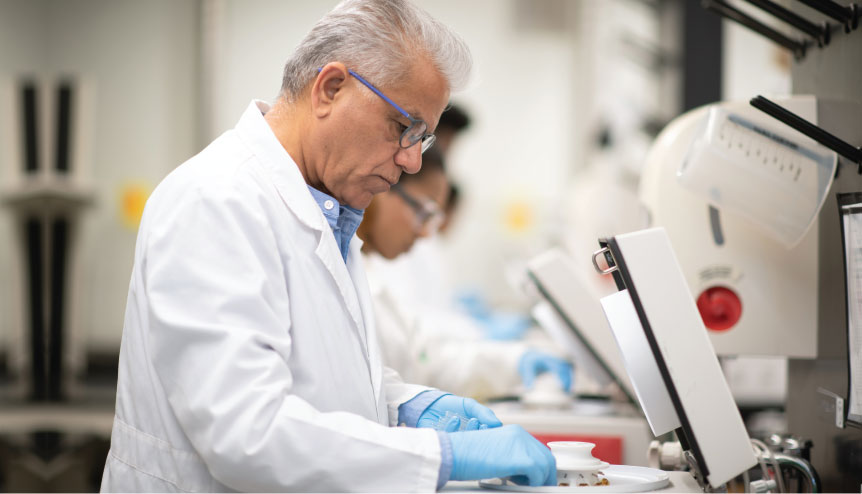 Nearly three million people suffer from heart attacks in India every year and 30 million Indians suffer from coronary diseases. More than 1.7 million Indians are diagnosed with cancer every year, and nearly 880,000 die due to the late stage of reporting or inaccurate prognosis. These staggering numbers are compounded by the severe supply gap of qualified medical professionals – for instance India has only 1,000 oncologists with a ratio of 1:1500 patients, while by contrast the US has a ratio of 1:100.
The shortage of qualified professionals in the sector has been further complicated by the onslaught of the Covid-19 pandemic and a resultant shortage of skilled manufacturing labour – but experts argue that the crisis can turn out to be an opportunity for the Indian medical devices manufacturing industry to fully embrace AI and ML and deploy more robots where the ground reality doesn't permit the immediate investment for a human set-up.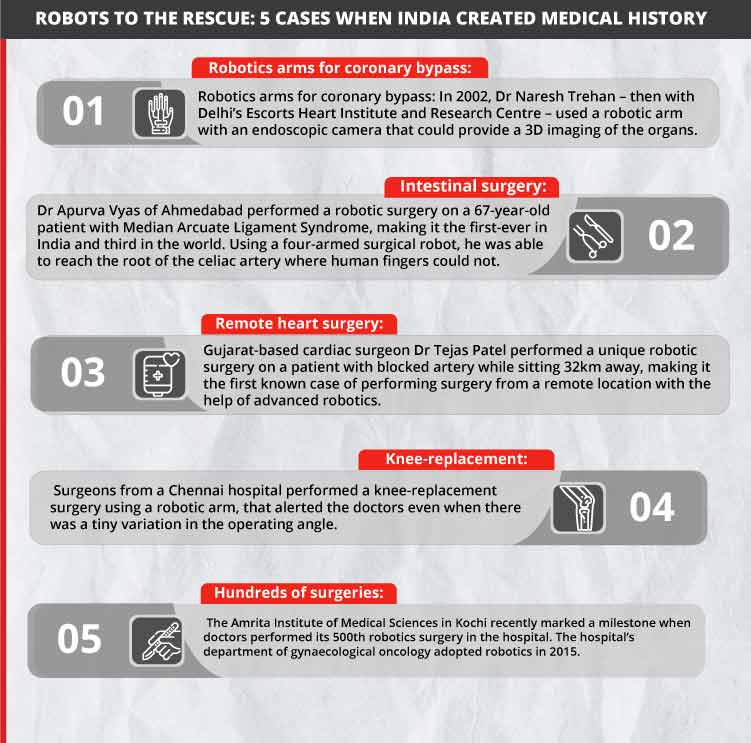 Indeed, the combination of AI and robotic devices have made it possible to access the learning and data from hundreds of thousands of patient cases. "There is a huge assistance from AI and robotics in the delivery of healthcare today. Now the physician has a complete picture of what could be the different diagnosis and you try to compute it from there," Dr Naresh Trehan, Chairman & Managing Director of Medanta, recently told Times of India.
AI to the rescue
The result is that global behemoths such as Microsoft, IBM and others have rushed to fill the void left by the critical gaps in healthcare. Apollo Hospitals, for instance, has entered a partnership with Microsoft to create an AI-focused network in cardiology.
But the Covid-19 crisis has also exposed the vulnerability of the sector, with a shortage of workforce impacting the demand and supply of medical devices in the country. Against this back drop, the government has moved to encourage India's medical device manufacturers to integrate more automation and robotics into their manufacturing process to ensure less interruption in supply/output when a smaller workforce is available.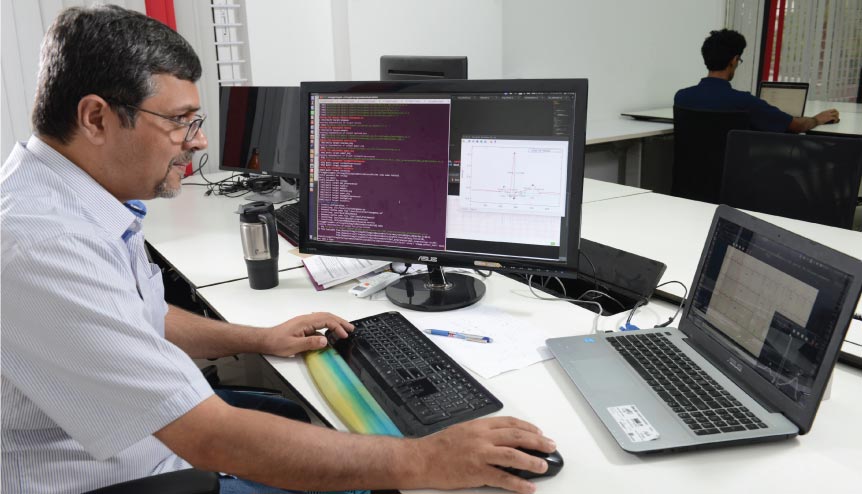 One of the ways in which this is being addressed is the Rs 20 lakh crore stimulus package announced by Prime Minister Narendra Modi with a vision to make India self-reliant – which envisages sweeping measures to place India among the top five manufacturing hubs globally for medical devices and provide a level-playing field for domestic manufacturers.
According to officials in the Department of Pharmaceuticals, India's medical devices industry is set to receive a booster dose as the government lays out plan to provide businesses in the sector with at least Rs 3,420 crore over a period of five years. This incentive would be provided if they were to invest in their set-ups to produce key medical devices, the officials said. The domestic manufacturing for cancer care and radiotherapy medical devices, radiology and imaging medical devices, anaesthetics and cardio-respiratory medical devices, renal care medical devices and all implants and pacemakers for the heart, will be given priority.
From deploying robots such as Watson on the front lines of the medical industry, the time is therefore ripe to unleash the Sherlock Holmes at the backend of the healthcare infrastructure. The Indian medical devices market accounted for more than 13 per cent of the Asia-Pacific medical devices market in 2019, and is expected to grow at a compound annual growth rate (CAGR) of 7.5 per cent through 2025 – making the case for boosting private investments more urgent than ever before.
The success of PPE
One striking example, as noted by Prime Minister Modi, is the state of personal protective equipment (PPE) and ventilators manufacturing in India. In a speech to the nation, Modi reminded everyone how India was hardly making any PPE kits before Covid-19 pandemic – while now the country is making more than 200,000 PPE kits a day. Similarly, from less than 5,500 ventilators in February, now about 15 manufacturers are making over 40,000 ventilators a month to address the critical situation during the Covid-19 pandemic, becoming one of the largest producers of these devices worldwide.

"Companies from other sectors in India started manufacturing PPE and ventilators as they could sense the opportunity. This means that the existing medical devices manufacturers need to revisit their strategy in the long term as the new entrants may need workforce skilled in manufacturing devices," said Rohit Anand, Medical Devices Analyst at GlobalData.

The role of start-ups and SMEs
With a huge retinue of start-ups and researchers rushing to improve the quality of devices such as ventilators, contactless wearable devices, UV sterilising chambers and testing kits, one welcome sign for the industry has been the support extended by the Indian government to ease the regulatory process for mass testing and production.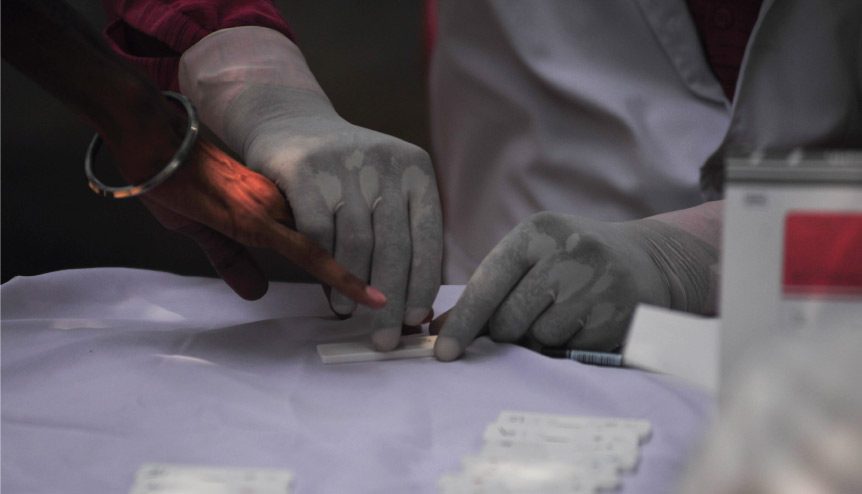 Under the new Medical Devices (Safety, Effectiveness and Innovation) Bill, the government has also proposed an improved regulatory framework which is said to improve the ease of doing business by providing a sound environment for innovation and approval of medical devices in the country. The measures have pushed startups and SMEs to rapidly embrace new technology – including robotics – to develop medical devices that will help India tackle the pandemic and other lifestyle and chronic diseases.
"Domestic manufacturers have an option to either move to states with an abundant workforce completely or can set-up smaller units in these states," said Anand. "Companies may gradually increase the use of robotics and automation but it may take time for all the manufacturers to adopt these technologies. Indian government should promote automation and robotics in manufacturing by incentivising MNCs to tie-up with domestic manufacturers. In addition, it will also allow for a quicker and more efficient ramp up of production of essential medical devices during widespread healthcare emergencies," he said.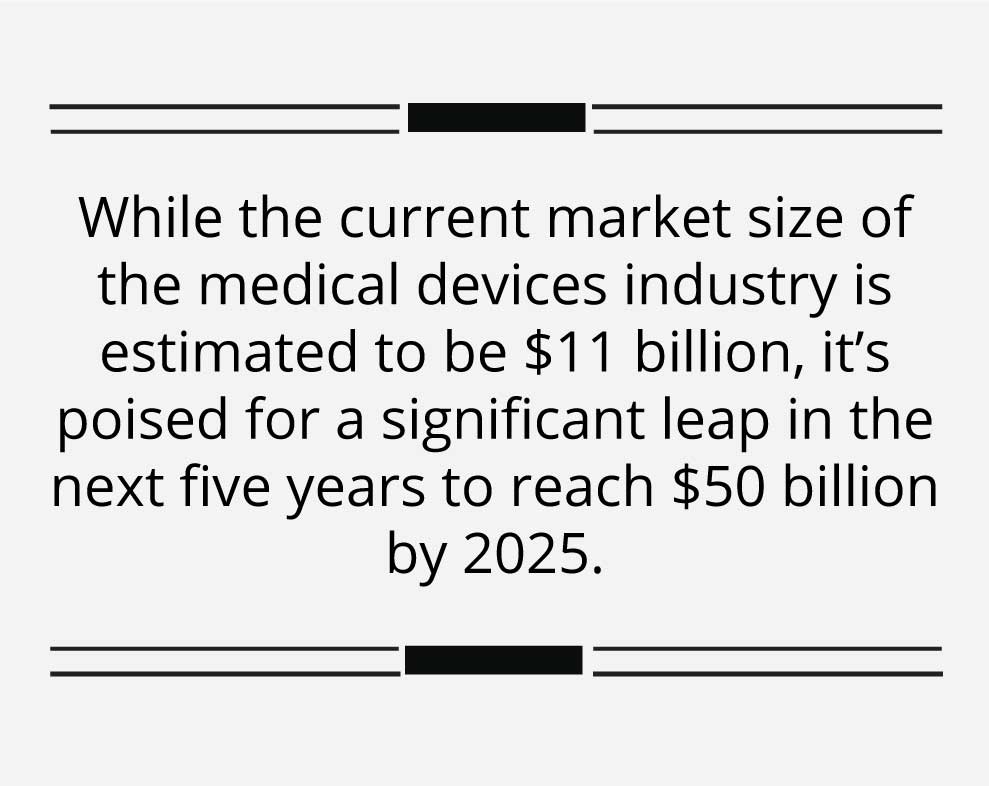 According to Invest India, the medical devices industry in India – comprising both large multinationals and small and medium enterprises (SMEs) – continue to grow at an unprecedented scale. While the current market size of the medical devices industry is estimated to be $11 billion, it's poised for a significant leap in the next five years to reach $50 billion by 2025.
With 100 per cent FDI being allowed under the automatic route for both brownfield and greenfield setups in the sector, the strong FDI inflows in recent years reflect the confidence of global players in the Indian market – and the Covid-19 crisis has only made the sector bet even stronger on the future.
Podcast: Play in new window | Download