New Education Policy to make India's youth future-ready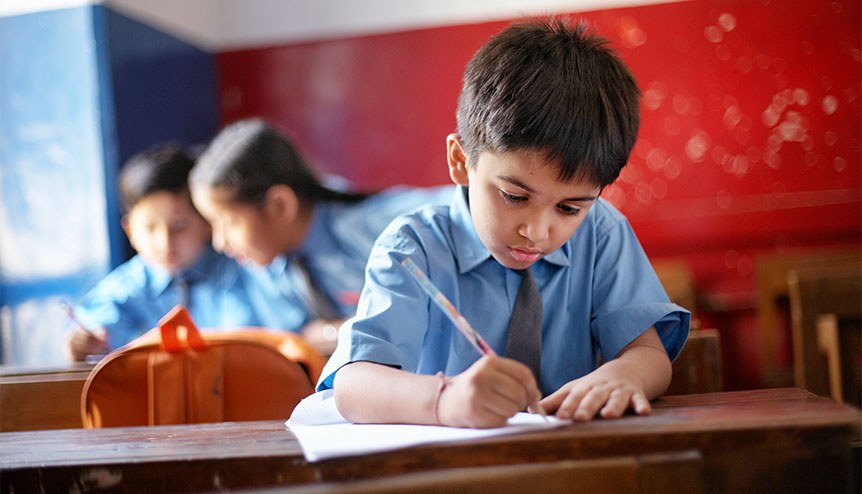 The long-awaited overhaul of India's education policy promises to provide students a liberal education and vocational training that will prepare them for jobs not only in India but across the world, says India Inc Founder and CEO Manoj Ladwa.
The New Education Policy (NEP) 2020 unveiled by India's Narendra Modi government this week promises to unlock the potential of India's young population by arming them with qualifications and skills which are essential to address the technological, sociological and leadership issues that Indian and global businesses will face in the decades to come.
By allowing leading foreign universities to set up campuses in India, the policy raises the bar for quality education in India and also ensures that Indian youth have various avenues to upskill and train themselves for jobs and vocations in India.
NEP will help deliver demographic dividend
The NEP is also expected to deliver the much-awaited demographic dividend that experts have long spoken about. A 2017 Bloomberg News analysis of UN population data showed that India will have the world's largest workforce by 2027 – more than one billion people, accounting for 18 per cent of the global labour force. That's not surprising considering that demographically, India is the youngest country in the world – half its population is under 25 and two-thirds are younger than 35. Just as China's current 50-years-plus generation helped lift it from poverty to middle-income status over the past three decades, India's youth will have to deliver for India over the next three.
That's why the NEP is so appropriate and timely.
Skills to succeed in the 21st century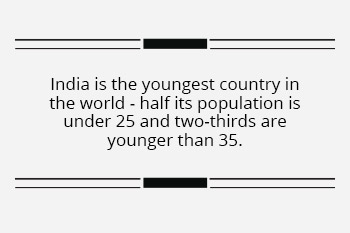 "Beginning with vocational exposure at early ages in middle and secondary school, quality vocational education will be integrated smoothly into higher education," the NEP says. In short, essential training required for the future workforce of a country aiming to be a global hub for manufacturing.
Students will also be taught coding in schools from Class 6 (middle schools) onwards to equip them with the skills required to succeed in the 21st century. This is expected to help India maintain its standing as the IT capital of the world.
Liberal education to help prepare global citizens
It is almost universally accepted that a liberal education is the best way to prepare students for the future. By giving students the flexibility to choose subjects from both Science and Humanities, as is the norm in many countries, the NEP will be bringing the Indian education system on par with the rest of the world.
This will address the major shortcomings of the existing education policy and create a liberal education model that will help students develop well-rounded personalities, social skills and technical expertise. However, skimming through the policy, I couldn't find much on ways to improve the soft skills of Indian students. This is an issue that will need to be addressed.
No nation in the world can excel by giving up its culture & values.

The aim of PM @NarendraModi's #NEP2020 is to create an education system which is deeply rooted in Indian ethos and can rebuild India as a global knowledge superpower, by providing high-quality education to all.

— Amit Shah (@AmitShah) July 29, 2020
Preparing students for the job market
Another major pain point for Indian and foreign companies is that many fresh Indian graduates are not job ready. In fact, the sad truth is that most Indian graduates from non-technical programmes – even from India's best colleges – are not trained for any gainful career at all.
That's because what they learn in class has little relevance to what can be applied in real life. A point that has been highlighted by several leading industry associations such as the Confederation of Indian Industry (CII) and the Federation of Indian Chambers of Commerce and Industry (FICCI), as well as leading consultancies such as EY, PwC on several occasions.
These organisations will be gratified that the NEP has taken note of the issue and brought about a sea change in the curriculum to make it more skill-based to ensure that each student grasps at least one vocational skill by the end of his/her education.
Aligning Indian education with international trends
The move to end rote learning, the proposed changes in the examination system and the plan to allow students to have multiple entry and exit points from a programme without losing any of the credits earned are all intended to align India's education system with the latest global trends. This will be welcomed by investors who are considering setting up offices and factories – and, hence, looking for trained workforces – in the country.
Major gaps in the policy
There is a myth in India that education is a not-for-profit sector. As a result, all private educational institutions have to be set up as charitable bodies with strict fee caps and other restrictions. This gives rise to corrupt practices such as capitation fees (an illegal transaction wherein an educational institute collects fees higher than the approved limit), illegal demands for donations, and other such practices to circumvent unrealistic fee caps.
I am not for a moment making a case for educational institutions to be run purely on a profit motive, but I must also point out that imposing unrealistic fee caps, or forcing schools and colleges to operate at a loss, will only discourage credible organisations from entering the sector.
The commendable goal of increasing the enrolment ratio to 50 per cent by 2035 from 26 per cent now, will need a massive increase in the number of educational institutions and call for huge improvements in the infrastructure in existing ones. This will require large investments from the private sector. Unfortunately, there is nothing in the policy to encourage private investments in the sector.
Further clarity is also awaited on the fine print of the proposed fee cap as this could discourage foreign universities from setting up campuses in India. It is, therefore, time to end this not-for-profit hypocrisy as it currently stands. Also, with a burgeoning private sector, funds raised by taxes must in my view be ring fenced for a robust public sector education system. An environment where both can flourish must be India's ideal.
Challenges ahead
The NEP will completely overhaul the current model of India's education system. This will be certainly opposed by vested interests. The Modi government has already established a track record of not bowing to such elements. But it will be up to the state governments to play a meaningful role and ensure the success of this forward-looking policy. The challenge, according to me, will come from implementing it over the next two decades.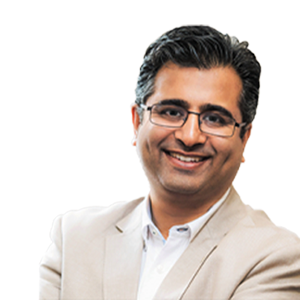 Manoj Ladwa is the Founder and CEO of India Inc. publishers of India Global Business.